10 Pin Haoshi Advanced Tubular Lock Pick With Decoder Key

17 reviews
$ 42.99
10 Pin Tubular Lock Picks allow adjustment of picking needle pressure, giving them the versatility to pick even tubular locks with higher spring pressures.

Features:


Color : Black + Silver

Material : Stainless steel

Outer diameter : 9.6mm

Inner diameter : 8mm

Dimensions : 4.13 x 1.10 x 1.10 inch (10.5 x 2.8 x 2.8 cm)

Weight : 3.49 oz (99 g)
10 Pin Haoshi Advanced Tubular Lock Pick With Decoder Key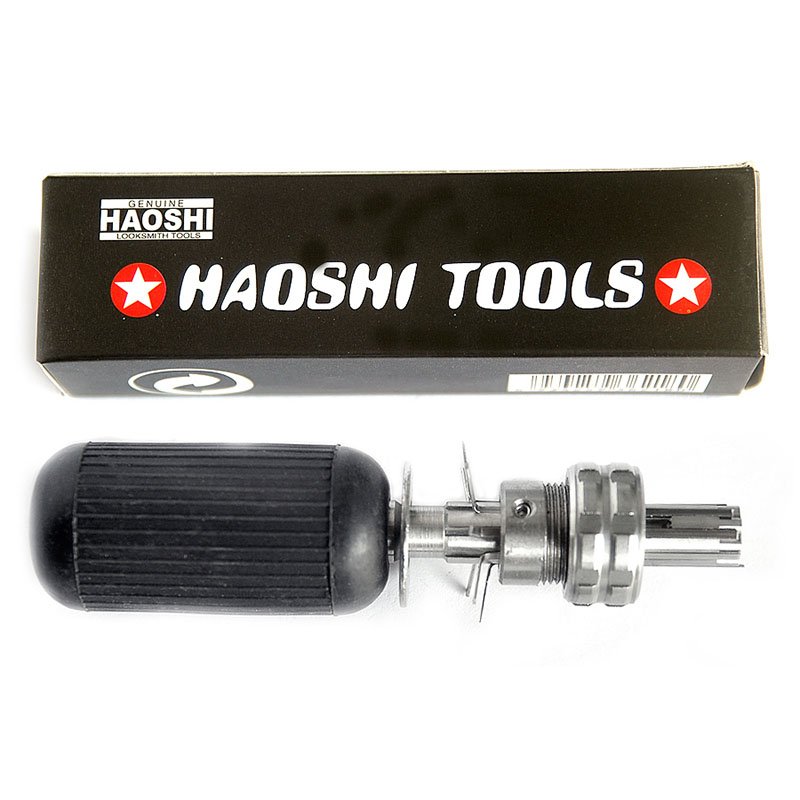 The stainless steel Haoshi Advanced 10 Pin Tubular Lock Picks allow adjustment of picking needle pressure, giving them the versatility to pick even tubular locks with higher spring pressures. Each pick has a comfortable, slip resistant rubber handle and is available in 7, 8, or 10 pin configurations.
Selection of Tubular Lock Pick Tools According to Locks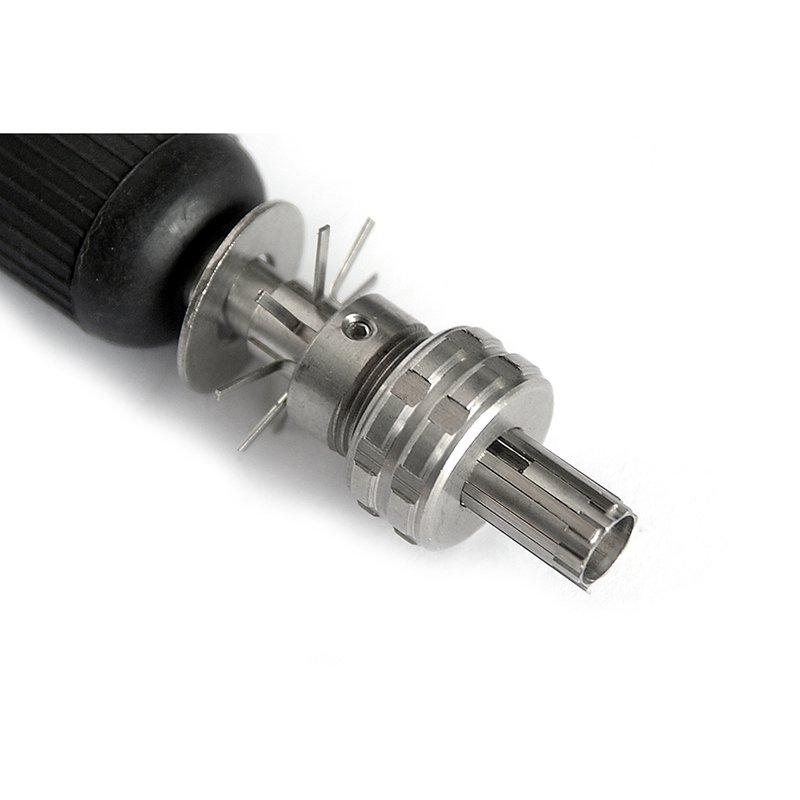 7-, 8-, and 10-pin tubular locks have the same keyway size, but a different number of pins. Even though the keyways are all the same size, the spacing of the pins is different. This is why you'll need different tubular lock picks to handle different locks.

The 10-pin tubular lock pick is a tube with several blades around the outside, each corresponding to a pin in the lock. When inserted into the 10-pin tubular lock, the pins cause a resistance, causing the blades to set at different levels. When fully inserted into the lock, the different levels of the blades will look exactly like the correct key - it's like a skeleton key for tubular locks.
THANKS FOR COMING TO Barhomevip
WRITE YOUR OWN REVIEW
YOU'RE REVIEWING: 10 Pin Haoshi Advanced Tubular Lock Pick With Decoder Key
HOW DO YOU RATE THIS PRODUCT?
---
Charlotte

22 Jul 2023

Trusted brand

The 10 pin haoshi advanced tubular pick is a fantastic tool for locksmiths. The decoder key is accurate and saves time when dealing with tubular locks. The pick is precise and provides excellent feedback during picking.

L. Rogers

15 Jul 2023

great product

I'm impressed with the performance of the 10 pin haoshi advanced tubular pick. The decoder key is reliable and makes decoding tubular locks a breeze. The pick feels solid and is comfortable to use.

Anna

09 Jul 2023

Great value

I've tried various tubular lock picks, and this Haoshi pick is among the best. The quality and craftsmanship are exceptional, making it a reliable choice for locksmith professionals.

Rafu

25 Jun 2023

good tubular pick

I was skeptical about the claims of this lock pick, but it exceeded my expectations. The design and functionality are impressive, making it a valuable addition to any locksmith's toolbox.

Lynne

13 Jun 2023

Premium quality

The 10 pin Haoshi advanced tubular pick is a must-have for professional locksmiths. The decoder key is efficient, and the pick is versatile for different tubular locks. It's a valuable addition to my toolkit.

amihud kandisbrot

09 Jun 2023

useful tubular pick

I've struggled with tubular locks in the past, but this Haoshi pick has made it a breeze. The precision and ease of use are unmatched. Highly recommended for locksmiths!

kevin

24 May 2023

good product

I'm impressed by the durability of this Haoshi tubular lock pick. It has withstood heavy use without any signs of wear and tear. A reliable tool that delivers consistent results.

Sue

03 May 2023

value for money

I've tried other tubular lock picks, but this Haoshi pick stands out. The ergonomic handle provides a comfortable grip, and the picks fit snugly in the locks. A great tool for precision work.

Jackie Marley

17 Apr 2023

great tubular pick tool

The haoshi advanced tubular lock pick is a must-have for professionals and enthusiasts. It offers versatility, reliability, and exceptional performance on tubular locks of various sizes.

Delilah

12 Mar 2023

useful haoshi pick tool

This 10-pin haoshi advanced tubular lock pick is a lifesaver. It has saved me time and frustration when dealing with tubular locks. The construction is solid, and it delivers excellent results.