32 Pieces Lock Pick Set, Locksmith Tools for Training Practice

5 reviews
$ 32.99
32 Pieces Lock Pick Set: This lock pick set includes all the tools you need to become a professional locksmith, 32 piece lock pick tools, 6 additional tension tools.

Easy to Use: Great and useful locks set that will master your lock skills and bring you fun, knowledge. No experience needed, suits for Beginners and Amateur.

Application to Various Locks: You can apply to switch padlocks, door locks, filing cabinets, gear sheds, bike locks, even some cars with this lock pick set.
32 Pieces Lock Pick Set for Beginner and Locksmith Training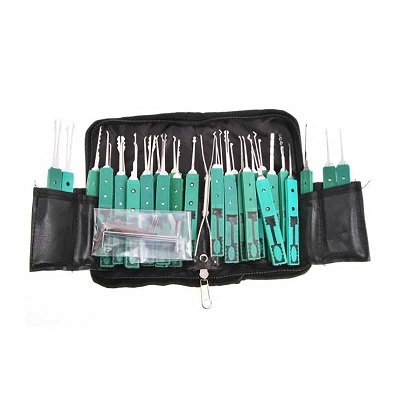 Multifunctional Lock Pick Set
: The 32-Piece Lock Pick Set is perfect for beginner, locksmith and amateur.This multifunctional set can improve your hands-on ability on Lockpicking.
This 32-Piece Lock Pick Set includes everything you need for Lock Pick Training:
It contains 32 pieces of lock picking tools and 6 additional tension tools. Every piece is numbered for easy identification.
Complete with an easy to carry case. It can be used to open many different types of lock, a perfect tool for professional locksmiths.
Material: High quality stainless steel. We use the newest high technology steels and construction methods. Each of our superior quality lock picking tools is made from high quality stainless steel, deburred and burnished to a soft luster. This rust proof, smooth and rivetless construction makes them the strongest most durable picks available.
THANKS FOR COMING TO Barhomevip
WRITE YOUR OWN REVIEW
YOU'RE REVIEWING: 32 Pieces Lock Pick Set, Locksmith Tools for Training Practice
HOW DO YOU RATE THIS PRODUCT?
---
Brai

18 Oct 2022

good item

This 32 pieces lock pick set is good quality. All tools are made of good material. I am happy to get this set.

Martin Peters

15 Sep 2022

Easy to use

This 32 pieces lock pick set includes different kinds of picks and they are easy to use in the process of lockpicking.

P. Barclay

19 Aug 2022

good item

I like this 32 pieces lock pick set. There are different kinds of picks in this set. I can use them to pick more locks.

Umberto

10 Jul 2022

good product

This lock pick set is a good set for locksmiths to pick more different kinds of locks. All tools are well-made.

Mark Reid

21 Jun 2022

A good entry level for beginners

This was my 1st lockpicking set and i was quite impressed.
You May Also Like Dimple Lock Bump Pick Gun Tools Kit, Locksmith Lock Pick Gun Tools

2 Review(s)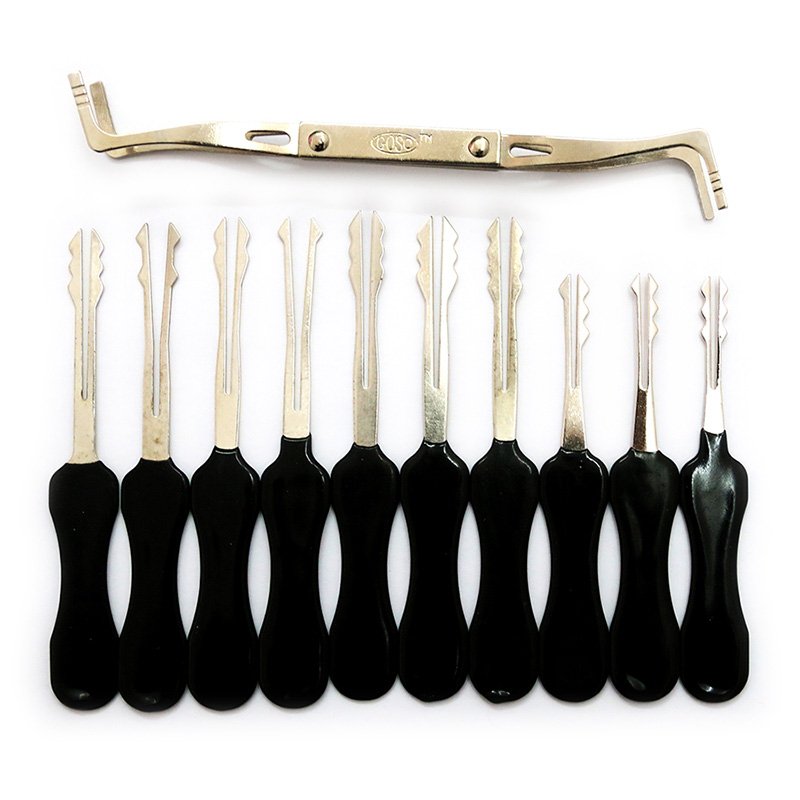 10 Pieces Wafer Picks Lock Pick Set

5 Review(s)