7 Pieces Hook Lock Pick Set with Colored Handle
$ 29.99
7 Pieces Hook Lock Pick Set is a good set for locksmiths or beginners. This set comes with a range of simple hook picks and dimple pick to enable anyone to get a feel for the art of Lock Picking. Made with colored hard plastic handles and stainless steel hooks.

Package includes:
7 Hook Picks
2 Turning Tools
1 Leather Case
7 Pieces Hook Lock Pick Set with Colored Handle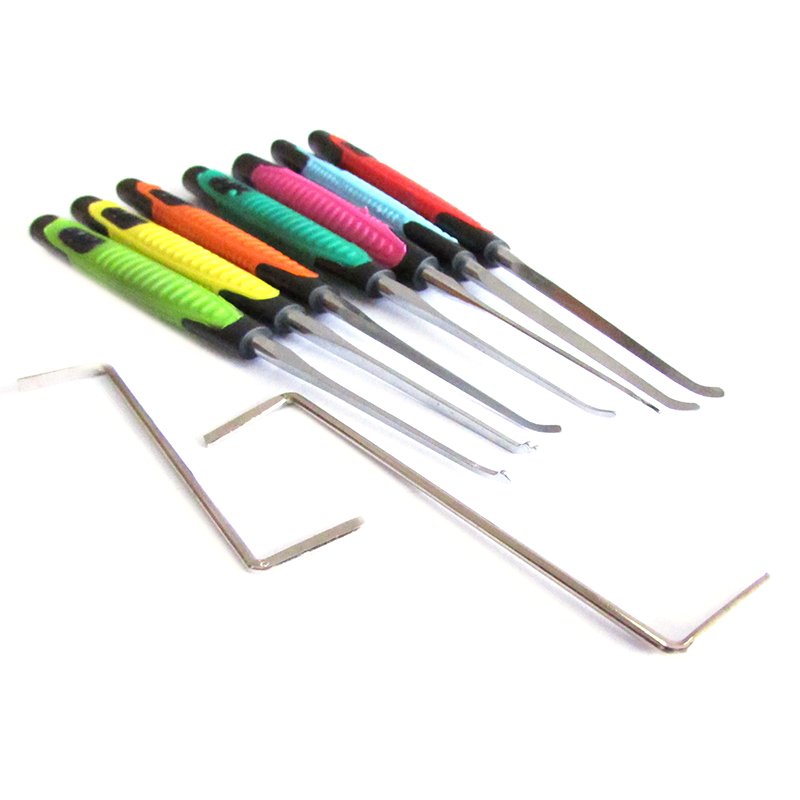 7 Pieces Hook Lock Pick Set is a budget set for anyone who's interested in Lock Sport and Lock Picking. It's also a premium pick set for locksmiths.
This set comes with a range of simple hook picks and dimple pick to enable anyone to get a feel for the art of Lock Picking. Made with colored hard plastic handles and stainless steel hooks.
THANKS FOR COMING TO Barhomevip
WRITE YOUR OWN REVIEW
YOU'RE REVIEWING: 7 Pieces Hook Lock Pick Set with Colored Handle
HOW DO YOU RATE THIS PRODUCT?