7 Pin Adjustable Tubular Lock Pick Kit 7.00MM 7.5MM 7.8MM, Locksmith Tools

2 reviews
$ 59.99
Three Sizes of Tubular Pick Tools: New Lengthened 7 Pin Tubular Pick Set, Include size: 7.0MM, 7.5MM, 7.8MM.

Good Material: Use 304 Stainless Steel Material, High tenacity. Aviation aluminum handle.

Available Tools for Various Locks: Lengthened tool head, which can easily solve deep lockhole of safe box, Padlock, U style lock, 7 pin tubular lock, etc.
7 Pin Adjustable Tubular Lock Pick Kit, Locksmith Tools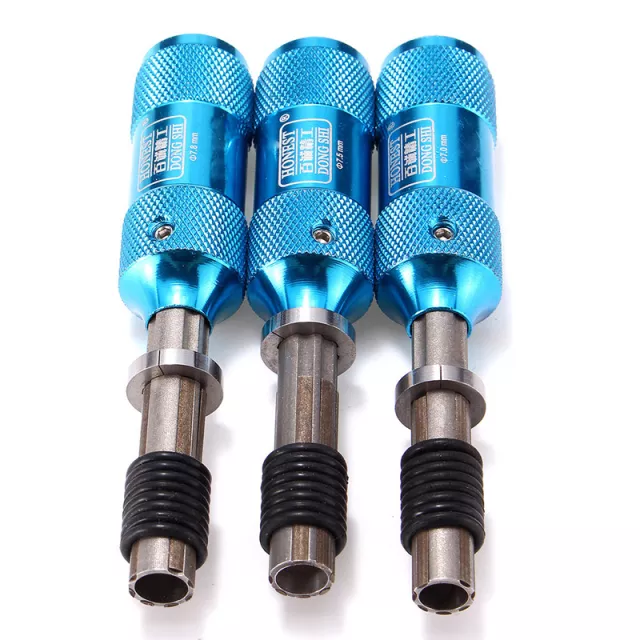 Features of Tubular Lock Pick Tools:
1. Tempered stainless steel picking fingers.
2. Hardened spring steel key for positive engagement of keyway.
3. Scalloped pin relief for added strength.
4. Stainless steel decoder key for accurate settings.
5. Adjustable friction collar to set friction to a light feel or a complete lock up. (Desirable for setting picking needles to the enclosed Decoder Key)
THANKS FOR COMING TO Barhomevip
WRITE YOUR OWN REVIEW
YOU'RE REVIEWING: 7 Pin Adjustable Tubular Lock Pick Kit 7.00MM 7.5MM 7.8MM, Locksmith Tools
HOW DO YOU RATE THIS PRODUCT?
---
Damon N

07 Jan 2023

Easy to use

When I receive my package, I start to use these tools to pick tubular locks. They are easy to use and well-made. All pins are correct.

Roger Eden

20 Dec 2022

good tubular lock picks kit

This tubular lock pick kit includes 3 different sizes of tools, I can select the right one to pick tubular locks easily. These tools are made of good material as well.