7 Pin Haoshi Tubular Lock Pick Open Tools with Decoder Key

25 reviews
$ 39.99
Tubular Lock Pick: The tubular lock picks allow adjustment of picking needle pressure, giving them the versatility to pick even tubular locks with higher spring pressures.

Comfortable rubber Handle: The 7 pin tubular pick tool has a comfortable, slip resistant rubber handle and is available in 7 pin configuration. The pick has a locking collar which is unlike many of the tubular picks available.

Attention: When using these tools, never use force which will certainly break the center pin.

Features:


Color : Black + Silver

Material : Stainless steel

Outer diameter : 9.6mm

Inner diameter : 8mm

Dimensions : 4.13 x 1.10 x 1.10 inch (10.5 x 2.8 x 2.8 cm)

Weight : 3.49 oz (99 g)
7 Pin Haoshi Tubular Lock Pick Open Tool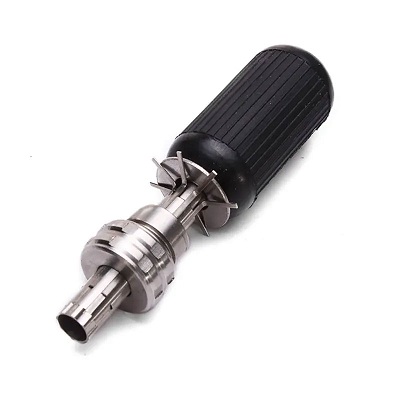 Functions:
Hardened spring steel key for positive engagement of keyway.
Adjustable friction collar to set friction to a light feel or a complete lock up. (Desirable for setting picking needles to the enclosed Decoder Key.)
Stainless steel decoder key for accurate settings .
Open quickly, can be positioned to likes key.
Selection of Tubular Lock Pick Tools According to Locks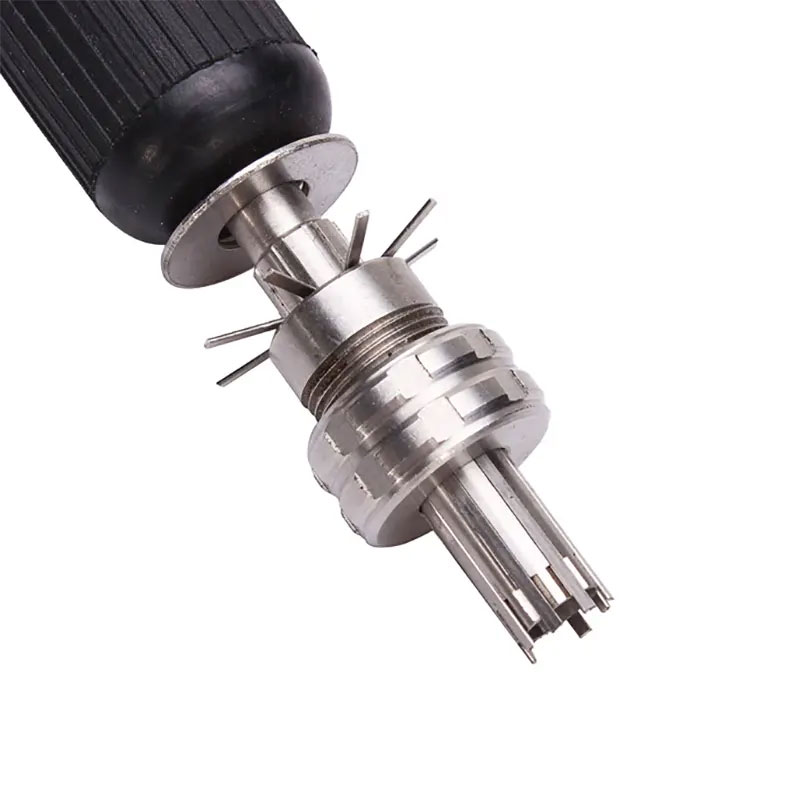 7-, 8-, and 10-pin tubular locks have the same keyway size, but a different number of pins. Even though the keyways are all the same size, the spacing of the pins is different. This is why you'll need different tubular lock picks to handle different locks.

The 7-pin tubular lock pick is a tube with several blades around the outside, each corresponding to a pin in the lock. When inserted into the 7-pin tubular lock, the pins cause a resistance, causing the blades to set at different levels. When fully inserted into the lock, the different levels of the blades will look exactly like the correct key - it's like a skeleton key for tubular locks.
THANKS FOR COMING TO Barhomevip
WRITE YOUR OWN REVIEW
YOU'RE REVIEWING: 7 Pin Haoshi Tubular Lock Pick Open Tools with Decoder Key
HOW DO YOU RATE THIS PRODUCT?
---
Christy

18 May 2023

Good quality product

This 7-pin haoshi tubular lock pick open tools set is a game-changer. The picks fit perfectly into the locks and allow for smooth and efficient lock picking. Highly impressed!

George Florea

12 May 2023

nice tubular pick

I was hesitant to try tubular lock picking, but these Haoshi tools have made it a simple and enjoyable process. The picks are sturdy, and the ergonomic handles offer a comfortable grip.

Gorce

07 May 2023

good tool

I've struggled with tubular locks in the past, but this Haoshi pick has changed the game for me. The picks are well-crafted and provide excellent feedback. A must-have for locksmiths!

Nick Payne

02 May 2023

Useful product

The 7-pin haoshi tubular lock pick open tools are simply outstanding! They have made opening tubular locks a breeze. The precision and ease of use are unmatched. Highly recommended!

Matthew

21 Apr 2023

Excellent tubular pick

It claims that this pick can open most tubular locks within seconds. I only have 3 tubular locks but it opened all of them very quickly as if I was actually using the key. A great product.

Sonia maisonave

15 Apr 2023

Highly recommended

After watching a YouTube tutorial and with a bit of perseverance, I managed to get a safe open that I had lost the keys for within 45 minutes. It definitely works!

Jamie

05 Apr 2023

good tubular pick

Got to say after a little practice it works well, surprising how easy it opens locks in fact. Good addition for anyone interested in this art.

Mike H

25 Mar 2023

Did the job

I was able to pick the bypass lock of my keysafe in about 3 seconds - having not watched any instructional videos or having any particular knowledge of the correct way to use the impressioning tool.

A. Wright

18 Mar 2023

Good product

It is reasonably well made pick. I have got rid of 2 of my locks because of how quickly these opened them!

Spike

12 Mar 2023

Happy with this product

As with all picks they take practice to use correctly. Note that these will (in theory) only work with locks without security pins and variable strengths of springs.
You May Also Like 10 Pieces Dimple Lock Pick Set with Colorful Handle

2 Review(s) Straight Shank Plug Spinner Set

1 Review(s)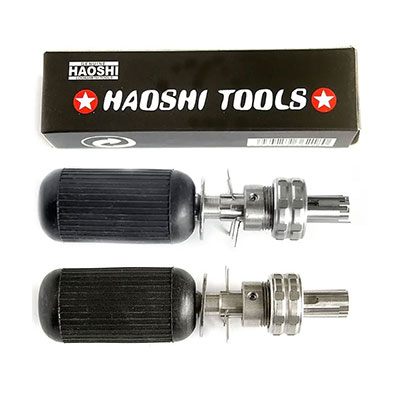 7 Pin and 8 Pin Haoshi Tubular Lock Pick Tools With Decoder Key

10 Review(s) 10 Pieces Dimple Lock Pick Set, Locksmith Pick Tools

3 Review(s)