7 Pin Haoshi Tubular Lock Pick Open Tools with Decoder Key

3 reviews
$ 49.99
Tubular Lock Pick: The tubular lock picks allow adjustment of picking needle pressure, giving them the versatility to pick even tubular locks with higher spring pressures.

Comfortable rubber Handle: The 7 pin tubular pick tool has a comfortable, slip resistant rubber handle and is available in 7 pin configuration. The pick has a locking collar which is unlike many of the tubular picks available.

Attention: When using these tools, never use force which will certainly break the center pin.

Features:


Color : Black + Silver

Material : Stainless steel

Outer diameter : 9.6mm

Inner diameter : 8mm

Dimensions : 4.13 x 1.10 x 1.10 inch (10.5 x 2.8 x 2.8 cm)

Weight : 3.49 oz (99 g)
7 Pin Haoshi Tubular Lock Pick Open Tool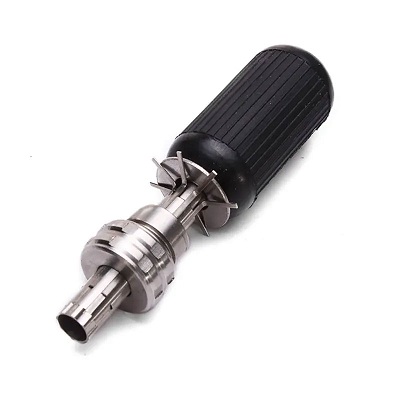 Functions:
Hardened spring steel key for positive engagement of keyway.
Adjustable friction collar to set friction to a light feel or a complete lock up. (Desirable for setting picking needles to the enclosed Decoder Key.)
Stainless steel decoder key for accurate settings .
Open quickly, can be positioned to likes key.
Selection of Tubular Lock Pick Tools According to Locks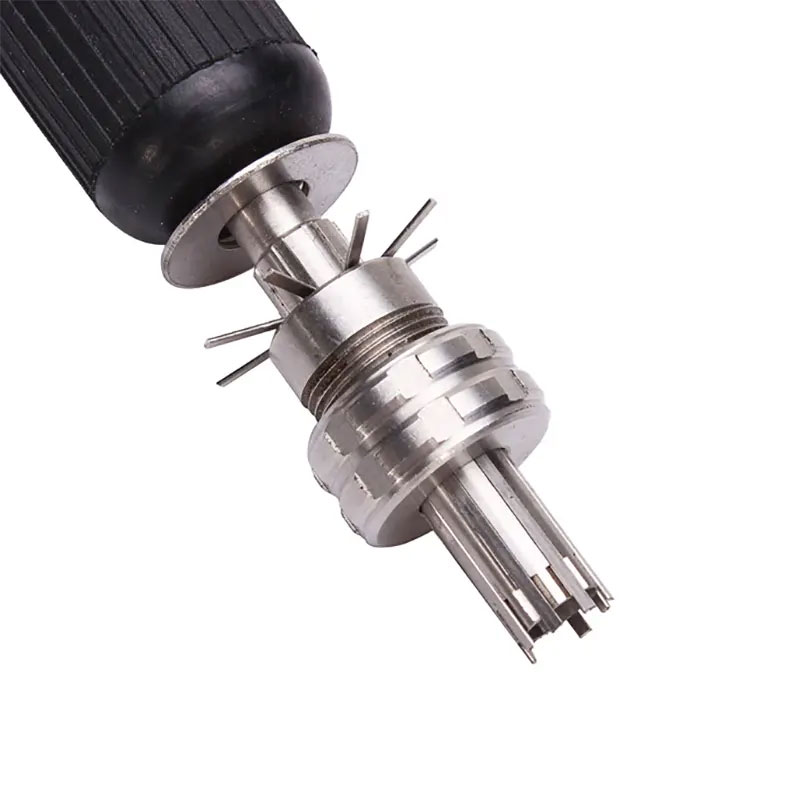 7-, 8-, and 10-pin tubular locks have the same keyway size, but a different number of pins. Even though the keyways are all the same size, the spacing of the pins is different. This is why you'll need different tubular lock picks to handle different locks.

The 7-pin tubular lock pick is a tube with several blades around the outside, each corresponding to a pin in the lock. When inserted into the 7-pin tubular lock, the pins cause a resistance, causing the blades to set at different levels. When fully inserted into the lock, the different levels of the blades will look exactly like the correct key - it's like a skeleton key for tubular locks.
THANKS FOR COMING TO Barhomevip
WRITE YOUR OWN REVIEW
YOU'RE REVIEWING: 7 Pin Haoshi Tubular Lock Pick Open Tools with Decoder Key
HOW DO YOU RATE THIS PRODUCT?
---
Oli Hague

17 Oct 2022

nice pick tool

A nice tubular lock pick tool for me. I like using this tool to open locked tubular locks at home. It is made of good stainless steel material.

Paul Britt

20 Sep 2022

Good 7 Pin Tubular Lock Pick Tool

This 7 pin tubular lock pick tool is made of great quality. I can use it to pick my tubular locks easily. The handle is so stable that I can hold this tool to pick locks without droppiing.

Warren Tepper

02 Aug 2022

Really good tubular lock pick set

It is a really good 7-pin tubular lock pick set, which is really handy to have in your kit. And they saves a great deal of time when picking and decoding the locks very easy to use.