8 Pin Haoshi Advanced Tubular Lock Pick with Decoder Key

2 reviews
$ 51.99
8 Pin Tubular Lock Pick: The Haoshi 8 Pin Tubular Adjustable Lock Pick is a versatile precision tool that helps locksmiths open any standard, eight-pin center Ace-style lock.

Easy to Use: This 8 Pin Tubular Lock Pick features a hard steel body with smooth-sliding picking needles. It is exactly the right size for you to get a good grip so you can work with a steady hand.

Function: This pick will function on 8-Pin locks as well as 7-Pin Offset Right and Offset Left locks. It will not work on 7-Pin Center. The center pin of most tubular lock picks is very delicate. When using these tools, never use force which will certainly break the center pin.

Features:


Color : Black + Silver

Material : Stainless steel

Outer diameter : 9.6mm

Inner diameter : 8mm

Dimensions : 4.13 x 1.10 x 1.10 inch (10.5 x 2.8 x 2.8 cm)

Weight : 3.49 oz (99 g)
8 Pin Haoshi Advanced Tubular Lock Pick Open Tool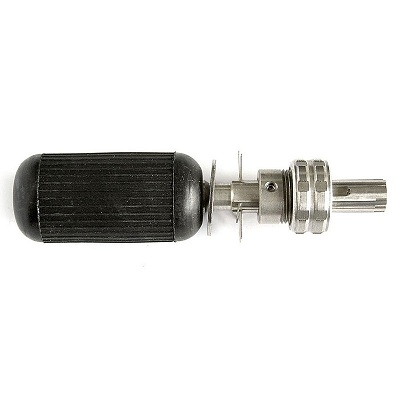 A tubular lock pick is, quite appropriately, used to pick a tubular lock. Tubular lock picks are one of those lock pick tools that belong in every enthusiast's toolbox, perfectly designed to reach each and every pin in a tubular lock so you can pick it quickly and easily. Out of all the tools you need as a locksmith or a lock picking enthusiast, a tubular 8 pin lock pick is essential!

How to Use this 8 Pin Tubular Lock Pick:
1. Press lock pick on a flat surface to ensure the 'blades' are all level
2. Insert lock pick into the lock
3. Gently push while lightly turning left and right
4. The lock opens!
Selection of Tubular Lock Pick Tools According to Locks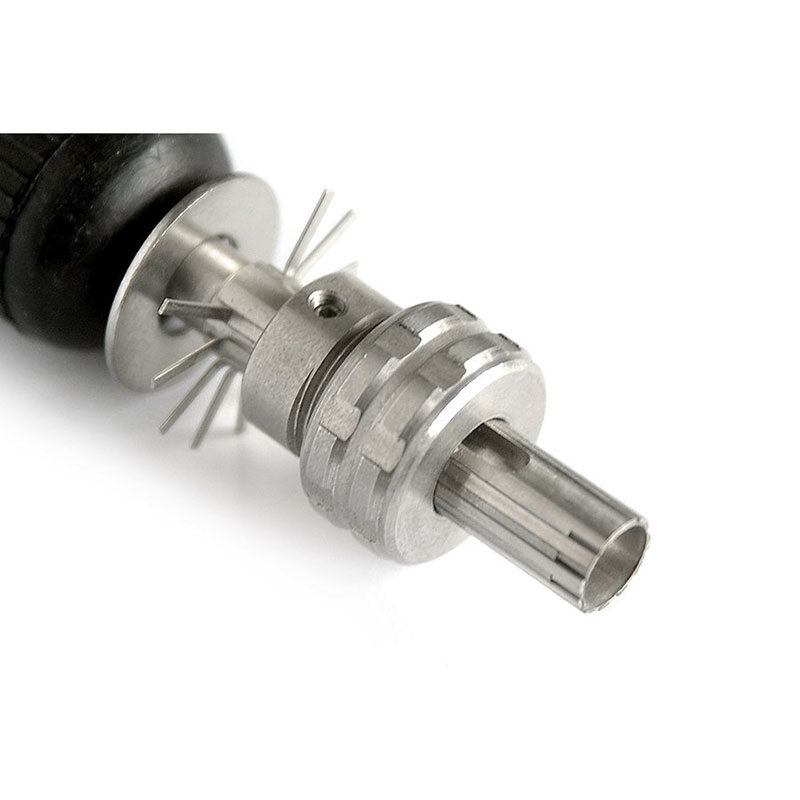 7-, 8-, and 10-pin tubular locks have the same keyway size, but a different number of pins. Even though the keyways are all the same size, the spacing of the pins is different. This is why you'll need different tubular lock picks to handle different locks.
This 8 Pin tubular lock pick will function on 8-Pin locks as well as 7-Pin Offset Right and Offset Left locks. It will not work on 7-Pin Center.The center pin of most tubular lock picks is very delicate. When using these tools, never use force which will certainly break the center pin.
THANKS FOR COMING TO Barhomevip
WRITE YOUR OWN REVIEW
YOU'RE REVIEWING: 8 Pin Haoshi Advanced Tubular Lock Pick with Decoder Key
HOW DO YOU RATE THIS PRODUCT?
---
Mark

16 Sep 2022

Great product

This 8 pin tubular lock pick is a great product, it is stable and well-designed. And I use this tool to solve the problems of tubular locks at home. What an amazing experience!

Frank Fisher

11 Aug 2022

Exactly what was needed

Decent and advanced tubular picks. Takes a bit of practice to get the feel for them but once you get use to them they work very well.