9 Practice Lock Set Transparent Lock Picking Training Set for Beginner and Locksmith

47 reviews
$ 39.99
9 Different Locks: This practice lock set have 9 different style transparent practice lock, you will improve your lock skills with more interesting practice.

Transparent Design: Visible crystal cutaway practice lock allows you can see clearly what you are doing and how the pins work when a key is inserted. This helps you understand the mechanism works, great design for locksmith& beginner training and lock practice.

Durable Usage: Hefty and solidly built which works smoothly without loose parts or pins suitable for practicing, and it also can be used to get a simple lock to your doors, wardrobe and more.

A Necessary Artifact
For a beginner who wants to be a locksmith.
For someone looking for a new challenging hobby.
For someone who wants to know how the principles of a lock work.
9 Practice Transparent Lock Set for Beginner and Locksmith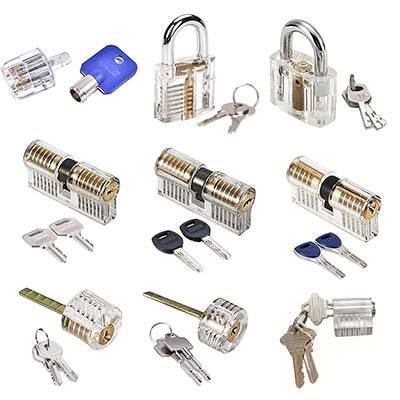 The crystal lock sets are beautiful, you also can as door lock, box lock and luggage lock.
The beautiful lock set also is a creative gift for family, friends, lover.
For a beginner, you can try to open the mini lock, and then you can try the big lock.
Nice toy for kids to improve their intelligence and practical ability.
The Transparent locks are visible, which enables you to see how the pins work when the key inserting, helping you know the mechanism of the locks.
This is a must for a beginner as a locksmith, for someone looking for a new challenging hobby or even for someone who wants to understand how the principle of a lock works.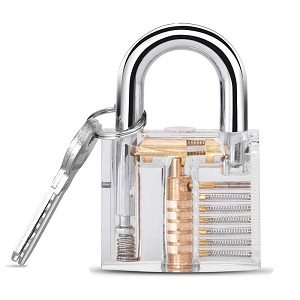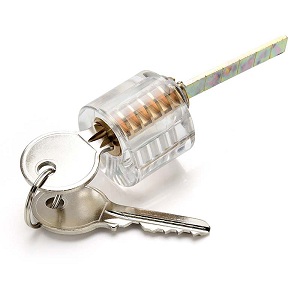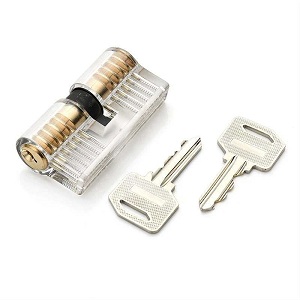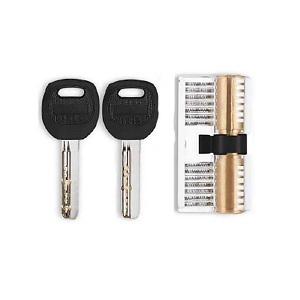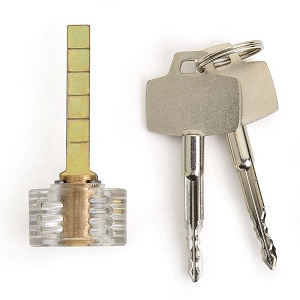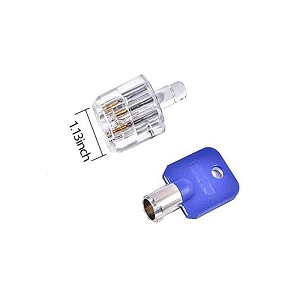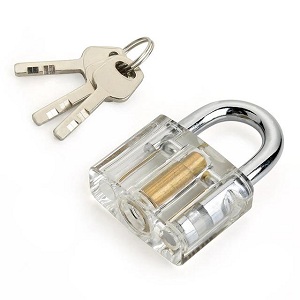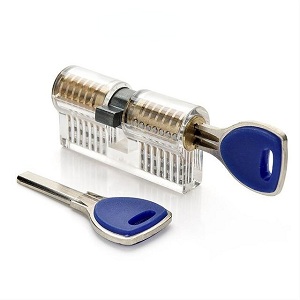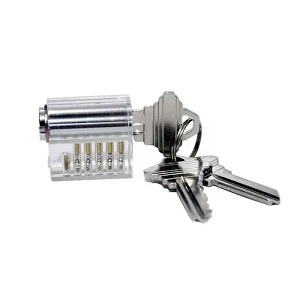 THANKS FOR COMING TO Barhomevip
WRITE YOUR OWN REVIEW
YOU'RE REVIEWING: 9 Practice Lock Set Transparent Lock Picking Training Set for Beginner and Locksmith
HOW DO YOU RATE THIS PRODUCT?
---
zigi stardust

14 Sep 2023

Reliable lock set

I'm thoroughly impressed with the 9 practice lock set. The transparent locks are sturdy and offer a realistic experience. It's a valuable training tool that has allowed me to improve my skills and explore different lockpicking methods.

Mab

11 Sep 2023

High-quality lock set

Must-have for enthusiasts, transparent locks are enlightening.

K. Huff

04 Sep 2023

good lock set

The 9 practice lock set is perfect for beginners like me. The transparent locks are top-notch and have helped me progress in lockpicking quickly. It's a versatile set that offers a variety of lock types to practice on.

Emillo

29 Aug 2023

Superior craftsmanship

The locks are well-made and challenging enough to keep us engaged, and the variety of locks included in the set allows us to practice on different types of locks. I would highly recommend this set to anyone in the security industry.

Bernadette

20 Aug 2023

Sleek and stylish design

Valuable training aid, transparent locks simplify the process.

Ayman Abdelaziz

15 Aug 2023

nice product

The 9 practice lock set is an essential tool for beginners and intermediate lockpickers alike. The transparent locks help me visualize what's happening inside, and it has significantly improved my technique and speed.

Nick

07 Aug 2023

easy to use

Awesome training set, transparent locks demystify picking.

Monica

02 Aug 2023

great buy

I couldn't be happier with the 9 practice lock set. The transparent locks are high-quality and provide a hands-on experience. It's an excellent training set that has taken my lockpicking skills to the next level.

Alexander Hall

26 Jul 2023

good product

Perfect for beginners, transparent locks are a visual aid.

Ufifiddu

18 Jul 2023

Must-have

I highly recommend the 9 practice lock set for anyone starting in lockpicking. The transparent locks make it easy to grasp the mechanics, and it's a safer way to practice before moving on to real locks. A great training set.