Blue Transparent Practice Padlock, Practice Lock for Beginners and Locksmiths
$ 9.99
Durable and Practical Practice Lock: Made of high quality material, safe and durable.

Small Size and Light: Come with two keys, without any tools or drilling, the practice lock is just a small size that can be easily locked in box for storage.

Transparent: The transparent design allows you to see what's inside and prevents your valuables from being stolen.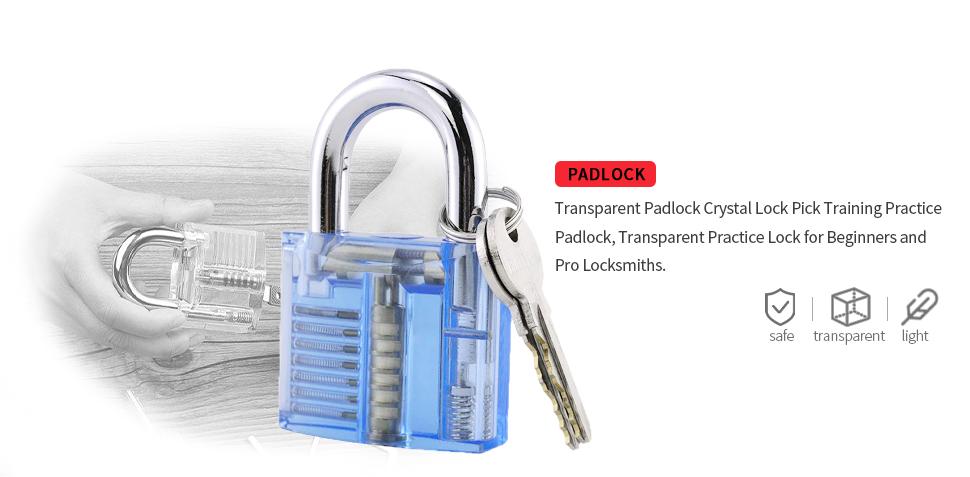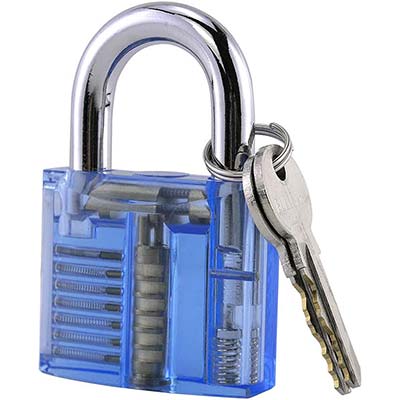 Transparent Practice Padlock, Practice Lock For Beginners And Locksmiths
Features:
Size: 11.4 x 8.6 x 2.4 cm (H x W x T), Net weight : 130G

It's suitable for beginners, you can see clearly that how the pins work when a key is inserted.
It will come out in perfect smooth working condition with no loose parts or pins will come out.
You actually can see the pins moving up and down as the key slides into and out of the lock.

This Lock is perfect for you to learn Lock-Picking skill. The clear plastic case clearly shows all you need to see to master the art of Lock-Picking. We also supply two keys so that you can see how pins move, to learn and master how it operates.

Package included: 1 x Padlock, 2 x keys.
THANKS FOR COMING TO Barhomevip
WRITE YOUR OWN REVIEW
YOU'RE REVIEWING: Blue Transparent Practice Padlock, Practice Lock for Beginners and Locksmiths
HOW DO YOU RATE THIS PRODUCT?