HU66 Car Strong Force Power Key, Auto Picks, Locksmith Tools for Car

2 reviews
VOLUME:
Yellow
Blue
$ 17.99
HU66 Car Strong Force Power Key is a destructive and consumables tool. Although this tool is made of special stainless steel, we cannot promise it can be used forever. It is only an emergency assistant tool for locksmith.

Used for Car Models:
Bugatti, Lamborghini, Porsche, Bentley, VW, Audi, Skoda, SEAT, Roewe 550, Great Wall C30, ChinaFSV, Junjie car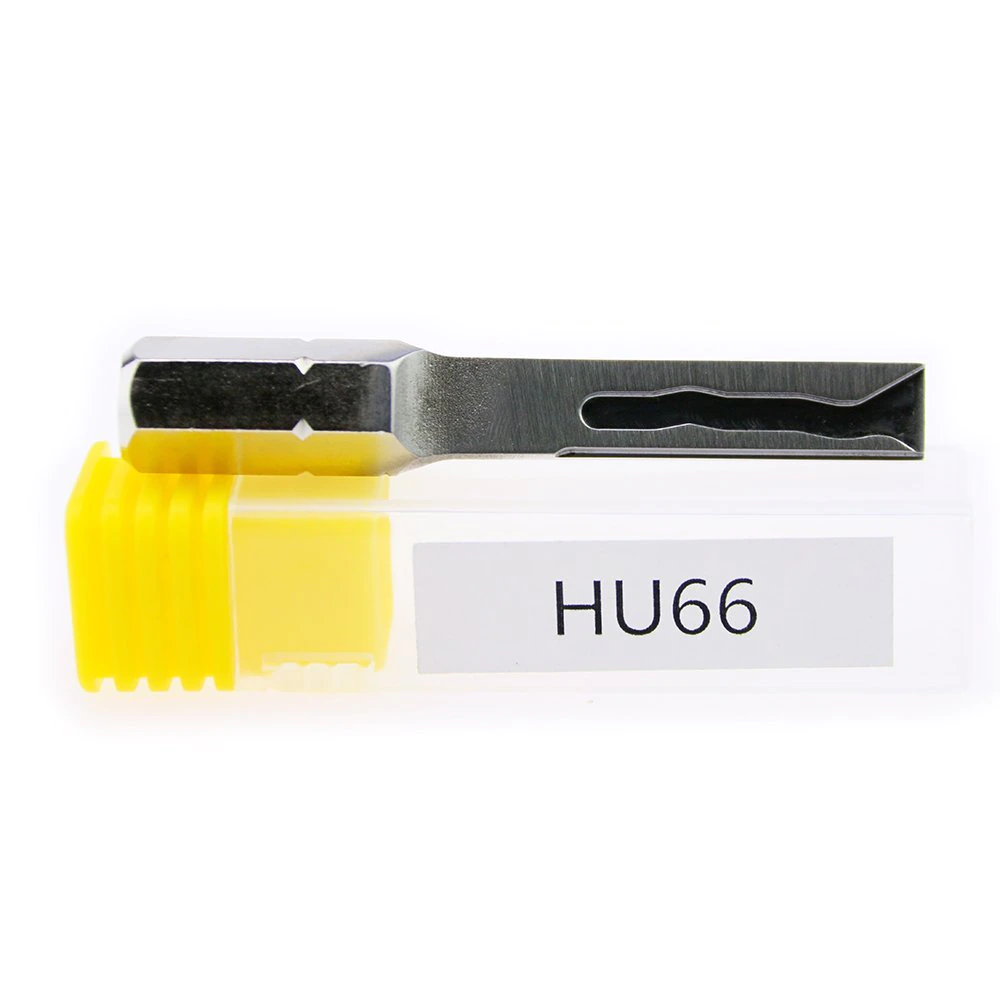 HU66 Car Strong Force Power Key, Auto Pick
The HU66 Car Strong Force Power Key is a specialized tool used by locksmiths to pick car locks. It is designed to work specifically with locks that use the HU66 keyway, which is commonly found in Audi, Volkswagen, Porsche, and other European car brands.
This tool uses a strong force to turn the lock mechanism, allowing the locksmith to pick the lock quickly and easily. It is also known as an auto pick, and is a popular tool among locksmiths who specialize in automotive lockouts.
Please note that the use of locksmith tools requires proper training and expertise to avoid damage to the vehicle or injury to oneself. If you are not a trained professional, it is recommended that you seek the assistance of a licensed locksmith for any lock-related issues.
THANKS FOR COMING TO Barhomevip
WRITE YOUR OWN REVIEW
YOU'RE REVIEWING: HU66 Car Strong Force Power Key, Auto Picks, Locksmith Tools for Car
HOW DO YOU RATE THIS PRODUCT?
---
Angela

16 Apr 2023

good product

The price is also very reasonable for the quality of the product. It's definitely worth the investment.

Sarah

12 Mar 2023

good tool

The key is also great for anyone interested in practicing their lock picking skills on car doors.
You May Also Like 8 Cut Tibbe Pick and Decoder Tool for Ford, Jaguar

2 Review(s) NE66 Car Strong Force Power Key, Auto Picks, Locksmith Tools for Car

1 Review(s)