Lock Pick Set 25 PCS Tools with 3 Padlock Lock, Locksmith Lock Picking Kits

63 reviews
$ 25.99
25 Pieces Lock Pick Set: This lock pick sets includes everything you need for Lock picking. It contains 17 pieces stainless steel lock picking kit, 3 transparent training locks, 5 pieces credit card lock picking kit, 1 quick users guide. With the help of this lock pick set, you will be trained from beginner to professional in a short time.

3 Pieces Padlocks: Each padlock has 2pcs of brass keys, every keys have numbers. All these keys can unlocking same series locks but cannot do in different series of locks. Lock-body are solid brass, each lock's weight is 5.57 oz. Hardened steel shackles and double-locking bolts for maximum corrosion protection during outdoor or indoor use.

4 Training Levels: Peek inside the lock mechanisms and see how everything works with the 3 transparent locks included. Master picking the different lock types as you progress from level 1 to level 4.

Credit Card Lock Pick Kit: Our ultra-lightweight Credit Card Lock Pick Kit holds the 5 most important lock picking tools at an arm's reach. It discreetly fits in your wallet or pocket, so you can carry it anywhere!
Want to learn a handy and neat new skill?
On the lookout for a gift that guarantees countless hours of fun?
Experience the thrill of picking a lock with our extensive training lock pick kit.
It is time to learn a new skill with the premium lock pick set.
Premium Lock Picking Set
: This extensive kit includes high-end lock picks and everything you need to start practising and expand your lockpicking abilities. Advance from beginner to pro in no time!
This 25 Pieces lock picking kit is the most advanced set we've created to date: it includes high-end tools and all the learning material you need to start this great hobby, and take it to the next level. No prior knowledge required.
The Whole 25 Pieces Lock Pick Set Includes:
12 Different Stainless Steel Lock Picks With Reinforced Handle
5 Stainless Steel Tension Wrenches
5-Piece Credit Card Lock Picking Kit
3 Transparent Practice Locks with Keys
1 Vegan Leather Pouch
1 Quick User Guide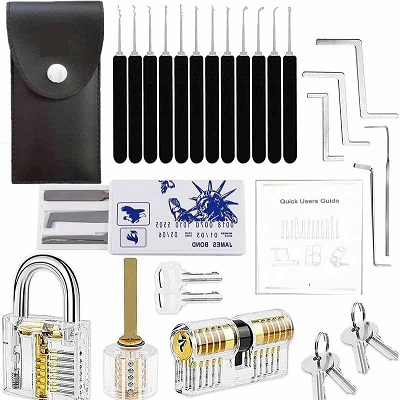 4 Training Levels - Progress from Level 1 to Level 4 with Transparent Practice Locks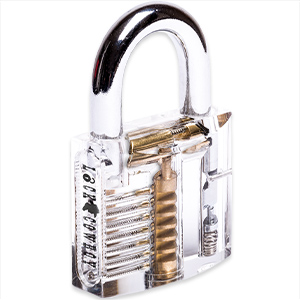 Level 1: Padlock
If you're a beginner, this transparent padlock is the best place to start. Designed specifically to help you understand how locks work, it will cut your training time in half!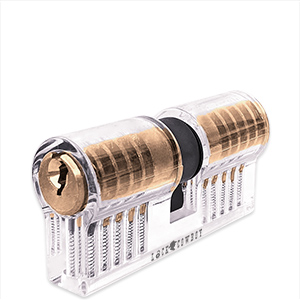 Level 2-3: Double-Sided Lock
The 2-in-1 door lock offers a double challenge. One side is harder than the other. With a similar design to most door locks, you'll no longer need a locksmith in case of emergency!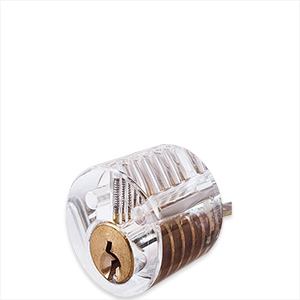 Level 4: Rim Cylinder Lock
Advance your lockpicking skills by practising on different types of locks. Most challenging of the 3, the rim cylinder lock will test your abilities. Open it and earn the right to call yourself a pro!
Function of Different Tools in Lock Pick Set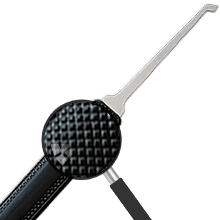 Comfortable Handle
Each pick is reinforced with a lightweight Anti-Slip handle for absolute comfort in your grip.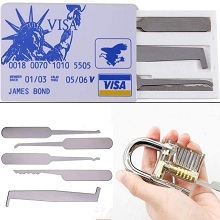 Portable Credit Card Lockpick Kit
This bonus ultra-portable credit card lock pick kit includes 5 of the most essential tools. It discreetly fits in your wallet so you can carry it everywhere, perfect for emergency situations.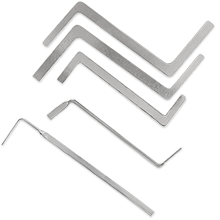 Various Kinds of Tools
Our wide selection of stainless steel tension tools will fit almost any lock out there. Their superb quality ensures maximum durability.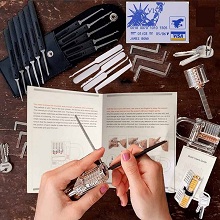 Useful Quick User Guide
Pick your first lock by following the step-by-step instructions in our quick user guide.
THANKS FOR COMING TO Barhomevip
WRITE YOUR OWN REVIEW
YOU'RE REVIEWING: Lock Pick Set 25 PCS Tools with 3 Padlock Lock, Locksmith Lock Picking Kits
HOW DO YOU RATE THIS PRODUCT?
---
Natalie

17 Sep 2023

Value for money

This lock pick set is a game-changer in my lockpicking journey. The tools are comfortable to use and provide great feedback, and the padlock locks make practice sessions feel like real challenges.

Gillian

10 Sep 2023

good product

I can't believe the value I got with the lock pick set. The tools are of high quality, and the padlock locks offer realistic practice scenarios. It's a great kit for both beginners and experienced locksmiths.

Carrieanne Vivianette

03 Sep 2023

User-friendly lock picks

Worth the investment, tools are top-notch.

Kevin Woods

27 Aug 2023

High-quality lock pick set

The lock pick set with 25 pcs tools and 3 locks is a must-have for lock enthusiasts. The tools cover a wide range of techniques, and the padlock locks are durable. It's a fantastic kit that provides endless practice opportunities.

Philobedoe

20 Aug 2023

Easy to use

Great for beginners, tools are user-friendly.

Emma Morgan

14 Aug 2023

great gift

I've been using the lock pick set for a while now, and I'm impressed. The tools are well-crafted and the padlock locks are solid. It's a complete kit that has helped me improve my lockpicking skills.

Rachel

10 Aug 2023

nice product

Impressive variety in the kit, perfect for skill building.

MacAllan

03 Aug 2023

useful lock pick tools

The lock pick set is an incredible value for aspiring locksmiths. The variety of tools allows me to practice different techniques, and the padlock locks provide real-world scenarios. Highly recommended for beginners.

Anna

25 Jul 2023

good lock pick set

This lock pick set is a fantastic investment for both beginners and experienced lock pickers. The variety of tools ensures that you're prepared for different lock challenges. The padlock locks are great for refining techniques.

bob abel

20 Jul 2023

good product

This lock pick set has everything I need for successful lock picking. The tools are well-crafted and offer a comfortable grip. The padlock locks are an excellent addition to improve my lock picking skills.
You May Also Like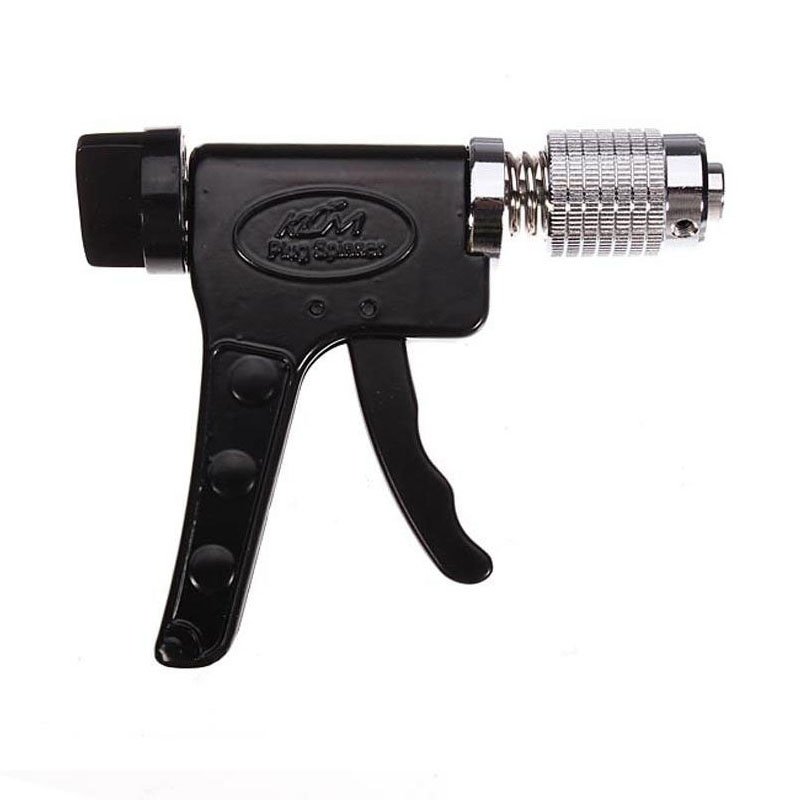 Lock Plug Spinner Set, Locksmith Lockpick Tools

10 Review(s) Disc Detainer Transparent Practice Lock

4 Review(s)