Homemade Healthy Cocktail Recipe in 5 Easy Steps
2022-09-14 08:48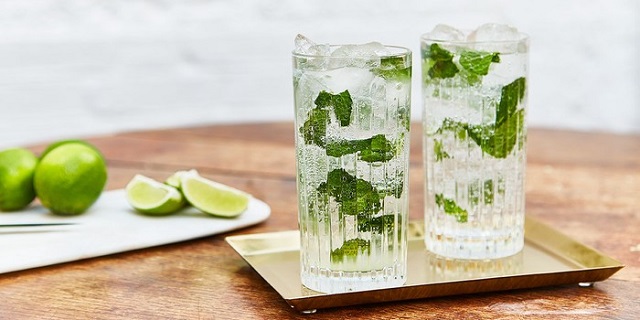 Do you want to know how to make healthier cocktails? Now teach you 5 steps to get it easily.
1. Ditch the soda
If you usually make cocktails with sparkling water, we recommend ditching it! Switch to sparklingwater. Not only does sparkling water dilute and fizz your cocktails, it's also free of sugar and caffeine. If you find the flavor a little monotonous, add a little lemon or lime.
2. Add freshly squeezed juice
Just make sure you add juice without added sugar or preservatives to make your cocktail healthy and delicious.
3. Remove sugar
For those who do not have special requirements for sugar, it is better not to add sugar. But for those with a sweet tooth, try Stevia. This South American plant is commonly used to make sweeteners and is a low-energy alternative to Aspartame.
4. Homemade sour
Maybe you like a strong margarita on a cool summer evening, and don't just go to the supermarket and buy a "just tequila" margarita. You can make your own sour! Here we recommend using lime, which is a good source of acidulant and is readily available.
5. Use vegetables
While most people seem to be able to associate cocktails with juices, vegetables are often overlooked, and there are plenty of cocktails that use vegetables to great effect. Vegetables can not only enrich the flavor of a cocktail, but are also very healthy.
Healthy Cocktail Recipes Recommend
Avo-Keto Margarita
Drink, Food, Liqueur, Alcoholic beverage, Ingredient, Distilled beverage, Caipirinha, Key lime, Cucumber, Lime,
Ingredients:
6 oz Don Julio Reposado tequila
1 oz fresh lime juice
1 avocado (remove skin and pit)
Pinch of salt
Cilantro
Chili lime salt
Instructions:
Combine the tequila, lime juice, avocado, and salt into a blender with 2.5 cups of crushed ice. Blend until texture is smooth. Pour into a rocks glass rimmed with chili lime salt over ice. Garnish with cilantro and a lime.
It's About Thyme
Drink, Classic cocktail, Bay breeze, Cocktail garnish, Alcoholic beverage, Non-alcoholic beverage, Cocktail, Juice, Daiquiri, Food,
Ingredients:
3 grapefruits (juiced)
.75 oz lime
.75 oz agave
Thyme garnish
Instructions:
Light thyme on fire. Catch smoke in snifter glass and cover with a coaster. Add the grapefruit juice, lime, and agave to a cocktail shaker, and shake. Strain into the smoked glass and garnish with charred thyme.
Searching for the ideal
Cocktail Shaker
? Shop online at Barhomevip.com to find just the cocktail shaker you are looking for with the cheapest price ever!