How to Fix Your Sticky Car Door Locks
2023-05-24 09:20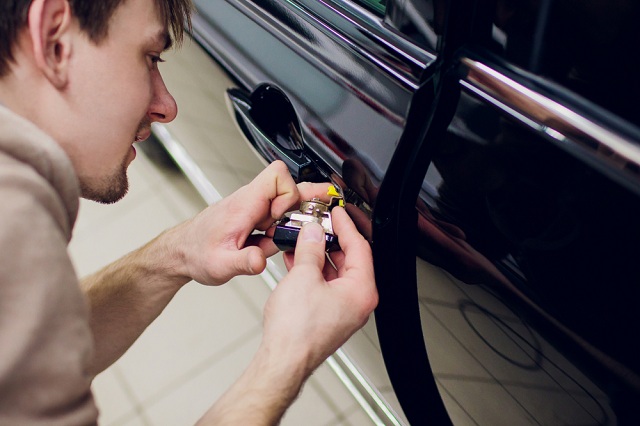 People may find that every lock deteriorates with time and use. When it comes to car locks, you may meet the car lock sticking. Basic lock maintenance can bring your car door back from a sticky car door lock to a fully functioning lock before it breaks or becomes more damaged. Do you want to know how to fix your sticky car door locks? You can read this article and learn more guidance.
How to fix your Sticky Car Door Locks
Cleaning
The steps for cleaning a sticky car door lock vary depending on the substance being removed. However, the first step is always to figure out what needs to be cleaned. With a car door lock stuck in the lock position, manipulate the lock with the key, remote, interior switches, etc.
For a car key sticking in a lock, clean the cylinder. If the door is unlocked but needs a few tugs to open, clean the door latch. When a car door will not open from the inside or outside or is sticky no matter how you try to lock it, you likely need to clean the car door lock assembly.
A lock lubricant will free up most dirty locks. Frozen locks should use a lubricant that lowers the freezing point of a surface, so ice does not return. Rusted parts should be polished, so they do not easily rust again, but they can be cleaned with a rust removal spray or lubricant.
Repair
Many processes fall under the umbrella of car door lock repair, but it most often refers to fixing the lock assembly housed inside the car door. Even with a car lock sticking because of a lock cylinder, accessing that cylinder requires accessing the lock assembly.
With the door panel removed, attempt to lock and unlock the door. With a stick car door lock, you should be able to see the assembly attempting to move. Trace the movement and find what is causing the hang-up. From there, you can lubricate, reconnect, weld, etc., as needed.
If the car lock sticking is the trunk, car trunk lock repair follows a similar process. However, trunk locks are often more difficult to access. The labor is also more difficult due to the angle you have to work at to access an open car trunk.
Replacement
Though the repair process can involve replacing small parts, this section is going to focus on full replacement. This is the most extreme solution for a sticky car door lock, and should only be used when the problem with the lock is only going to get worse.
There are also issues where parts are not available for a partial replacement. For example, a worn cam on the back of the lock cylinder may be worn down. But if that cam is not a separate piece, you have to replace a car door lock cylinder rather than just the worn part.
One of the main problems with replacement is access to the parts and buying precisely what you need. If you are not going through a professional service for parts, it will be your responsibility to find the part that will properly replace the defective part.
When you handle the sticky car door locks, you had better use
car lockout kit
to help you deal with the problems well. We hope that this guidance will help you a lot in your daily life.