SIP22 Car Strong Force Power Key, Auto Picks, Locksmith Tools for Car

2 reviews
VOLUME:
Yellow
Blue
$ 17.99
SIP22 Car Strong Force Power Key is a destructive and consumables tool. Although this tool is made of special stainless steel, we cannot promise it can be used forever. It is only an emergency assistant tool for locksmith.

Used for Car Models
FIAT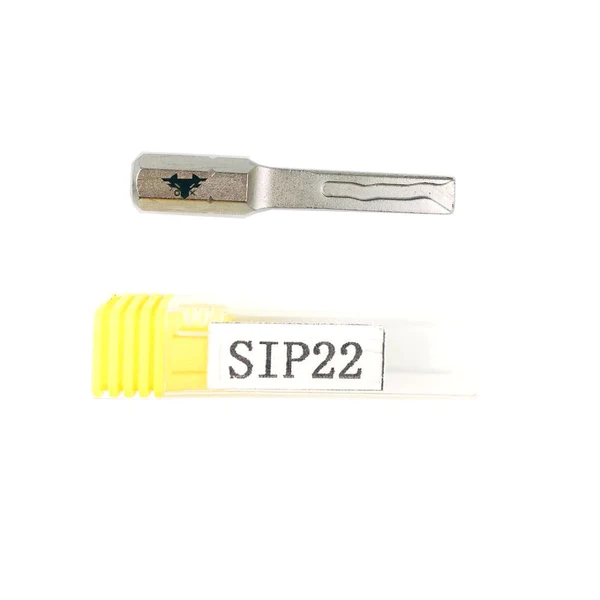 SIP22 Car Strong Force Power Key, Auto Pick
The SIP22 Car Strong Force Power Key is a specialized tool used by locksmiths to pick car locks that use the SIP22 keyway. This keyway is commonly found in Fiat, Alfa Romeo, Lancia, and other European car brands.
The SIP22 Auto Pick uses a strong force to turn the lock mechanism, allowing the locksmith to pick the lock quickly and easily. This tool is designed for use by professional auto locksmiths who have the necessary training and expertise to use it effectively and safely.
As with any locksmith tool, it is important to note that improper use can cause damage to the vehicle or injury to the operator. Therefore, it is recommended that only trained and experienced locksmiths use these tools.
THANKS FOR COMING TO Barhomevip
WRITE YOUR OWN REVIEW
YOU'RE REVIEWING: SIP22 Car Strong Force Power Key, Auto Picks, Locksmith Tools for Car
HOW DO YOU RATE THIS PRODUCT?
---
Kanyin

06 Mar 2023

Good to use

These car lock key tools have saved me time and money. Instead of calling a locksmith, I can now handle simple car lockouts on my own, thanks to this versatile set.

Surriya khan

17 Feb 2023

good power key tool

As a professional locksmith, I rely on the accuracy of my car lock key tool. This set has exceeded my expectations with its precision and ease of use.
You May Also Like KwikDecoder HU66 Automotive Lock Pick and Decoder Tool

9 Review(s) HU46 Car Strong Force Power Key, Auto Picks, Locksmith Tools for Car

1 Review(s)