Tubular Key Machine Cutter Tool, Locksmith Tool

2 reviews
VOLUME:
$ 63.00
Tubular Key Machine Cutter Tool is a compact, portable tubular key machine. It is factory preset to cut 7-pin standard, center sequence tubular keys by code.

Offset left and offset right sequence (including dead pin cuts) can be cut with one simple adjustment. It also cuts Greenwald style tubular keys. The tubular key blank is held firmly in place by the swing-away key holding fixture, that locks the depth adjustment knob at pre-selected depths. By turning the knob, the carbide cutter cuts brass and steel key blanks with ease. The Tubular Key Machine is so incredibly lightweight and compact that it can be carried in your pocket!​
Tubular Key Machine Cutter Tool, Locksmith Tool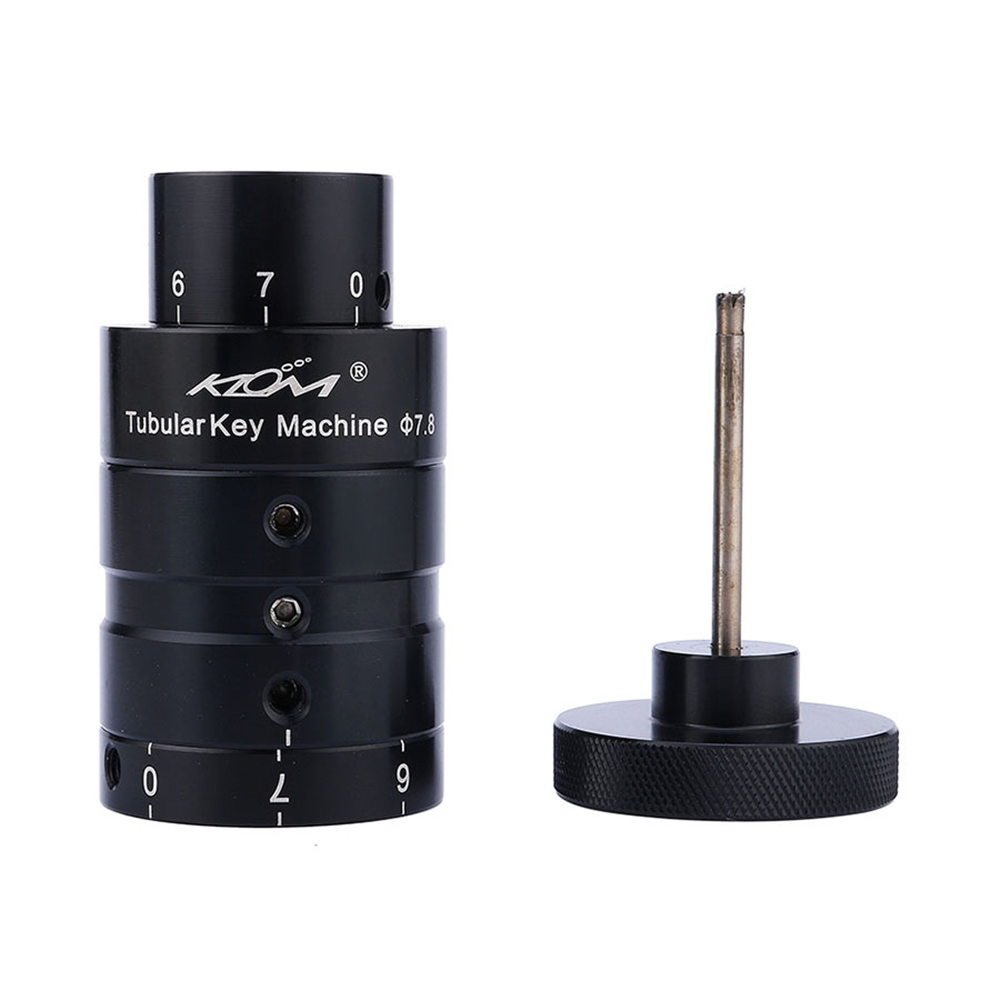 Specification:
1. Measurement of foot home with key measurement of the depth of the tank pit, and were recorded accordingly.
2. Insert the key with the key device body axis, and rotation at the trough positioning device with the 0 key.
3. First sub-degree scale knob engraved line at 0 degrees will be sub-knob with key inserted and the corresponding device key billet handle.
4. Copy cutting.
5. Will be to the degree of control knob (1) position.
6. By a record number indexing knob (1) corresponds to a scale that measured value (depth): 4 is the button depth control knob to position No. 4.
7. The cutting knife knob with key device inserted inside the body, one hand force to push the index knob inward, cutting the other hand knob clockwise to the direction of rotation of cutting (first slot) to limit the depth and will pulled out knives.
8. Rotary knob on the second sub-degree chutes, according to the same method of cutting, and so on, all seven slots after cutting, will be pulling out knob degrees, remove the key, that is the end of replication. In accordance with its teeth so fast without key key, no power.
9. Relaxation measured by measuring the mother key of the depth of the tank pit, and were recorded accordingly.
THANKS FOR COMING TO Barhomevip
WRITE YOUR OWN REVIEW
YOU'RE REVIEWING: Tubular Key Machine Cutter Tool, Locksmith Tool
HOW DO YOU RATE THIS PRODUCT?
---
John Istead

10 Nov 2022

nice tool

I select the 7.5mm tubular pick tool according to my lock. It is not hard to cut the keys with the help of guidance.

Wes Smith

18 Oct 2022

good product

I can use this tubular key cutter tool to cut the right tubular keys. Easy to operate this tool. High quality tool.