7.5MM Tubular Lock Pick Tool with 7 Pin Transparent Tubular Lock

8 reviews
$ 38.99
7.5MM Tubular Lock Pick: The tubular pick tool is just push the button and pump the barrel to reset the pick. This tubular lock pick set is a budget set for anyone who's interested in Lock Sport and Lock Picking. It's also a premium Lock pick set for locksmiths.

7 Pin Transparent Tubular Lock: This 7 Pin Tubular Practice Lock is made of visible transparent plastic, and was designed for training use to help locksmith beginners learn to open tubular locks by manipulation. This 7-pin tubular lock is configured with standard pins.


Package includes:
1× Tubular Lock Pick (7.5 mm)
1× Transparent Plum Lock (7 Pin)
7.5MM Tubular Lock Pick Set with 7 Pin Transparent Tubular Lock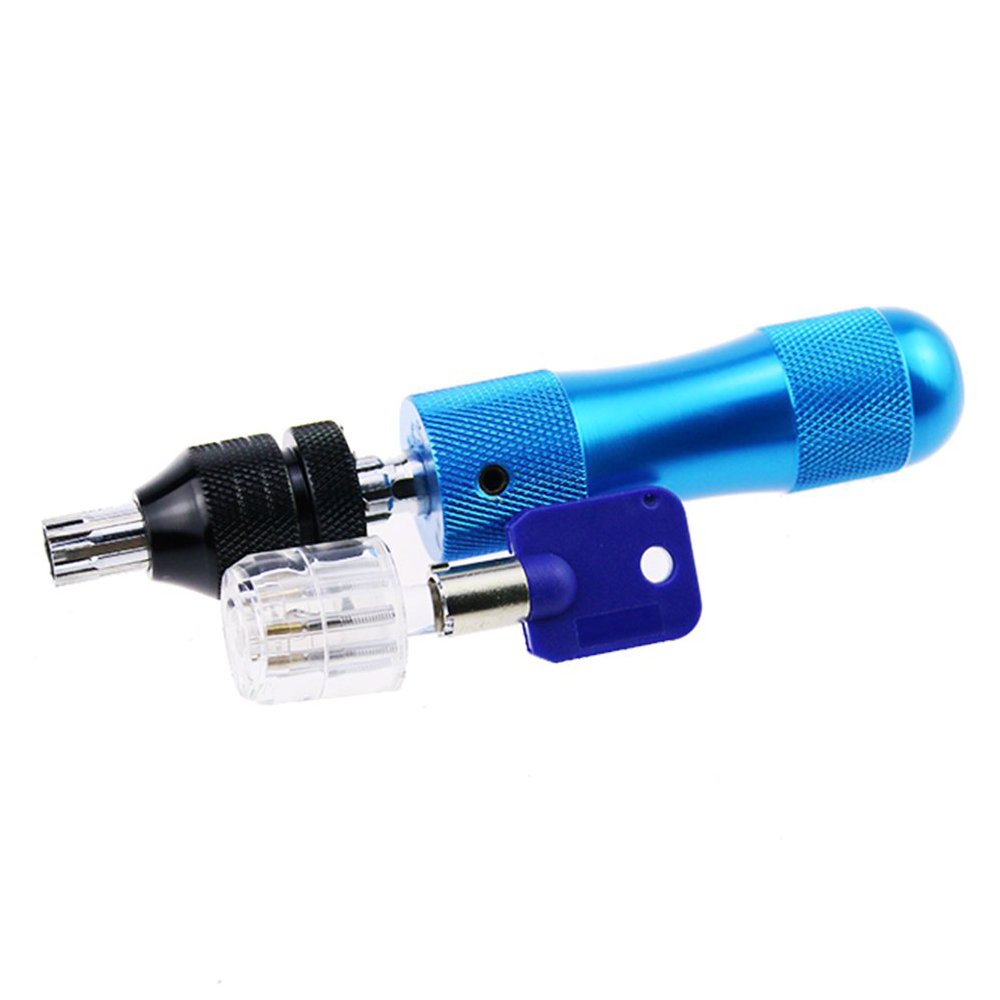 Features:
Quick Reset button
Aluminum handle
Stainless steel barrel
Spring steel feelers

7 Pin Tubular Lock Pick Set is a budget set for anyone who's interested in Lock Sport and Lock Picking. It's also a premium pick set for locksmiths. Quick Reset button for Tubular pick words on 7-pin locks including the small bore size.
The visible tubular lock pick is an ideal tool for learning, you can easily see-through the movement of the pins when you're picking a tubular lock.
THANKS FOR COMING TO Barhomevip
WRITE YOUR OWN REVIEW
YOU'RE REVIEWING: 7.5MM Tubular Lock Pick Tool with 7 Pin Transparent Tubular Lock
HOW DO YOU RATE THIS PRODUCT?
---
Paul W.

19 Jun 2023

good product

This 7.5MM tubular lock pick tool is a valuable addition to my lockpicking toolkit. It's durable and provides excellent feedback while picking.

Simseyuk

13 May 2023

nice tool

I highly recommend this tubular lock pick tool. The 7.5MM size is versatile, and the transparent lock is a valuable training tool for beginners.

marko

19 Apr 2023

good pick set

This tubular lock pick tool is fantastic! The 7.5MM size is perfect for most tubular locks, and the transparent lock provides a great learning experience.

Johnny

08 Mar 2023

useful tubular pick

This 7.5mm tubular lock pick is a good tool for picking tubular locks. The practice lock is also a good tool for me to learn how to pick it.

Tipu Sultan

10 Feb 2023

good tubular pick

This tubular lock pick is comfortable to hold and easy to use for picking tubular locks. Practice lock is a good tool as well.

Shaun Doncaster

09 Jan 2023

great value

I like this tubular pick tool. This tool with blue handle is easy to hold when I start pick tubular locks. Good pick tool.

WINNIE

17 Dec 2022

nice tubular lock pick set

I am attracted by the blue handle of this tubular lock pick tools. The handle is comfortable to hold when I am picking tubular locks. By the way, the practice tubular lock is good as well.

Billieanne

19 Nov 2022

value for money

This tubular lock pick is strong and stable to hold when picking tubular locks. Good tubular pick for me.