7.5MM Tubular Lock Pick Tool with 7 Pin Transparent Tubular Lock
$ 38.99
7.5MM Tubular Lock Pick: The tubular pick tool is just push the button and pump the barrel to reset the pick. This tubular lock pick set is a budget set for anyone who's interested in Lock Sport and Lock Picking. It's also a premium Lock pick set for locksmiths.

7 Pin Transparent Tubular Lock: This 7 Pin Tubular Practice Lock is made of visible transparent plastic, and was designed for training use to help locksmith beginners learn to open tubular locks by manipulation. This 7-pin tubular lock is configured with standard pins.


Package includes:
1× Tubular Lock Pick (7.5 mm)
1× Transparent Plum Lock (7 Pin)
7.5MM Tubular Lock Pick Set with 7 Pin Transparent Tubular Lock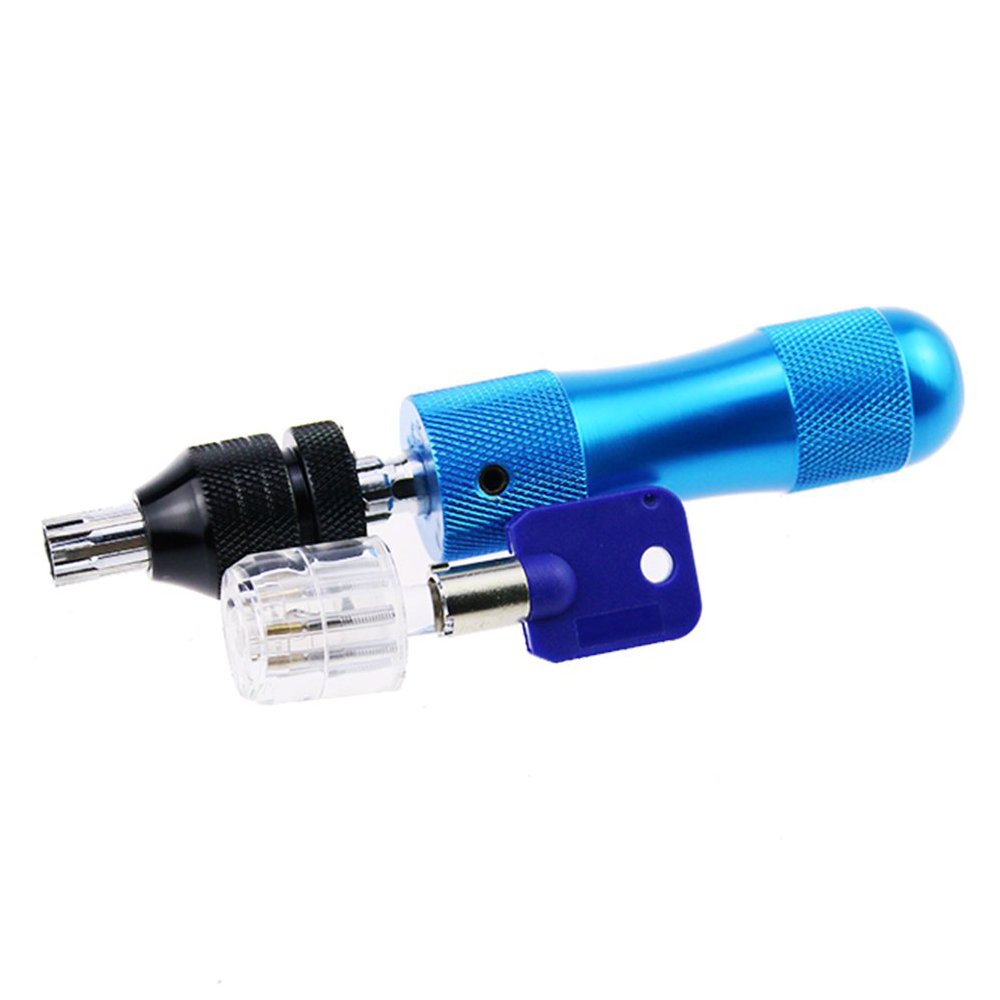 Features:
Quick Reset button
Aluminum handle
Stainless steel barrel
Spring steel feelers

7 Pin Tubular Lock Pick Set is a budget set for anyone who's interested in Lock Sport and Lock Picking. It's also a premium pick set for locksmiths. Quick Reset button for Tubular pick words on 7-pin locks including the small bore size.
The visible tubular lock pick is an ideal tool for learning, you can easily see-through the movement of the pins when you're picking a tubular lock.
THANKS FOR COMING TO Barhomevip
WRITE YOUR OWN REVIEW
YOU'RE REVIEWING: 7.5MM Tubular Lock Pick Tool with 7 Pin Transparent Tubular Lock
HOW DO YOU RATE THIS PRODUCT?
You May Also Like 10 Pieces Broken Key Extractor Set, Locksmith Tool Kit

1 Review(s)