10 Pieces Wafer Picks Lock Pick Set

1 reviews
$ 14.99
Wafer Picks is suitable for opening double sided wafer locks. Each pick has a special rake with comfortable handles, includes a double sided tension wrench. e.g filing cabinet, drawer & car locks.

Package Included:
10 Different Picks
1 Double Sided Tension Wrench
1 Portable Case
10 Pieces Wafer Picks Lock Pick Set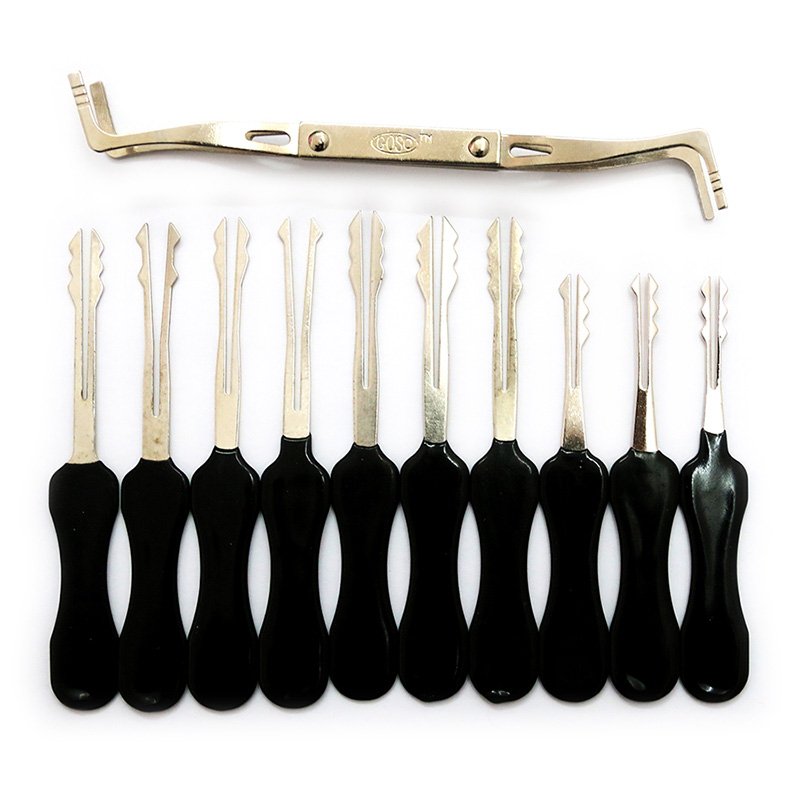 Wafer Picks is suitable for opening double sided wafer locks. Each pick has a special rake with comfortable handles, includes a double sided tension wrench. e.g filing cabinet, drawer & car locks.
Wafer picks is used as auto jiggler keys, and the set can be uses on:
Car door locks
Motorcycle locks
Filling cabinet locks
Padlocks
Drawer locks, and much more
THANKS FOR COMING TO Barhomevip
WRITE YOUR OWN REVIEW
YOU'RE REVIEWING: 10 Pieces Wafer Picks Lock Pick Set
HOW DO YOU RATE THIS PRODUCT?
---
Dale Fearnley

02 Nov 2022

good wafer pick tools

I can use these different wafer pick tools to pick various locks at home, as well as car locks. That's so great. So good pick tools.