11 Piece Bar Tools Bartender Kit With White Acrylic Stand

3 reviews
VOLUME:
25.3 oz (750ML)
23.7 oz (700ML)
18.6 oz (550ML)
11.8 oz (350ML)
23.7 oz (700ML) / 20.3 oz (600ML)(Boston)
$ 42.99
Package Includes: Every single mixology tool you need in one handy 11 piece Bar Tools Bartender Kit! Consists of 1 White Acrylic Stand,1 2 pourers,2 Bottle Stoppers, 1 Strainer, 1 Ice Tongs, 1 Double Jigger (1/2 oz & 1 oz), 1 Drinks Shaker(Select Available Shaker Volume: 25.3 oz /750ML, 23.7 oz/700ML, 18.6 oz/550ML, 11.8 oz/350ml), 1 Muddler, 1 Mixing Spoon.

Comprehensive Bartender Tools: It is a good choice for drinks lovers. It is Made of ss304 stainless steel, the charming smooth and polished mirrored cocktail shaker set makes professional bartending very easy. With all the essential bar accessories and leak-proof drink shaker, is a wonderful way to show your skills.

Stand for Display & Storage: The white acrylic stand is well designed, so that the bar tool set can avoid contact with the tabletop, making it cleaner. Not only that, this stand has been carefully designed to keep your drink utensils always in order and easy to access.

Creative Varieties of Drinks: You can create mixing drinks that made from a wide variety of liquors with this professional stainless steel bartender shaker, including Frozen Blue Margarita, Margarita, Tequila Sunrise, Pink Lady, Singapore Sling, Mojito, Martini, Whiskey, Scotch, Vodka, Gin, Rum, Sake and more.

Best Gift For Friends: The bar accessories are designed for beginners and experienced bartenders. You can give it as a perfect gift to your husband, boyfriend, and colleague at Christmas, birthday, wedding or housewarming, Parents, friends. Your recipient will be as excited as a kid in a candy store.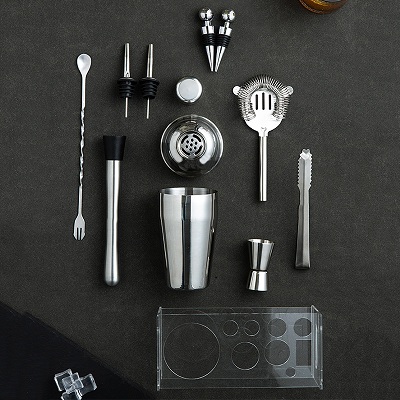 11 Piece Bar Tools Bartender Kit With White Acrylic Stand Includes:
1x White Acrylic Stand
1x Muddler
1x Drinks Shaker(Select Available Shaker Volume: 25.3 oz /750ML, 23.7 oz/700ML, 18.6 oz/550ML, 11.8 oz/350ml)
2x Pourers
1x Strainer
1x Mixing Spoon
2x Pourers
1x Double Jigger (1/2 oz & 1 oz)
1x Ice tongs
Why Do You Need 11 Piece Bar Tools Bartender Kit With White Acrylic Stand?
There's nothing better than having a cool drink after a busy day, and it's best if you make it yourself. Any mixologist knows that a superb drink requires more skill than just pouring spirit with soda into a shaker, you need get the full potential of flavors out of your drink.
This bartending set covers all the basic tools to whip up drinks for home or professional bartending. It's a valuable addition to any bar and makes mixing your drinks as easy as 1-2-3!
Barhomevip bar tools help you become your own bartender !
Barhomevip brings to you the ultimate professional bartender shaker set. The attractive gift packaging makes this bar shaker an ideal gift for Christmas parties, house parties and birthdays.
Go ahead, indulge in the best. It's all for your better life!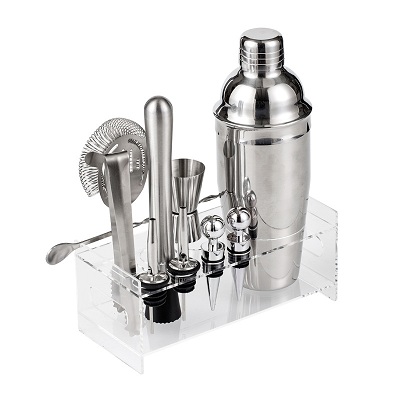 Show from Customer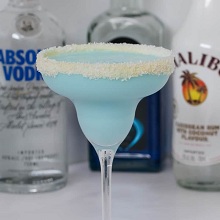 Number 1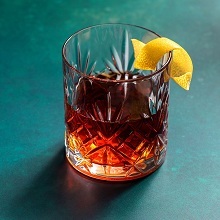 Number 2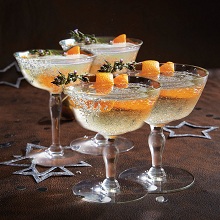 Number 3
Number 4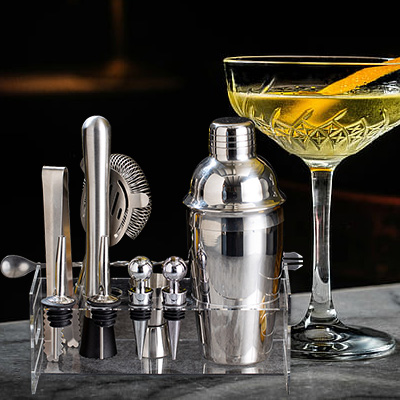 White Acrylic Storage Stand
This set of stand adopts removable design, which can more effectively clean all parts. All parts can be cleaned in the dishwasher without rust or corrosion. Keep you clean and shiny easily. It's also convenient to wash by hand. Just rinse with warm water and soap to make the product shine.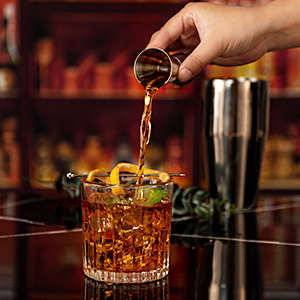 Double Sided Jigger
Calibrated marks include 15ml(1/2oz), 30ml(1oz).You'll have all of the measures you need for a world of classic and contemporary drinks.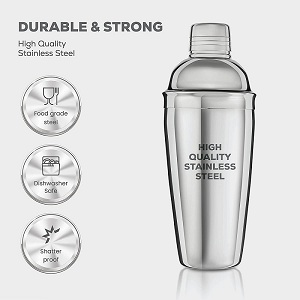 304 Stainless Steel & Stylish Appearance
All bartender kits are made of 304 stainless steel. Cocktail making safely & keep flavors, durable & rust-proof, not liquid leaking when shaking. Modern silver plating makes them have a great finish and stylish appearance, adds elegance to your home bar.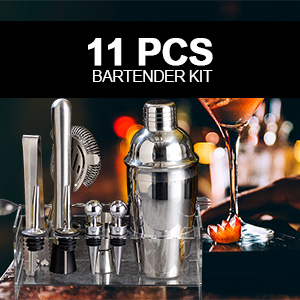 Nice Bar Kit Drink Shaker Tools
We strictly control the product quality and do the best after-sales service as a brand with own family factory.This is also the reason why our products are not expensive and are loved by many customers.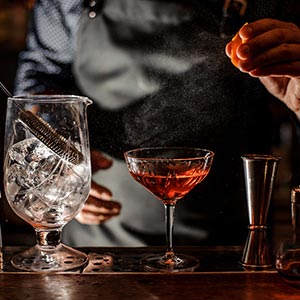 Making Your Great Mixing Drinks
This bar kit drink mixer set can help you to create a wide variety of drinks including Whiskey, Scotch, Vodka, Tequila, Gin, Rum, Brandy, Sake, milk tea, and ice coffee more. Just enjoy your experimenting with new drinks.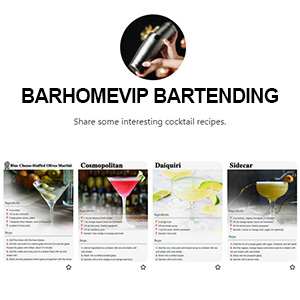 Barhomevip Unique Recipes
Get to the barhomevip website , and browse different cocktail recipes anytime, anywhere. We are here to share cocktail or mocktail recipes for various occasions.
If you are a bartender beginner, owning it, you can quickly learn to make your favorite mixed drinks!
If you are a professional bartender, owning it, you will make you more professional!
Designed for home bars and parties, it will definitely take any party to the next level.
Amateur or experienced Bartender - this cocktail set is perfect for you!
THANKS FOR COMING TO Barhomevip
WRITE YOUR OWN REVIEW
YOU'RE REVIEWING: 11 Piece Bar Tools Bartender Kit With White Acrylic Stand
HOW DO YOU RATE THIS PRODUCT?
---
Jennifer Christ

09 Aug 2022

Great gift

This was a great gift for my husband. Everything he needed was right at his fingertips

Debbie

02 Aug 2022

Absolutely Love it

This is the nicest shaker set I have ever owned. The color is stunning and the accessories amazing. Love the stand with all the spaces for all the accessories. Definitely can recommend this shaker set!!

John Melrose

01 Jul 2022

Lovely cocktails set!

This was a present and the recipient was delighted with it. It looked good assembled out of the box. It came in a plain white box with no picture on it so I took it out of the box and set it up then wrapped it in tissue and cellophane. It then looked like a lovely gift.
You May Also Like 9 Piece Bartender Kit Bar Tool Shaker Set

3 Review(s)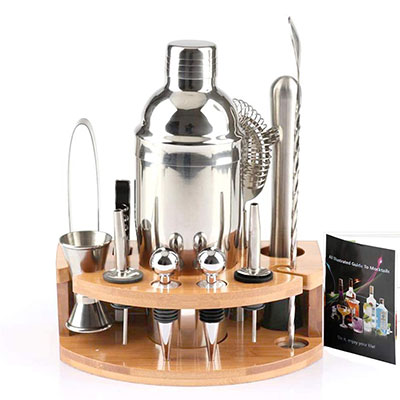 12 Piece Bartender Kit Drinks Bar Shaker Set With Semicircular Bamboo Stand

6 Review(s)