27 Pieces Lock Picking Kit Includes 3 Transparent Practice Locks and 5 Pieces Credit Card Lock Pick Set, Lockpicking Tools for Beginners and Professional Locksmiths

51 reviews
$ 24.99
Professional Kit: This lock kit contains everything you need to become a professional locksmith, including 12 Lock Picks, 3 Transparent Practice Locks with Keys, 5 Tension Wrenches, 5 Pieces Credit Card Lock Pick Set, 1 Black Leather Bag and 1 User Guide.

Transparent Lock Design: Know exactly what your are doing during lock picking with the transparent padlock. See clearly how the mechanism works. It gives you indications for the techniques required for lock picking. Great for beginners and to learn lock picking!

High-quality & Safe: All picks are made of smooth and high quality stainless steel for a long time using, which will perfectly protect your finger from scratched. The handle is made of soft plastic which will let you feel comfort when you hold the tool.

Flexible Application: Different lock picking tools are enough to try different types of locks. Such as bicycle locks, houses, living room and room doors, padlocks, file cabinets and drawer locks.

Credit Card Lock Pick Set: This ultra-lightweight credit card lock picking set holds the 5 most important lock picking tools at an arm's reach. Formed of sturdy and anti-rust stainless steel which has smooth working condition for repetitive practice. It discreetly fits in your wallet or pocket, so you can carry it anywhere!
27 Piece Lock Picking Set for Beginners and Professional Locksmiths Training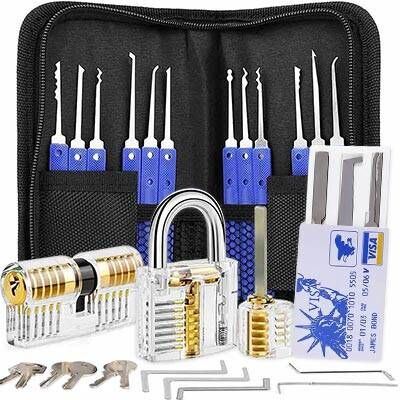 Multifunctional Lock Pick Set
: The 27-Piece Lock Pick Set is perfect for new beginners, locksmiths, and amateurs.This multifunctional set can improve your hands-on ability on Lockpicking.
This 27 pieces lock pick set contains different accessories for beginners or locksmiths. Lockpicking beginners can use it to learn how to pick with transparent lock. Locksmiths can select the right picks to pick related locks and finish their lockpicking job quickly.
The 27-Piece Lock Pick Set includes everything you need for Lock Pick Training:
17 Pieces Lock Pick Set, including 12 Lock Pick Tools and 5 Tension Wrenches
3 Transparent Training Locks with Keys
5 Pieces Credit Card Lock Pick Set
1 Leather Bag for Carrying
1 User Manual of the Lock Set
How Lock Pick Tools Work in 27 Pieces Lock Picking Set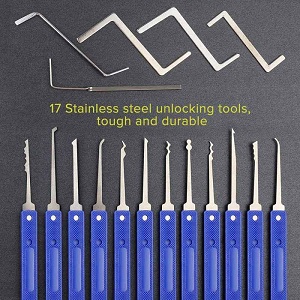 A Pick for Every Lock
This lock picking set includes every pick you could ever ask for. With all this wide variety, you'll be ready for any lock that comes your way.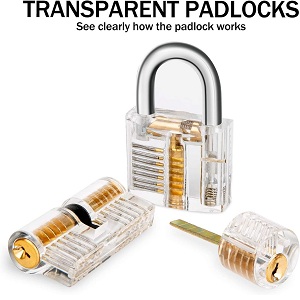 Learn to Use Transparent Locks
Understanding how locks work is essential before picking one. "Peek" inside the lock mechanism and see how everything works with our transparent padlock. It won't be long before you feel that incredible satisfaction as you pop it open before your eyes!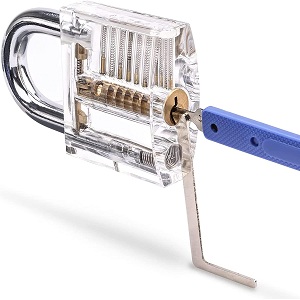 Use the Right Tool for Lockpicking
The Key to Lockpicking is using the right tool at first. You can try to experiment different tools in the lock pick set and familiar with the function of each tool. Then, you will be good at lockpicking through repeated practice.
Credit Card Lock Pick Set
Portable Credit Card Designed Case: This well-designed credit card case is compact and small size, which is easy to carry and use. Although it includes five different pick tools, it is so lightweight in your pocket.

5 Stainless Steel Lock Pick Tools: They are Small Half Diamond Pick, Short Hook Pick, Snake Rake Pick, Single Sided Pick, Flat Tension Tool. All of them are made of rugged stainless steel with smooth working conditions for repeatable practice.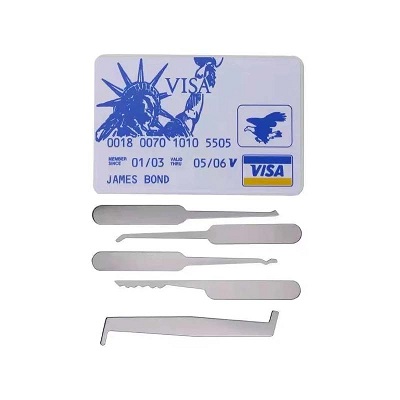 4 Training Levels - Progress from Level 1 to Level 4 with Transparent Practice Locks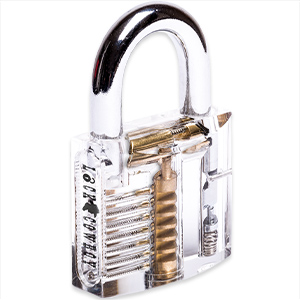 Level 1: Padlock
If you're a beginner, this transparent padlock is the best place to start. Designed specifically to help you understand how locks work, it will cut your training time in half!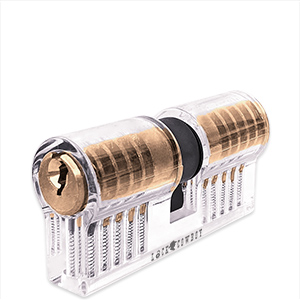 Level 2-3: Double-Sided Lock
The 2-in-1 door lock offers a double challenge. One side is harder than the other. With a similar design to most door locks, you'll no longer need a locksmith in case of emergency!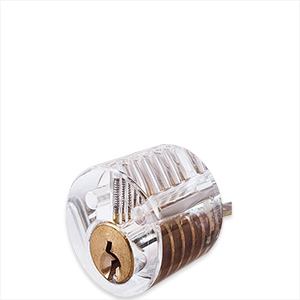 Level 4: Rim Cylinder Lock
Advance your lockpicking skills by practising on different types of locks. Most challenging of the 3, the rim cylinder lock will test your abilities. Open it and earn the right to call yourself a pro!

THANKS FOR COMING TO Barhomevip
WRITE YOUR OWN REVIEW
YOU'RE REVIEWING: 27 Pieces Lock Picking Kit Includes 3 Transparent Practice Locks and 5 Pieces Credit Card Lock Pick Set, Lockpicking Tools for Beginners and Professional Locksmiths
HOW DO YOU RATE THIS PRODUCT?
---
COLIN JAMES

20 Sep 2023

Precise lock picks

The 27 pieces lock picking kit is perfect for beginners. The transparent practice locks make it easy to grasp lock mechanisms, and the tools are beginner-friendly. It's a kit that encourages learning.

Josephine Mc Connellogue

15 Sep 2023

Versatile lock picks

I can't get enough of the 27 pieces lock picking kit. The transparent practice locks are genius for visualizing how locks work, and the tools provide an exciting challenge. A well-rounded kit for aspiring locksmiths.

Lynn J Hampton

09 Sep 2023

Efficient lock picks

The 27 pieces lock picking kit is a gem for lock enthusiasts. The transparent practice locks add a practical dimension to the learning process, and the tools are versatile. A recommended kit for anyone curious about lockpicking.

Nic Hanssen

02 Sep 2023

Durable lock picks

As a locksmith, the 27 pieces lock picking kit is an essential toolkit. The transparent practice locks are useful for demonstrations, and the lock picking tools are effective. An excellent set for both learning and professional use.

Wheeler

23 Aug 2023

Reliable lock pick set

Genius addition with the practice locks, perfect for beginners.

Jessica Christey

16 Aug 2023

great fun

The 27 pieces lock picking kit is a comprehensive package. The transparent practice locks are a game-changer in learning lock mechanics, and the tools are efficient. It's an enjoyable and educational set.

Pradeep Wankhede

10 Aug 2023

useful lock pick set

I'm impressed with the value of the 27 pieces lock picking kit. The transparent practice locks are an excellent learning tool, and the lock picking tools are well-crafted. A solid kit for beginners.

Mary

04 Aug 2023

value for money

Fantastic starter set, love the transparent practice locks.

Lynne Schofield

26 Jul 2023

good gift

The 27 pieces lock picking kit with 3 transparent practice locks is a fantastic starter set. The practice locks help me understand the mechanics better, and the variety of tools is great for building skills.

Charlie A

21 Jul 2023

Easy to use

This lock picking set with 17 pieces and transparent practice locks has surpassed my expectations. The picks are well-crafted and provide great control. The transparent locks have helped me gain a better understanding of lock picking principles.
You May Also Like 14 Pieces Dimple Lock Pick Set, Locksmith Opener Tools

2 Review(s) 10 Pieces Wave Lock Pick Rake Set, Locksmith Pick Tools

6 Review(s)