17 Pieces Lock Picking Set with 3 Transparent Practice Locks, Tools for Beginner and Locksmith Training

5 reviews
$ 21.99
Professional Kit: This lock kit contains everything you need to become a professional locksmith, including 12 Lock Picks, 3 transparent practice locks with Keys, 5 tension wrenches and 1 User guide.

Transparent Lock Design: Know exactly what your are doing during lock picking with the transparent padlock. See clearly how the mechanism works. It gives you indications for the techniques required for lock picking. Great for beginners and to learn lock picking!

High-quality & Safe: All picks are made of smooth and high quality stainless steel for a long time using, which will perfectly protect your finger from scratched. The handle is made of soft plastic which will let you feel comfort when you hold the tool.

Flexible Application: Different lock picking tools are enough to try different types of locks. Such as bicycle locks, houses, living room and room doors, padlocks, file cabinets and drawer locks.
17 Piece Lock Picking Set for Beginner and Locksmith Training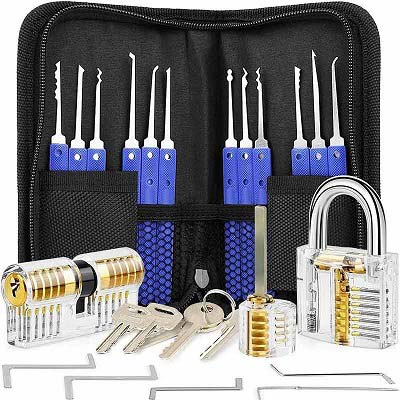 Multifunctional Lock Pick Set
: The 17-Piece Lock Pick Set perfect for new beginner, locksmith, amateur.This multifunctional set can improve your hands-on ability on Lockpicking.
This 17-Piece Lock Pick Set includes everything you need for Lock Pick Training:
17 Pieces Lock Pick Set, including 12 Lock Pick Tools and 5 Torque Wrench
3 Transparent Training Locks with Keys
1 Leather Bag for Carrying
1 User Manual of the Lock Set
How Lock Pick Tools Work in 17 Pieces Lock Picking Set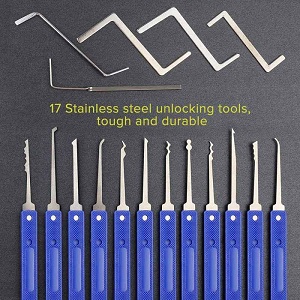 A Pick for Every Lock
This lock picking set includes every pick you could ever ask for. With all this wide variety, you'll be ready for any lock that comes your way.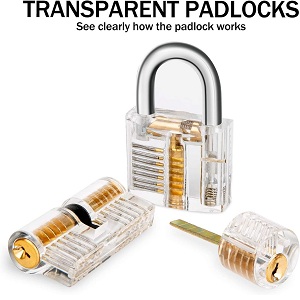 Learn to Use Transparent Locks
Understanding how locks work is essential before picking one. "Peek" inside the lock mechanism and see how everything works with our transparent padlock. It won't be long before you feel that incredible satisfaction as you pop it open before your eyes!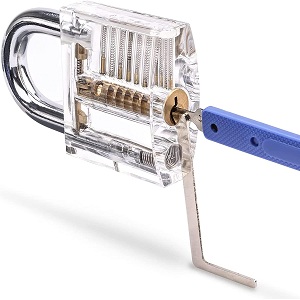 Use the Right Tool for Lockpicking
The Key to Lockpicking is using the right tool at first. You can try to experiment different tools in the lock pick set and familiar with the function of each tool. Then, you will be good at lockpicking through repeated practice.
4 Training Levels - Progress from Level 1 to Level 4 with Transparent Practice Locks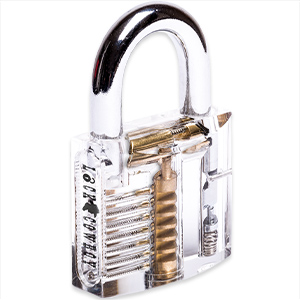 Level 1: Padlock
If you're a beginner, this transparent padlock is the best place to start. Designed specifically to help you understand how locks work, it will cut your training time in half!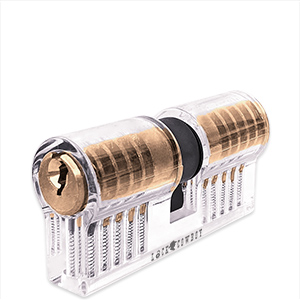 Level 2-3: Double-Sided Lock
The 2-in-1 door lock offers a double challenge. One side is harder than the other. With a similar design to most door locks, you'll no longer need a locksmith in case of emergency!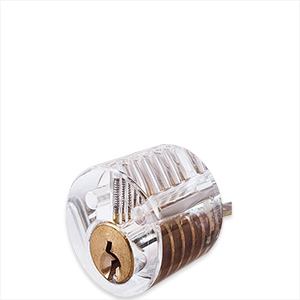 Level 4: Rim Cylinder Lock
Advance your lockpicking skills by practising on different types of locks. Most challenging of the 3, the rim cylinder lock will test your abilities. Open it and earn the right to call yourself a pro!

THANKS FOR COMING TO Barhomevip
WRITE YOUR OWN REVIEW
YOU'RE REVIEWING: 17 Pieces Lock Picking Set with 3 Transparent Practice Locks, Tools for Beginner and Locksmith Training
HOW DO YOU RATE THIS PRODUCT?
---
Abimanyu Barathan

26 Oct 2022

good quality of tools

These lock picks are all so nice. And they are easy to use. The portable bag can hold all pick tools. That's so great for me. I can use them to pick these practice locks.

Jack leech

17 Sep 2022

useful lock pick set at home

I get this lock pick set and put them in my home. After learning to pick the transparent locks, I can use different tools to pick various locks.

Lindsay Taylor

18 Aug 2022

Compact and durable lock pick set

Great picks for starting with lockpicking. I have enjoyed so far learning how to pick locks. After getting the training lock set, I would recommend this product highly to my friends.

Damon Heath

20 Jul 2022

Really fun but super easy

It's really fun but the locks that come with it are super easy to unlock, you're better off having actual locks around to practice with.

The tool kit that comes with it is brilliant though, works with all lock types.

Dylan

10 Jul 2022

Good beginner learning set

It comes with detailed instructions and good locks, very simple though, easy to learn and the grips are very light plastic but work better than some others. Comes with lots of tension wrenches which is ideal for picklocking, especially with some other sets coming with only one or two, but this is good for the price i suppose.
You May Also Like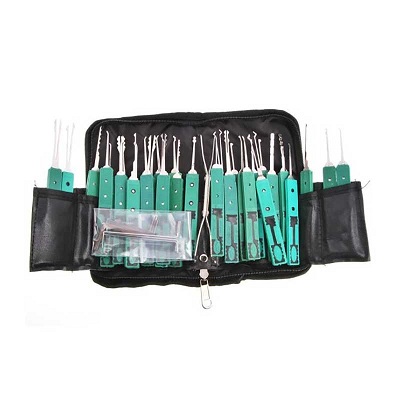 32 Pieces Lock Pick Set, Locksmith Tools for Training Practice

1 Review(s)