6 Pieces Hook Lock Pick Set, Locksmith Lockpick Tools
$ 25.99
6 Pieces Hook Lock Pick Set includes 6 different single hooks of different angel for your needs, from car locks to doors. It is a premium hook and pick set for beginners or pro locksmiths.

Package Includes:
6 Single hooks
2 Tension wrench
1 Premium leather bag
6 Pieces Hook Lock Pick Set, Locksmith Lockpick Tools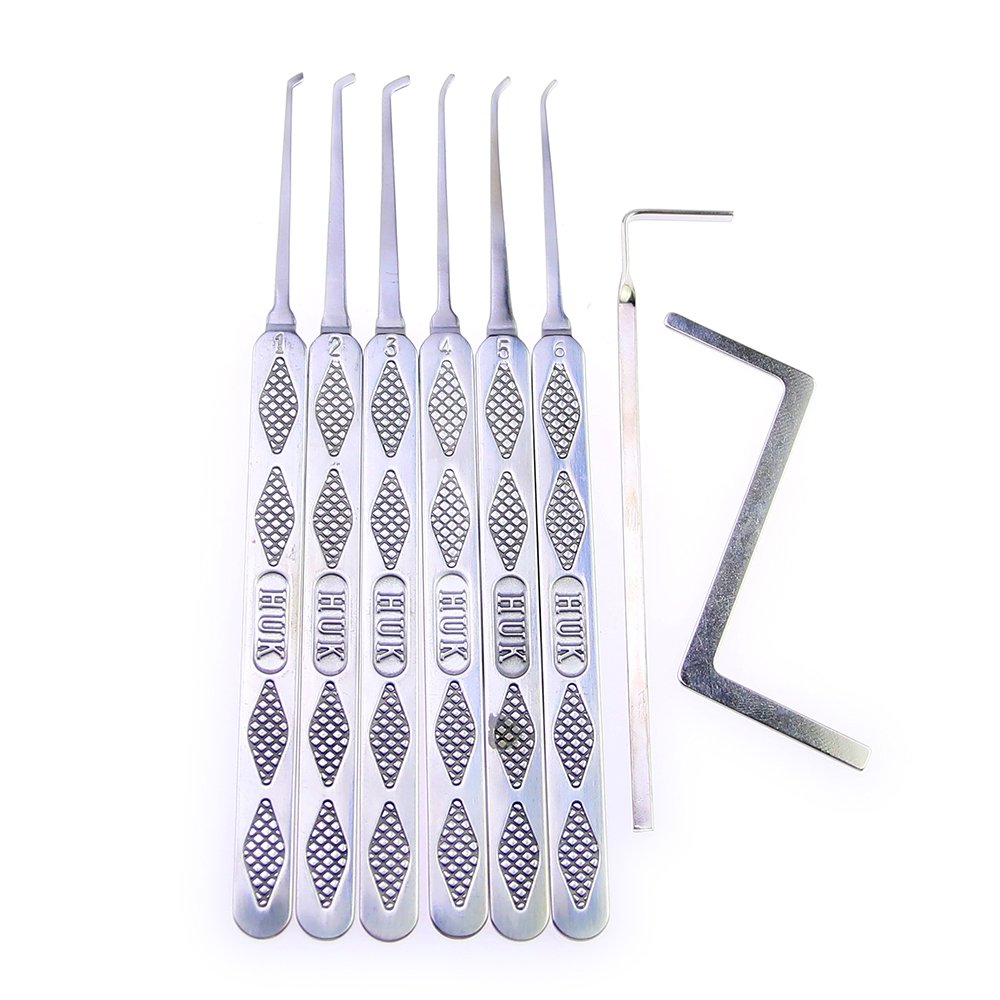 6 Pieces Hook Lock Pick Set is a premium hook and pick set for professional locksmiths or beginners.
It consists of 6 different single hooks of different angel for your different needs, from car locks to doors.
Made by stainless steel, this pick set is of premium quality and it's very durable, add it to you locksmith tools collection now!
THANKS FOR COMING TO Barhomevip
WRITE YOUR OWN REVIEW
YOU'RE REVIEWING: 6 Pieces Hook Lock Pick Set, Locksmith Lockpick Tools
HOW DO YOU RATE THIS PRODUCT?
You May Also Like 10 Pieces Dimple Lock Pick Set with Colorful Handle

1 Review(s)