Portable Credit Card Lock Pick Set, 5 Pieces Lock Training Set Locksmith Tools

5 reviews
$ 2.99
Credit Card Lock Pick Set: Our lightweight credit card lock pick set with 5 most important lock picking tools to fits in your wallet or pocket to carry along.

High-quality Stainless Steel Picks: These picks are made of precision, smooth stainless steel, strong enough to open the lock.

This fantastic credit lock set includes 5 different styles of lock picking tools that can be used to open many different locks. With the help of the locksmith tool kit, you can easily master and improve your lock picking skills.
Description of 5 Pieces Credit Card Lock Pick Set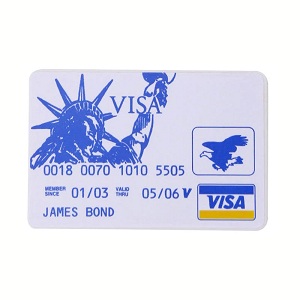 Portable Credit Card Designed Case
This well-designed credit card case is compact and small size, which is easy to carry and use. Although it includes five different pick tools, it is so lightweight in your pocket.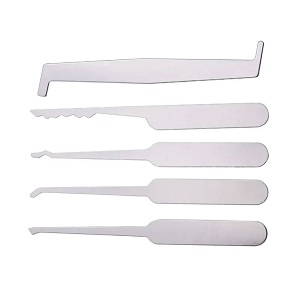 5 Stainless Steel Lock Pick Tools
They are Small Half Diamond Pick, Short Hook Pick, Snake Rake Pick, Single Sided Pick, Flat Tension Tool. All of them are made of rugged stainless steel with smooth working conditions for repeatable practice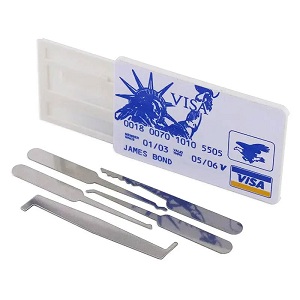 Good Gift to Your Children or Friends
It can also be a smart toy that allows children to develop their intelligence and enhance their hand-eye coordination. For friends who like to locksmith amateurs, this is a great product.
THANKS FOR COMING TO Barhomevip
WRITE YOUR OWN REVIEW
YOU'RE REVIEWING: Portable Credit Card Lock Pick Set, 5 Pieces Lock Training Set Locksmith Tools
HOW DO YOU RATE THIS PRODUCT?
---
Stephen Cornish

14 Nov 2022

good credit card tool set

The lock picking credit card tool set is pretty neat and the tools are surprisingly strong and well made. I'll certainly carry in my wallet and it has encouraged me to start learning how to pick!

Dapos

18 Oct 2022

good portable pick kit

I really like the design of portable card with lock pick tools. It can be carried in my bag, and I can pick the tools directly.

Rebecca Hanson

26 Sep 2022

good portable pick set

nice design of portable card with lock pick tools. I can put it in my pocket. When I need pick locks, I just take them from my pocket easily.

Huw Skerratt

16 Aug 2022

Easy to carry in wallet

I am very much a beginner and have a couple sets of lock picks. However this credit card lock pick kit is very much just a novelty item for me. I hope I can use it to improve my lock picking skills.

Joanne matthews

20 Jul 2022

Good for Beginners

As a portable lock pick credit card kit, you can carry this in your wallet (Going equipped). And it is also a good little starter kit and can easily open padlocks.
You May Also Like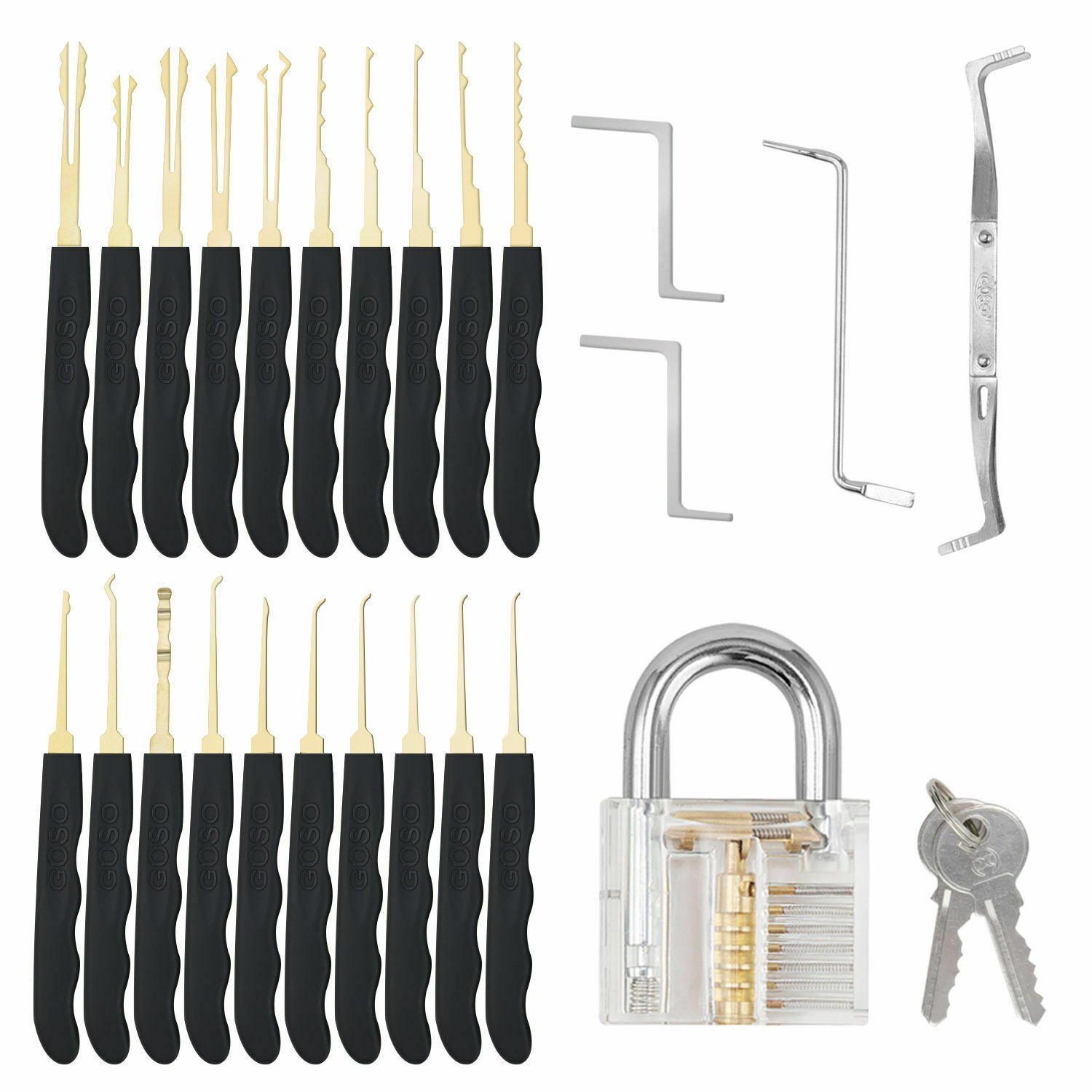 24 Pieces Lock Pick Set with Transparent Practice Padlock

1 Review(s)