Portable Credit Card Lock Pick Set, 5 Pieces Lock Training Set Locksmith Tools

27 reviews
$ 2.99
Credit Card Lock Pick Set: Our lightweight credit card lock pick set with 5 most important lock picking tools to fits in your wallet or pocket to carry along.

High-quality Stainless Steel Picks: These picks are made of precision, smooth stainless steel, strong enough to open the lock.

This fantastic credit lock set includes 5 different styles of lock picking tools that can be used to open many different locks. With the help of the locksmith tool kit, you can easily master and improve your lock picking skills.
Description of 5 Pieces Credit Card Lock Pick Set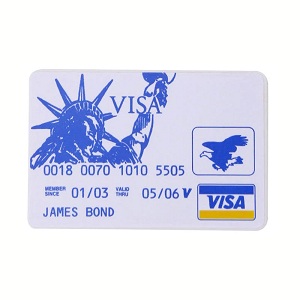 Portable Credit Card Designed Case
This well-designed credit card case is compact and small size, which is easy to carry and use. Although it includes five different pick tools, it is so lightweight in your pocket.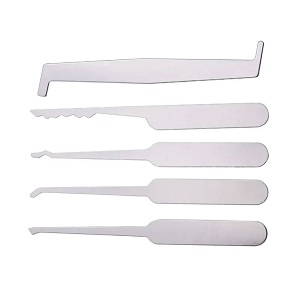 5 Stainless Steel Lock Pick Tools
They are Small Half Diamond Pick, Short Hook Pick, Snake Rake Pick, Single Sided Pick, Flat Tension Tool. All of them are made of rugged stainless steel with smooth working conditions for repeatable practice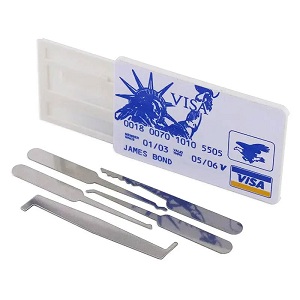 Good Gift to Your Children or Friends
It can also be a smart toy that allows children to develop their intelligence and enhance their hand-eye coordination. For friends who like to locksmith amateurs, this is a great product.
THANKS FOR COMING TO Barhomevip
WRITE YOUR OWN REVIEW
YOU'RE REVIEWING: Portable Credit Card Lock Pick Set, 5 Pieces Lock Training Set Locksmith Tools
HOW DO YOU RATE THIS PRODUCT?
---
Nadia G.

23 May 2023

nice product

I appreciate the convenience of having a lockpicking tool always at my fingertips, and this set delivers just that.

Silvye

18 May 2023

useful lock pick set

If you're into lockpicking or need a reliable tool for emergency situations, this set is a must-have.

Welsh Womble

13 May 2023

good lock pick set

The tension wrench works perfectly and makes it easy to open locks of various sizes and types.

Tanca

04 May 2023

good lock picks

The picks are made of sturdy material and can withstand repeated use without bending or breaking.

JGumbo

25 Apr 2023

value for money

I've been a hobbyist lockpicker for a few years now, and I was excited to try out the portable credit card lock pick set. I have to say, I'm impressed. The picks are well-made and work seamlessly with the tension wrench. The size and design of the set are perfect for carrying in a wallet or pocket. I would highly recommend this set to anyone looking for a reliable and portable lockpicking tool.

Vick

20 Apr 2023

good lock pick set

This set is perfect for beginners or anyone looking for an easy-to-use and portable lockpicking tool.

lizzygee

12 Apr 2023

good lock pick set

The size and design of the set are perfect for discreet and easy carrying in a wallet or pocket.

lorraine blyth

05 Apr 2023

good product

Great little tool for those who need a quick and reliable solution to unlocking a locked door.

Ross

25 Mar 2023

For Novice

This Item is fine for a child or novice who would have an interest, It even says JAMES BOND on the case a fun thing.

Dave Vause

14 Mar 2023

Did the job

Excellent learning tools. I was able to pick all the locks within an hour. Then I tried picking my own front door locks. It's scary how easy picking locks is.
You May Also Like Auto Lock Scope and Pick Set, Locksmith Lockpick Tool

1 Review(s) 3 Pieces Cross Lock Picks Set, Designed For 4-way Cross Locks

5 Review(s)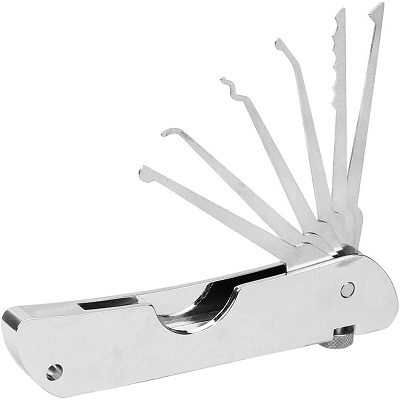 Jackknife Pocket Lock Pick Set, Portable Folding Lockpick Tool

18 Review(s)