Stainless Steel Spoon Straw, 7 inch Bar Spoon Handle with Straw
VOLUME:
Heart Shape Spoon
Round Shape Spoon
$ 4.99
Multi-function: This is a dual-purpose metal spoon. It is an ice tea spoon, a stirring spoon, and can also be used as a straw; The spoon is multi-purpose. It is a good choice when you have drinks.

High-quality Material: This bar spoon straw is made of high-quality stainless steel, and it is easy to clean.

Reusable Spoon Straw: Compared with plastic straws, stainless steel spoon straws can be applied multiple times, which can avoid wasting, eco-friendly.

Convenient to Use: This stainless spoon straw is approx. 7 inch long, portable to carry when you travel, have a date, etc. And you can enjoy your pleasant tea time with your friends.
The long-handled straw with spoon can be used as both a spoon and a straw, with a dual-purpose design for a wide range of uses. The metal spoon straw looks equally beautiful in cocktails or smoothies, adding fun to any party, perfect for family gatherings, cocktail parties and birthday parties.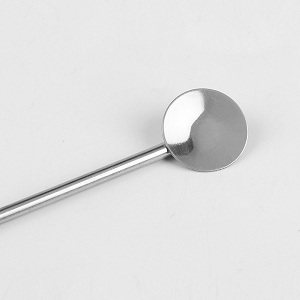 Round Shape Spoon
Easy to scoop fruits or ices from the bottom of drinks.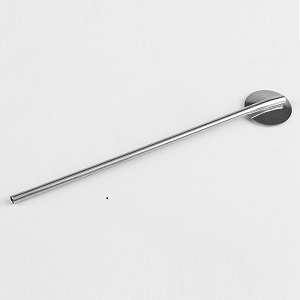 Long Straw Handle
Long straw handle can be used to suck the delicious mixed drinks in the glass.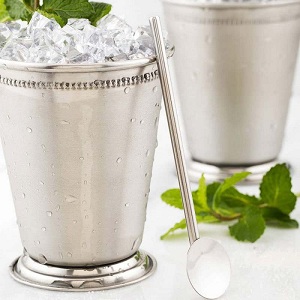 Nice Bar Tool
The stainless steel straw features a unique built-in spoon straw design which allows you to easily stir and sip cocktails - while spinning and crushing ice!
THANKS FOR COMING TO Barhomevip
WRITE YOUR OWN REVIEW
YOU'RE REVIEWING: Stainless Steel Spoon Straw, 7 inch Bar Spoon Handle with Straw
HOW DO YOU RATE THIS PRODUCT?
You May Also Like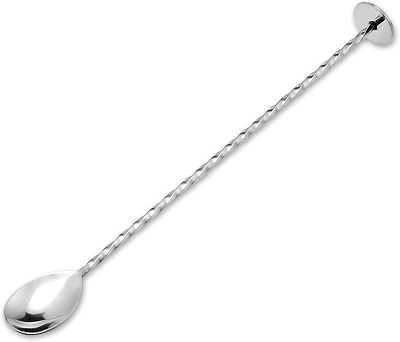 Bar Mixing Spoon, Stainless Steel Bar Long Spoon with Spiral Pattern

1 Review(s)