Straight Shank Plug Spinner Set

1 reviews
$ 24.99
Just like the pen style plug spinner, this pocket sized lock plug spinner is used after successful picking the lock.

The Plug Spinner is tightened according to the necessary rotation direction of the cylinder lock and after the release the cylinder plug spins so fast that the pins do not drop back into the pin's drill holes to block.

Package includes:
1 x Advanced Plug Spinner
4 x Spinner Blades
Straight Shank Plug Spinner Set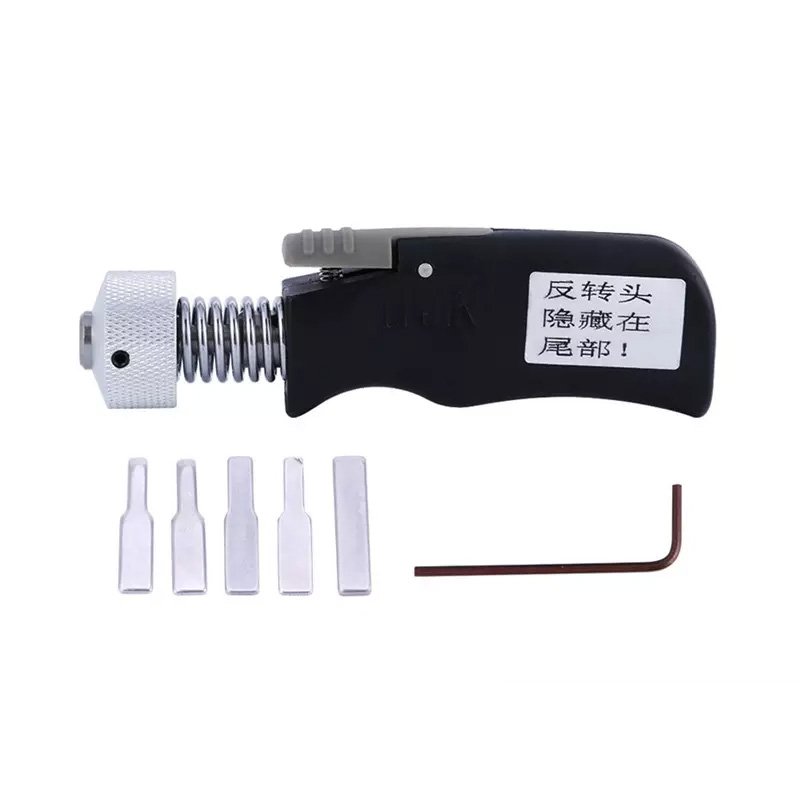 The Plug Spinner is tightened according to the necessary rotation direction of the cylinder lock and after the release the cylinder plug spins so fast that the pins do not drop back into the pin's drill holes to block.
The Plug Spinner comes with: Plug Spinner Case 4 Flip Heads.
The turning tool sets contain handy, time-saving tools designed to increase technician productivity. Ideal for Locksmiths.
These Tools are made from durable, long-lasting materials to last Job after Job.
This tool can be used for cars,when your lock cannot recovery as it should be. This tool can be a great help, you could turn it back easily.
THANKS FOR COMING TO Barhomevip
WRITE YOUR OWN REVIEW
YOU'RE REVIEWING: Straight Shank Plug Spinner Set
HOW DO YOU RATE THIS PRODUCT?
---
Vecto

06 Jan 2023

good lock plug spinner set

The shank plug spinner set is made of good materials. Different kinds of blades can be used to pick various locks. That's good for me.