Wine Aerator Pourer - Premium Aerating Pourer and Decanter Spout (Black)
$ 19.99
Aerate Your Wine to Perfection Instantly - Our Wine Aerator Pourer has a large aerating chamber and air intake system that utilizes the Bernoulli Effect to infuse your wine with the OPTIMAL amount of oxygen. Double the value of your bottle by simply pouring yourself a glass!

Keep Your Tablecloth Safe from Wine Stains - The rubber stopper is tapered and ribbed to create a leak-free seal for wine bottles of all sizes and the acrylic pour spout is notched and ergonomically slanted for easy drip-less pouring. The aerator can be disassembled and run under water for effortless cleaning.

Elegantly Designed and Made with Quality Materials - Our Aerating Pourer is manufactured with high quality materials. Its elegant design will add a level of refinement to your wine drinking experience and is the perfect gift for wine lovers.

Often Mimicked, Never Duplicated - Find out why more than half a million customers worldwide love their Aerator Pourer! There are many copies of the Patented Aerator Pourer out there, but none can hold a candle to the ORIGINAL when it comes to quality and functionality.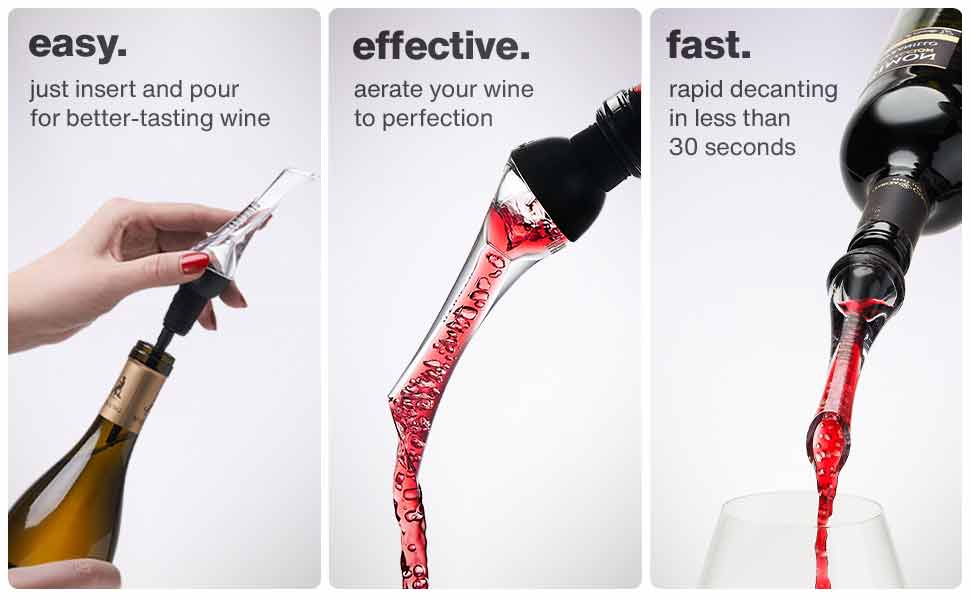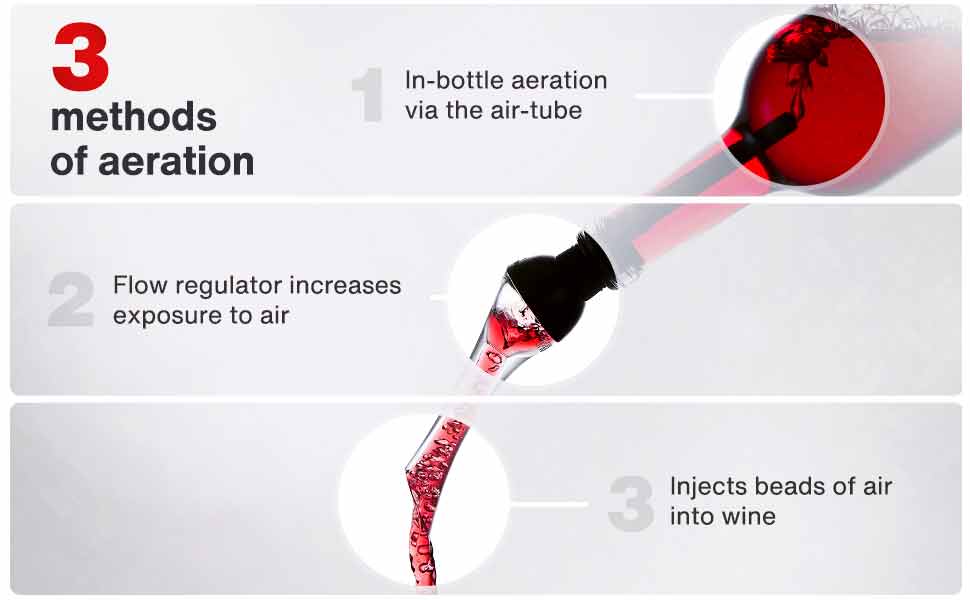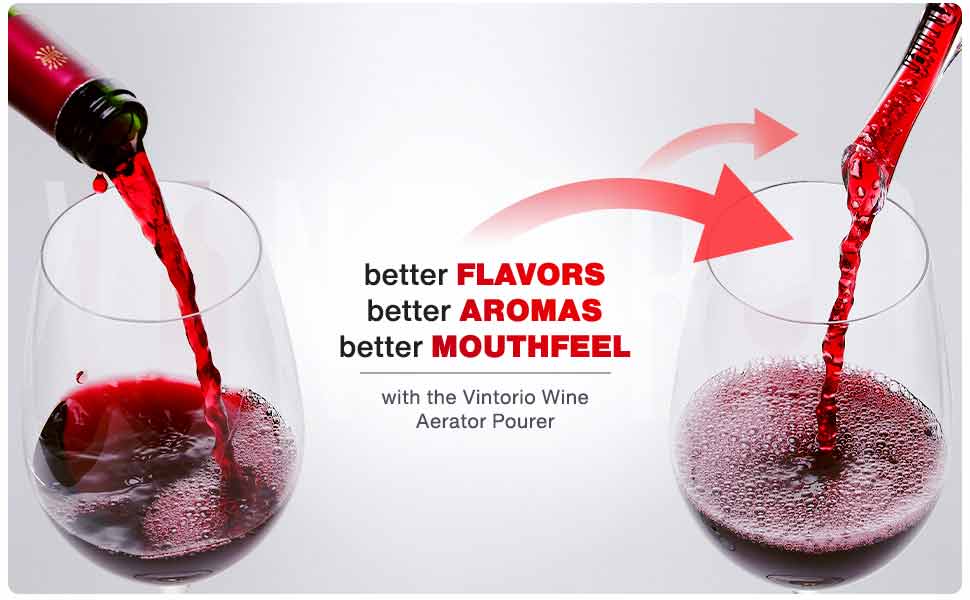 THANKS FOR COMING TO Barhomevip
WRITE YOUR OWN REVIEW
YOU'RE REVIEWING: Wine Aerator Pourer - Premium Aerating Pourer and Decanter Spout (Black)
HOW DO YOU RATE THIS PRODUCT?
You May Also Like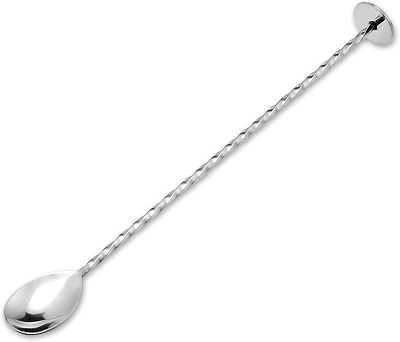 Bar Mixing Spoon, Stainless Steel Bar Long Spoon with Spiral Pattern

1 Review(s)