2-Piece Boston Shaker, Glass Cup and Stainless Steel Shaker Cup For Bartending
VOLUME:
23.7 oz(700ML) / 13.5 oz(400ML)

20.3 oz(600ML) / 11.2 oz(330ML)
$ 13.99
2-Piece Boston Shaker Set: This Boston drink shaker set (Select Volume: 1 stainless steel 23.7 oz (700ML) shaker cup /13.5 oz (400ML) glass cup, 1 stainless steel 20.3 oz (600ML) shaker cup /11.2 oz (330ML) glass cup). Perfect for stirring martinis or shaking up a margarita.

High Quality Materials: This shaker set is made from high-quality stainless steel and sturdy, clear glass. The Stainless Steel and glass construction makes this Boston shaker perfect for high volume usage, whether it is at the bar or at home.

Professional Grade Bar Tools: Level up your home bar with the bar tools preferred by professional mixologists. Many drinks are better stirred, which prevents dilution, and a Boston shaker is easier to use and clean if you're bartending for a crowd.

Home Bar Essentials: This Boston shaker set will help you replicate complex drinks or invent your own concoctions; either way, you'll serve drinks with perfect ratios. Don't forget garnish! Makes a great gift for bartenders and drink lovers.
This special Boston Shaker is a staple for your bar. The two-piece stainless steel cup and durable glass cup come together for a classic look to enjoy bartending. Just fill, shake, and pour! It is as easy as that!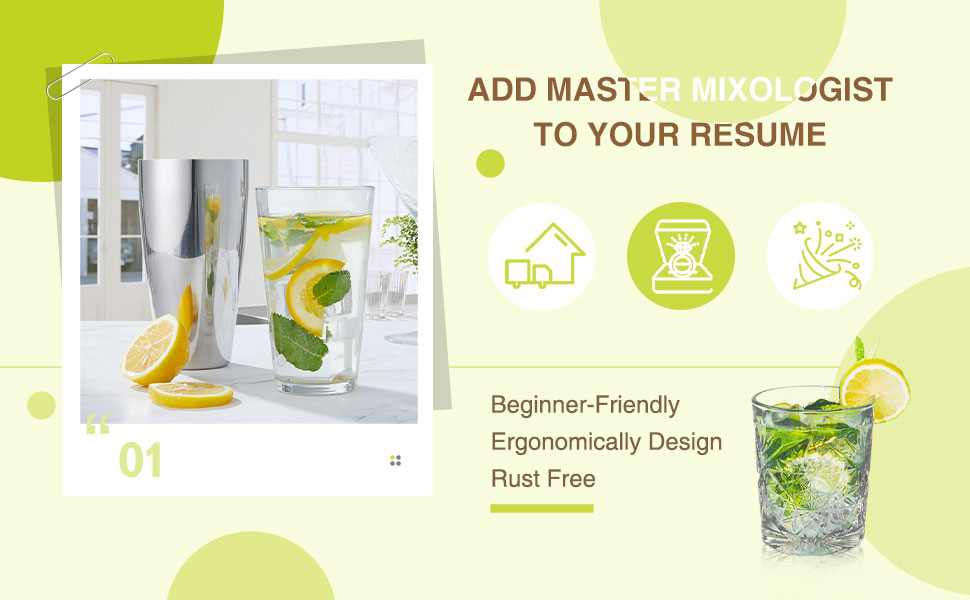 Features of 2-Piece Boston Shaker Set (Stainless Steel Shaker Cup/ Glass Cup)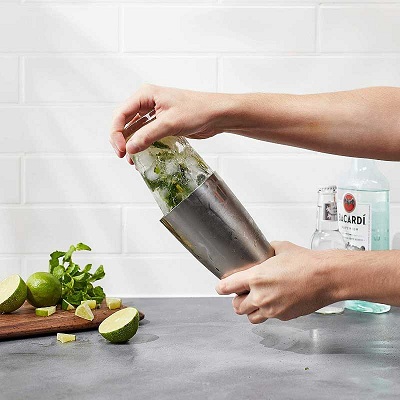 1. Unique Design: Two cups made from different materials make this boston shaker unique.
2. Best Material: 304 Stainless steel and strong, durable glass.
3. Easy to Clean: Two Cups are all dishwasher safe and easy to wash after used.
4. Obvious to See the Mixing Drinks: You can see the mixing drinks clearly throught the clear glass cup.
5. Creative Boston Shaker For Bartender: Allow bartenders to perform more ambitious flair drinks mixing.
THANKS FOR COMING TO Barhomevip
WRITE YOUR OWN REVIEW
YOU'RE REVIEWING: 2-Piece Boston Shaker, Glass Cup and Stainless Steel Shaker Cup For Bartending
HOW DO YOU RATE THIS PRODUCT?