6 Pieces Lishi Residential Pick and Decoder Tools Set, KW1, KW5, SC1, SC4, BE2-6, BE2-7

2 reviews
$ 279.99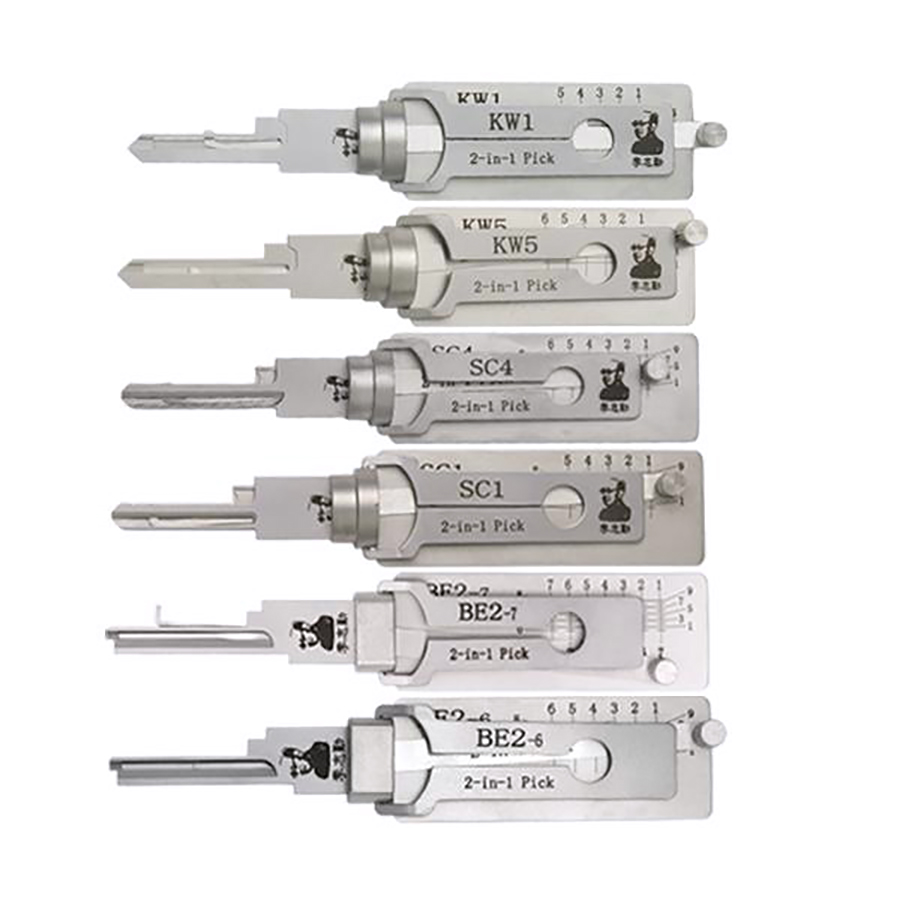 6 Pieces Lishi Residential Pick and Decoder Tools Set, KW1, KW5, SC1, SC4, BE2-6, BE2-7
This set includes the following tools:
THANKS FOR COMING TO Barhomevip
WRITE YOUR OWN REVIEW
YOU'RE REVIEWING: 6 Pieces Lishi Residential Pick and Decoder Tools Set, KW1, KW5, SC1, SC4, BE2-6, BE2-7
HOW DO YOU RATE THIS PRODUCT?
---
Judy Burgess

04 May 2023

good products

With the Lishi lock pick set, I've been able to improve my lock picking skills significantly. The tools are precise, and they offer great control during the picking process.

Lori McDonald

20 Apr 2023

good lishi picks set

The Lishi lock pick set is a professional-grade toolset. It's well-crafted and provides excellent feedback, making it easier to pick locks accurately.
You May Also Like Lishi SC1 SC4 KW1 KW5 CY24 HU66 Pick And Decoder Tools Set, Auto Locksmith Tool

6 Review(s)