Bar Strainer High Density Spring Mirrored Stainless Steel Drink Strainer
$ 10.99
Stainless Steel Finish: Custom-created by a career bartender, this strainer has everything a bartender needs to make perfectly strained drinks, every time. This bar strainer is made of stainless steel 304 and has an ergonomic design for comfort and speed.

Durable: This Hawthorne stainless steel strainer that will last a lifetime! Made from polished food-grade SS304, it features a high-density spring & are guaranteed to never rust, break or bend.

Ergonomic Shape and Design: This versatile Hawthorne bar strainer is lightweight and has a patented cut-away design that reduces abrasion against the side of your hand. The finger grip on the cocktail strainer stainless steel is also closer to the spring to reduce cramping or fatigue.

Make Various Drinks: This stainless strainer fits most cocktail shakers and mixing glasses. It's especially helpful when straining shaken cocktails or drinks made with muddled fruit and herbs.
The Hawthorne strainer is suitable for making the Mint Julep, Old Fashioned, Manhattan, Arnold Palmer, Martini, and craft drinks, like Watermelon Mojito, The Cuke, and more.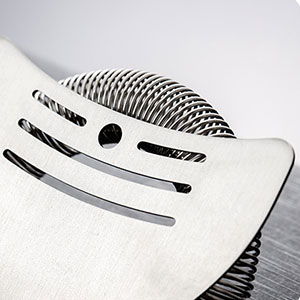 Easy to Use
Our strainers offer greater grip and control when pouring drinks. Suit for a Boston Shaker or Classic drink shaker.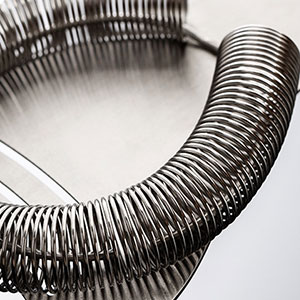 High Density Coiled Spring
High Density coiled spring fits snug in shaker and holds back ice allowing only liquid to pass so you can get a clean, crowd-pleasing pour.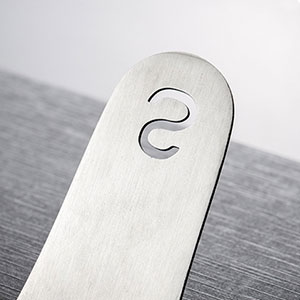 Unique Handle Design
This unique handle design which makes this cocktail strainer different among bartender accessories. You just need to hold the handle, which is very convenient and saves a lot of time and effort.
THANKS FOR COMING TO Barhomevip
WRITE YOUR OWN REVIEW
YOU'RE REVIEWING: Bar Strainer High Density Spring Mirrored Stainless Steel Drink Strainer
HOW DO YOU RATE THIS PRODUCT?