Two-Prong Strainer Stainless Steel Drink Strainer Bar Accessory
$ 10.99
High Quality Stainless Steel: The bar strainer is made of durable stainless steel to prevent corrosion or rust. Not be bend or break and dishwasher safe which making them ideal for home or professional bars.

Unique Design: This strainer features 2 prongs for stability , ensuring picture perfect drinks every time. Tight coiled springs fits snug in shaker and holds back ice allowing only liquid to pass so you can get a clean, crowd-pleasing pour .

Good Handle: Easy to pour and handle. Reduce hand stress and give a comfortable ice straining experience.

Application: Standard-sized drinks strainer fits in most drink shakers, mixing glasses and pint glasses.
Barhomevip drink strainer is perfect for your home bar, commercial bar and restaurant, or a nice gift for the drink lover or bartender!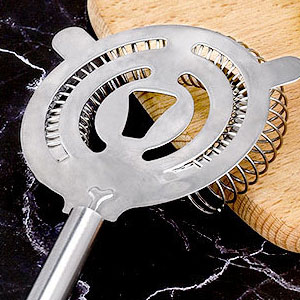 Raised Lips
The raised lip on the filter prevents liquid from dripping from the sides of the glasses, thereby forcing the liquid to filter through the spring.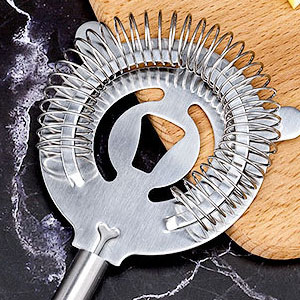 Two Prongs and Tight Spring
Creates a fine strainer and keeps fruit pulp and ice shards from making their way into your final drink.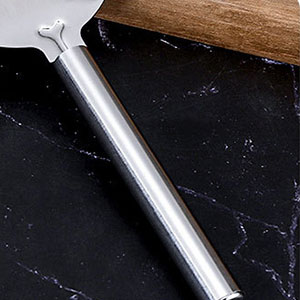 Handle Design
The shapely handle was designed with bartending ergonomics in mind, makes handling the strainer easy while you serve drinks.
THANKS FOR COMING TO Barhomevip
WRITE YOUR OWN REVIEW
YOU'RE REVIEWING: Two-Prong Strainer Stainless Steel Drink Strainer Bar Accessory
HOW DO YOU RATE THIS PRODUCT?