Drink Smoker Kit, Old Fashioned Chimney Drink Smoker
$ 29.99
Complete Cocktail Smoker Kit: This cocktail smoker kit includes 1 Cocktail Smoker, 1 Cleaning Brush, 1 Mesh Filter, 1 Box of Mixed Wood Chips. Cocktail Kit will bring you a brand new food experience.

Perfect Kit for Any Drink: This unique at home smoker kit works perfectly with any cocktails, whiskey, or bourbon. It is your one stop shop for an old fashioned style smoking glass.

Smoke Drinks Like A Pro: Not a bartender? The simple yet elegant design of smoker kit offers anyone the chance to be a professional bartender and wow your friends at your home bar! Perfect for parties, Our mixed wood chips provide a soothing aroma and a perfect accent to any drink.

Not Just A Cocktail Smoker: Cold smoke anything you can think of, cocktails, spirits, meats, cheese, coffee, and even ice-cream! This user-friendly at home cold smoker is perfect for a variety of foods and drinks.
Everything you need to create a smoky atmosphere is a Barhomevip drink smoker and your favorite whiskey or cocktail. Our drink smoker is suitable for all drinks.
Why Do You Need Old Fashioned Drink Smoker?
1. This cocktail smoker will bring you a different experience for your mixology bartender, and your cocktails. Burning with any culinary/kitchen torch, this drink smoker infuser kit allows you to fully encase your cocktail in a smokey.
2. This drink smoker kit is 100% made of natural oak wood and the smoking wood chips are made of natural fruitwood, it can be burned 100%. The cocktail chimney smoker kit comes with a wooden lid, you can try it boldly and adjust the smoke-flavored whiskey.
3. This portable whiskey infusion kit can work perfectly with any cocktails, whiskey, or bourbon. It can result in smokey cocktails in only a few seconds.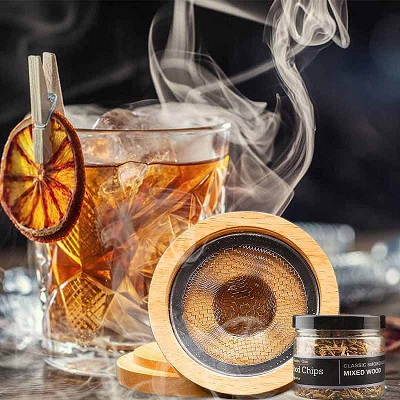 How to Use the Old Fashioned Smoker Kit at Home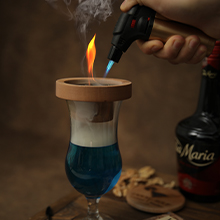 Place the Smoker Kit on the Glass
Pour the drink into the glass and place the cocktail smoker on the glass. Lift the torch and choose the wood chips and put it in the chips burning zone.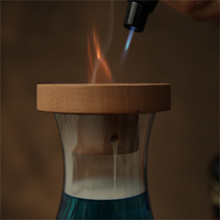 Ignite the Wood Chips
Light the wood chips with any fire gun or lighter. Watch the flavored smoke flow into your cocktail.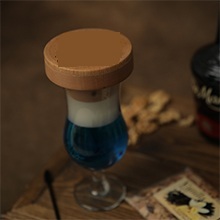 Cover the Smoker Lid
Close the lid and wait for about 30 seconds. Doing this will allow the smoke to penetrate deep into your cocktail and give it a special flavor.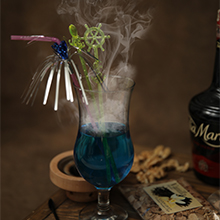 Enjoy Your Smoked Drinks
Lift the Cocktail Smoker out of the glass and ready. You can decorate your cocktail and present it to your friends or loved ones.
THANKS FOR COMING TO Barhomevip
WRITE YOUR OWN REVIEW
YOU'RE REVIEWING: Drink Smoker Kit, Old Fashioned Chimney Drink Smoker
HOW DO YOU RATE THIS PRODUCT?