Portable Smoke Infuser, Handheld Cold Smoking Infuser for Meat Cheese Salmon
$ 38.99
Complete Portable Smoking Infuser Kit: This Smoking Infuser Kit includes 1 Smoking Infuser, 1 Flexible Hose, 1 Cleaning Brush, 2 Filter grid, 1 Small Screwdriver, 1 User Manual, 1 Bag of Wood Chips. Flexible hose and specially designed nozzle make this Smoking Infuser a versatile all-purpose Food Smoker.

Professional Quality Construction: Our portable smoke infuser is made of high quality food grade material aluminum alloy and silicon. Specially designed chamber for moderate smoking of wood chips.

Elegant Simple: This handheld Smoke Infuser is designed to be the perfect size. Safe to use and easy to operate. Just ignite the sawdust and it delivers a massive amount of smoke within minutes that is easily absorbed into food and beverages, creating a tender smoky flavor quickly. Add natural cool smoke and aroma to your food without altering its texture or temperature. Food smoking are perfect for your indoor and outdoor gatherings.

Wide Range of Applications: The Smoke Infuser is suitable for meat, food, beverages, barbecue, salmon, pasta, whiskey, cocktails, cheese, popcorn, desserts, vegetables, etc. Perfect for your home kitchen, bar, party, restaurant or outdoor use like BBQ, picnic, hiking, fishing etc. A delicious smoky gadget for yourself or a smoker, the perfect assistant for a chef or bartender!
Why Choose Barhomevip Handheld Smoking Infuser?
1: Our portable smoking Infuser is a beautiful perfect alternatives tools for BBQ Stoves and other big or heavy smoking tools, lightweight & convenient!
2: Adding smoky flavor and aroma to your food or drinks easily, quickly, away from strong fire burning and smokey, much natural and healthier!
3: Keeping you house and kitchen away from high temperature and smoker all around, much cleaner!
4: You can enjoy the smoky flavor at any time and anywhere you like, indoor or outdoor both possible.

This smoking Infuser is the perfect companion to both your creativity and presentation skills in the kitchen or home bar. Infuse your food with classic aromas like hickory or applewood or with creative flavors like teas, spices or dried flowers Or how about an Applewood smoked Bloody Mary?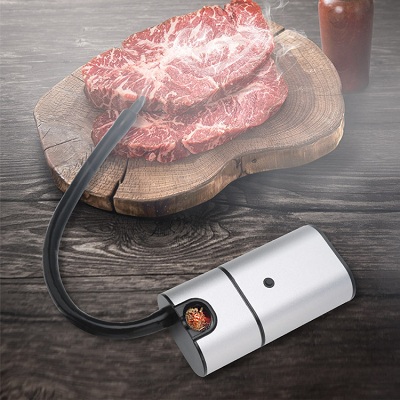 Explore More Delicious Recipes by Smoking Infuser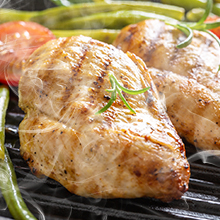 Smoked Chicken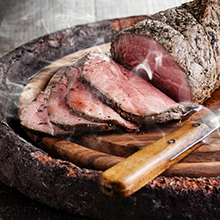 Smoked Steak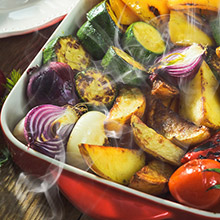 Smoked Vegetables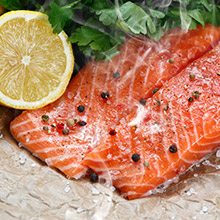 Smoked Salmon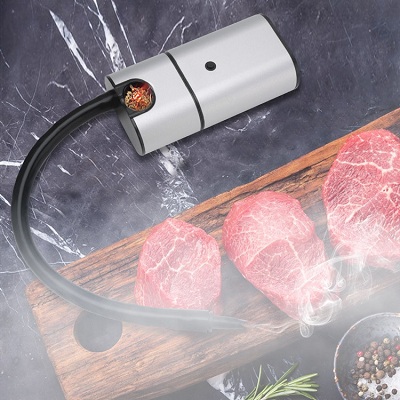 Warm Tips for Using Smoking Infuser at Home or Bar
1. It is easy to clean with a cloth or water, but a dishwasher is not recommended.
2. Please clean up in time after use. If it is not cleaned up in time, there will be more and more fumes, which will cause the motor to get stuck and stop working.
3. The smoking Infuser powered by 2 pieces of AA batteries, not included in package.
4. Clean the ash and the oil generated after each use with the cleaning brush or dish soap. Replace the mesh when the mesh is blocked or perforated.
THANKS FOR COMING TO Barhomevip
WRITE YOUR OWN REVIEW
YOU'RE REVIEWING: Portable Smoke Infuser, Handheld Cold Smoking Infuser for Meat Cheese Salmon
HOW DO YOU RATE THIS PRODUCT?