Gun Style Plug Spinner Set, Locksmith Lockpick Tools
$ 43.99
The gun style plug spinner includes four spinner blades fabricated from the finest materials. It's sleek, black and compact enough to fit in your toolkit. Simply grasp the handle and pull the lever back to activate the coil-spring-powered plug spinner.



The gun style plug spinner is equipped with three different shapes and dimensions gun muzzles.

This gun has driving elasticity and rapid start can be used to reverse Pin Tumbler Locks- Cross Locks and Auto Locks freely.

The magnetic gun head can firmly and quickly change three gun muzzles.

The gun's spring can do both observe and reserved eddy balanced.

Package includes:
1 x Advanced Plug Spinner
4 x Spinner Blades
Gun Style Plug Spinner Set, Locksmith Lockpick Tools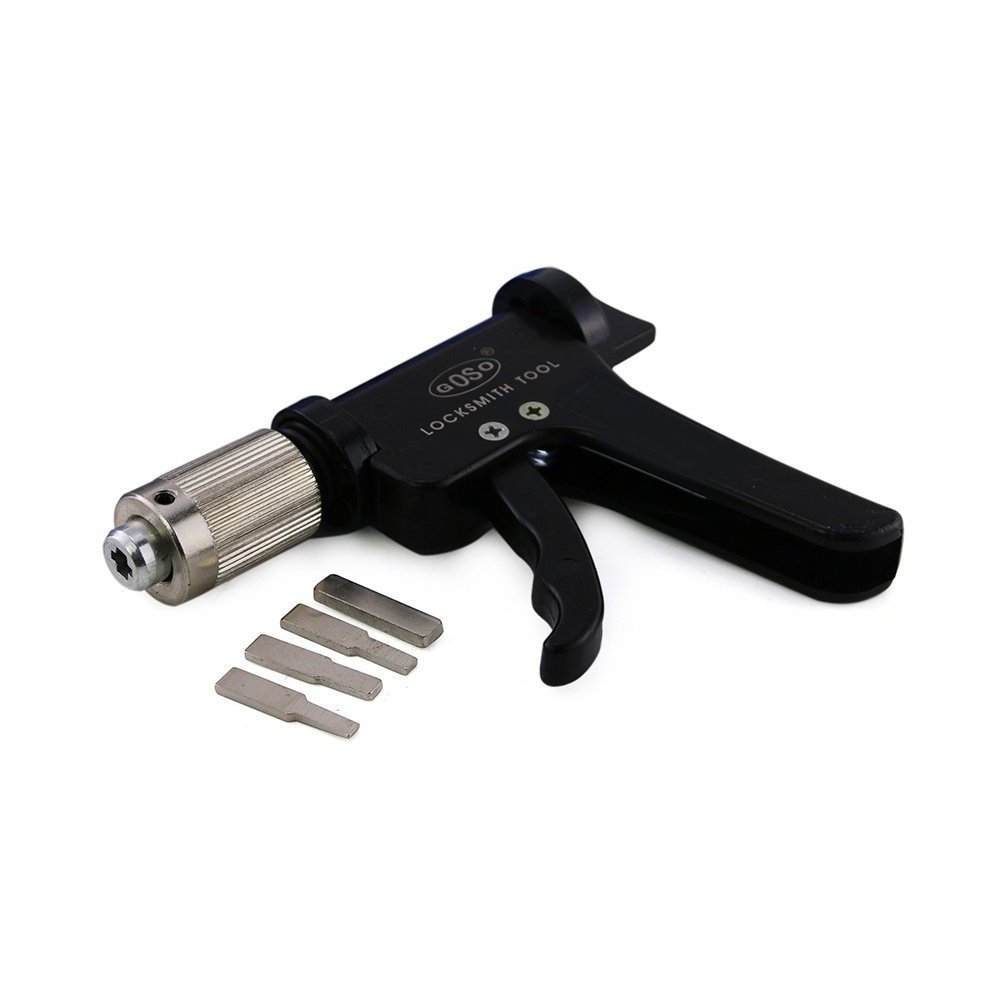 The lock picking plug spinner comes in handy when you need to generate enough torque to spin the plug across the shear line without dropping any pins or wafers. It's one of the most affordable plug spinners in the locksmith supplies industry.
Features:
Heavy-duty spring and interchangeable tips allow rotation at varying strengths and speeds in either direction.
Pistol-grip provides better form factor than other pen-type plug spinners such as the A1 Spinnakur.
Tighten it as much as you want, unlike the HPC Flip-It tension tool.
Easy swapping tips make this ideal for automotive picking.
THANKS FOR COMING TO Barhomevip
WRITE YOUR OWN REVIEW
YOU'RE REVIEWING: Gun Style Plug Spinner Set, Locksmith Lockpick Tools
HOW DO YOU RATE THIS PRODUCT?
You May Also Like 30 Pieces Car Jiggler Lock Pick Set, Auto Lock Pick Tool

3 Review(s)