Portable Smoker Kit with Gift Box, Handheld Smoker Infuser with Wood Chips
$ 89.99
Perfect Smoke Infuser Kit: Ready to enjoy your smoky flavor food! This portable smoke infuser includes 1 Smoking Gun, 1 Flexible Hose, 1 Cleaning Brush, 2 Filter grid, 1 Small Screwdriver, 1 Dome Lid, 1 Cup Lid, 1 Tweezers, 1 User Manual, 3 Wood Chips. Meet all your needs to use right away!

Add Real Smoky Flavor in Minutes: Our smoke infuser will produce fancy and natural cold smoke in seconds. Gentle enough for use on steak, salmon, cheeses, desserts, fruits and vegetables without changing texture or temperature. Smoked food, here we go!

Portable & Durable: Our smoke infuser is compact and lightweight enough to be used with only one hand, so it can be used tableside to add a bit of dramatic flair to your meal.

Perfect Machine for Your Kitchen: If you like smoky flavors and want to add it to your home cooking without having to fire up the grill, this smoke infuser is for you. Let's make it a fun addition to your kitchen!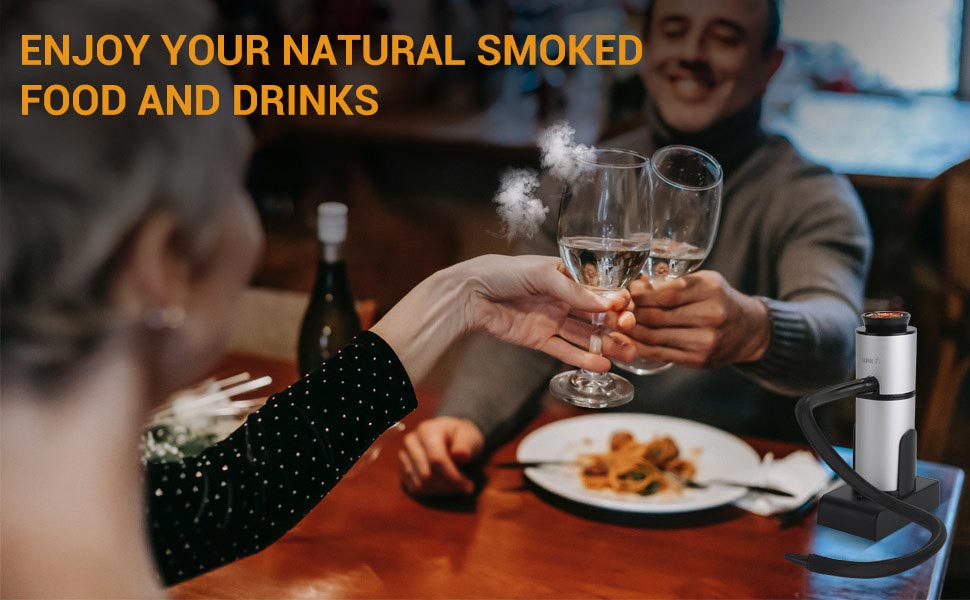 Advantages of Having a Portable Smoker Kit
1.Comparing with other food smoke, you'll have to purchase wood chips, dome lid or cup lid separately. But our smoke infuser kit includes smoke infuser, dome lid, cup lid, wood chips, tweezers, cleaning brush, small screwdriver and replacement mesh. Let's add it to your cart and enjoy it!
2.Our smoke infuser can produce natural cold smoke in seconds!
3.Keeping you house and kitchen away from high temperature and smoke all around.You can enjoy the smoky flavor food or drinks at anytime and anywhere!
Let's start to explore more delicious recipes by smoke infuser!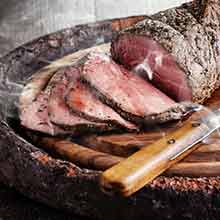 Smoked Steak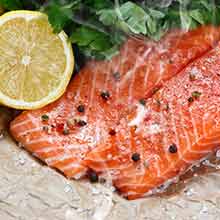 Smoked Salmon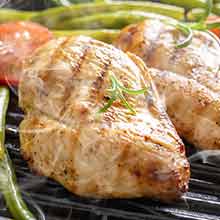 Smoked Chicken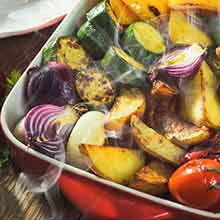 Smoked Vegetables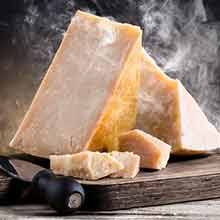 Smoked Cheese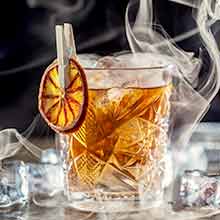 Smoked Cocktails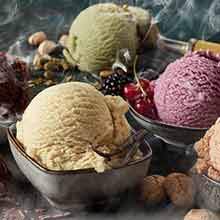 Smoked Desserts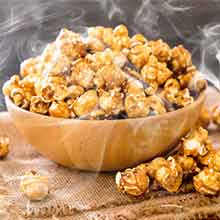 Smoked Popcorns
How to Use This Portable Smoker Kit


Warm Tips:
1.The smoke infuser powered by 2 pieces of AA batteries, not included in package.
2.Clean the ash and the oil generated after each use with the cleaning brush or dish soap. Replace the mesh when the mesh is blocked or perforated.

THANKS FOR COMING TO Barhomevip
WRITE YOUR OWN REVIEW
YOU'RE REVIEWING: Portable Smoker Kit with Gift Box, Handheld Smoker Infuser with Wood Chips
HOW DO YOU RATE THIS PRODUCT?