Adjustable Level Smoking Infuser Smoke Infuser with Wood Chips, Cold Smoke for Food and Drinks
VOLUME:
Silver
Black
$ 40.99
Complete Smoking Infuser Set: This Smoking Infuser Set includes 1 Smoking Infuser, 1 Flexible Hose, 1 Cleaning Brush, 2 Filter grid, 1 Small Screwdriver, 1 User Manual, 1 Bag of Wood Chips. Flexible hose and specially designed nozzle make this Smoking Infuser a versatile all-purpose Food Smoker.

Adjustable Smoke Levels: updated design, in the switch position, we set two levels. You can adjust the concentration of smoke according to your taste needs.

Easy to Use: Portable, convenient and easy to use Smoking Infuser will produce cold smoke and apply a delightful flavor to your grilled or sous vide meat, veggies, cheese, cocktails or salmon.

Multipurpose: Meat, Fish, Cheese, Pasta, Whiskey, Cocktail - add a smoky flavor to virtually any food or Cocktail. This smoker kit brings your weekend to new heights and makes you feel like a professional mixologist and chef.

Great Home Gift: This smoker Infuser is a great gift which is an ideal gift for cocktail, bourbon, whiskey and cooking lovers among your families and friends. It serves as house warming presents, anniversary gifts, Christmas gift, thanksgiving gift, and birthday gifts.

Barhomevip portable smoker use wood chips produces cold smoke for your food or drinks without changing their texture or temperatures. Away from strong fire burning, just enjoy natural and authentic smoked food or drinks and away from artificial flavors and chemicals.
How to Use the Smoking Infuser at Home
Barhomevip smoking Infuser details you need to know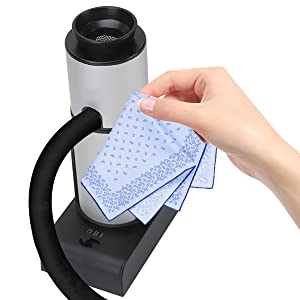 Easy to Clean
The smoker is made of high-end aluminum alloy, the surface and interior are neat and smooth, and it is very easy to clean.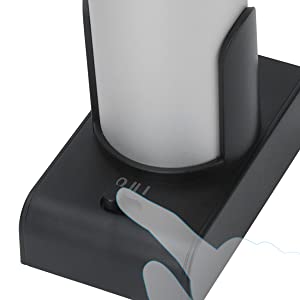 Two-speed Wind Switch
The upgraded version of the smoker adopts a two-speed wind switch, which can effectively control the smoke effect.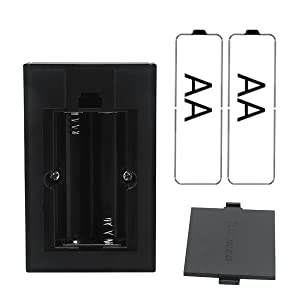 Use 2*AA Batteries
The smoker has low power consumption and uses 2*AA batteries, which can be bought in convenience stores.
THANKS FOR COMING TO Barhomevip
WRITE YOUR OWN REVIEW
YOU'RE REVIEWING: Adjustable Level Smoking Infuser Smoke Infuser with Wood Chips, Cold Smoke for Food and Drinks
HOW DO YOU RATE THIS PRODUCT?