2-Piece Weighted Boston Shaker Set Bar Shaker For Bartenders (Black)
VOLUME:
23.7 oz (700ML) / 20.3 oz (600ML)

20.3 oz (600ML) / 15.2 oz (450ML)
$ 15.99
High Quality: Made of top quality food-grade 304 Stainless Steel, our Boston shaker tins are especially thickened to make it super durable for high volume bars and home bars.

Professional Bartender's Choice: The two boston shaker tins are carefully designed and tested by professional bartenders to ensure great water-tight seal when shaking and easy to break with a palm whack.

Attractive & Practical Design: Our boston shaker tins not only look unique & elegant but also get designed & tested to last. Unlike cobbler shakers, this Boston shaker set will not freeze shut, drip or spill as you pour your drink out.

Perfect Gift: our high-end shaker set comes with a premium package box, making it a great gift for men, women, friends, brothers, sisters, father, mother & anyone who likes the art of mixology. Buy it as a gift for the wedding, birthday, housewarming, Thanksgiving, Christmas gift, Valentine's gift and any other special occasion.
Let's have a drink party!
These boston shaker tins will provide you with the best way to entertain your guests. To make that quality drinks you ever wished for, you will need to have our quality shaker set.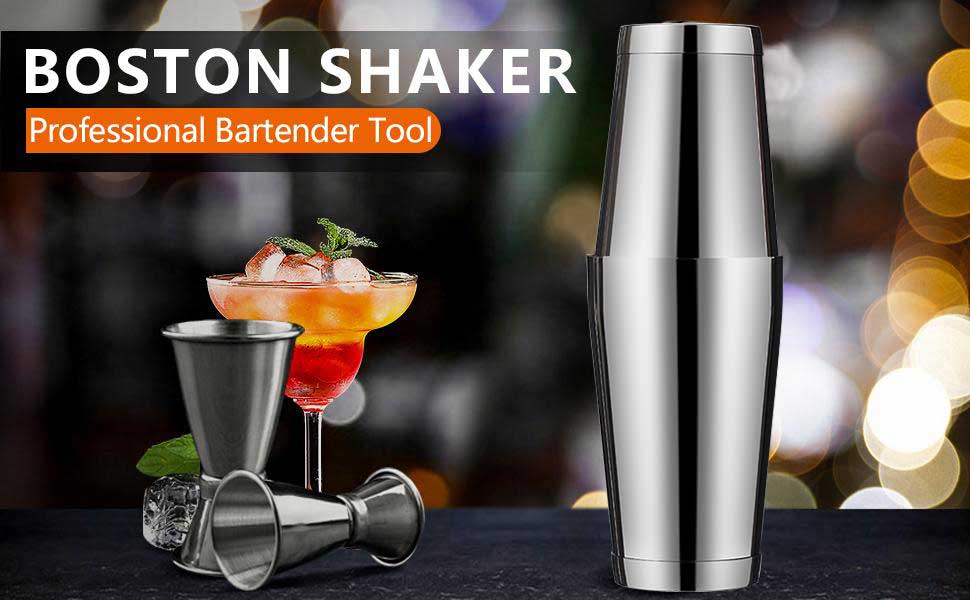 Advantages of 2-Piece Weighted Boston Shaker Set Bar Shaker (Black)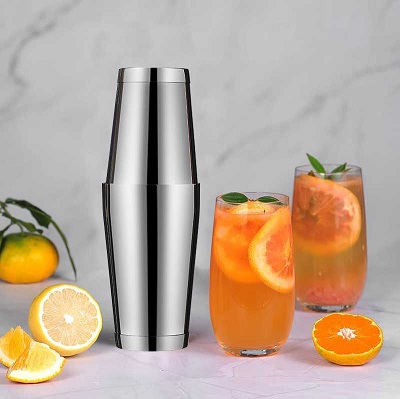 2-Piece 23.7 oz & 20.3 oz Boston Shaker:
Tin on tin boston drink shaker
Use shaker tin in place of the mixing glass half of the boston shaker
Best Material: 304 Stainless steel
Include weighted base for professional drink making
Dishwasher safe
Eliminate the risk of broken glass
Create drinks at the correct temperature
Allow bartenders to perform more ambitious flair drinks mixing
Ideal for professional bartenders
This weighted boston shaker is sturdy and well-designed, and this entire barware set is made of the highest quality stainless steel (SS304). Our superior product is rustproof and leak-proof and provides most essential bar accessories professional bartenders need.
THANKS FOR COMING TO Barhomevip
WRITE YOUR OWN REVIEW
YOU'RE REVIEWING: 2-Piece Weighted Boston Shaker Set Bar Shaker For Bartenders (Black)
HOW DO YOU RATE THIS PRODUCT?