23 Piece Bartender Kit Mixology Bar Tools With Bamboo Stand

3 reviews
VOLUME:
25.3 oz (750ML)
23.7 oz (700ML)
18.6 oz (550ML)
11.8 oz (350ML)
$ 66.99
23 Piece Bartender Tools Kit: Professional Drink Shaker Set includes 1 Bamboo Stand, 1 Drinks Shaker(Select Available Shaker Volume: 25.3 oz /750ML, 23.7 oz/700ML, 18.6 oz/550ML, 11.8 oz/350ml), 1 Straight Straw, 1 Bent Straw, 1 Strainer, 1 Muddler, 1 Corkscrew,1 Mixing Spoon, 2 Bottle Stoppers, 5 Fruits Needles, 3 Pourers, 1 Double Jiggers, 1 Ice Tongs, 1 Storage Cup, 2 Brushes. This bar set has everything mixology kit you need to make craft drinks.

Made to Last: Upgraded 304 stainless steel bartender kit cocktail set is your best bet, which is specially thickened to protect itself from rust for lifetime and remain shiny and new after years of shaking, and it can withstand lots of rough and tumble, even being dropped, without letting you down.

Easy To Store And Display Your Bar Tools: Eco-friendly bamboo stand, carefully designed to keep your barware tools organized and accessible at all times. No more clutter in your kitchen drawers and cabinets. Show off your gorgeous bar kit with the unique bamboo storage rack. You will definitely win your guest's attention.

Create Amazing Drinks with Ease: If you are an at-home drink enthusiast or even a professional bartender, Barhomevip drink shaker set is perfect for creating great-tasting drinks. It is a must-have on any outdoor & home bar for you to create a wide variety of drinks including Whiskey, Scotch, Vodka, Tequila, Gin, Rum, Brandy, Sake, milk tea and ice coffee more.

Bartender's Choice: Whether you want to celebrate or unwind, be stimulated or relaxed, remember or forget. For all the reasons why we craft and enjoy our drinks, with barhomevip barware tool sets creating and serving drinks is as much fun as drinking them. Don't hesitate to reach out to our customer support if there is any issue you have.
What makes Barhomevip's products unique?
The Barhomevip Sets are all professionally designed, high-end crafted, and carefully inspected, to ensure an excellent product for every customer. We take great pride in our strive for perfection, knowing that you wish to send your loved ones (or yourself) - only the best of the best.
Premium quality products meet luxury design, all packed in a style - that's what makes the Barhomevip Bar Sets so unique.
All sets combine durable Bamboo stands with Stainless Steel bar products.
Take a minute to imagine yourself with your best friends enjoying a delicious drink and doing it in style!
Here is the explicit accessories of 23 Piece Bartender Kit Mixology Bar Tools With Bamboo Stand.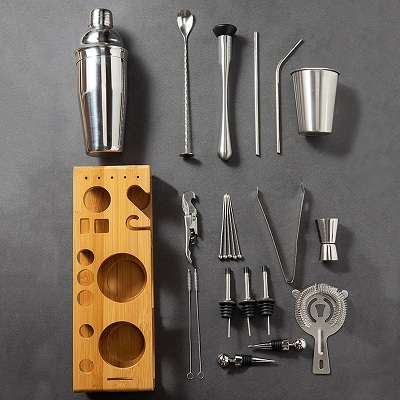 23 Piece Bartender Kit Mixology Bar Tools Includes:
1x Bamboo Stand
1x Muddler
1x Drinks Shaker(Select Available Shaker Volume: 25.3 oz /750ML, 23.7 oz/700ML, 18.6 oz/550ML, 11.8 oz/350ml)
3x Pourers
2x Bottle Stoppers
1x Strainer
1x Mixing Spoon
1x Corkscrew
1x Double Jigger
1x Ice tongs
1x Storeage Cup
2x Brushes
1x Straight Straw
1x Bent Straw
5x Fruit Needles

Why Do You Choose to Buy 23-Piece Bartender Bar Tools At Barhomevip?
All In One: This 23-Piece bartender kit includes everything you need to make tasty and flavorful mixed drinks, margaritas as well as any other alcohol drink you can imagine from the comfort of your own kitchen (or bar). There is no need to purchase any separate accessories to achieve a delicious drink, this bartender shaker set has it all!
Stable Bamboo Bartender Tool Stand & Lovely Gift: This bar set is perfect for home, bars, parties,anniversary or graduation. Also is a great present/gift for your families or friends when Christmas, Valentine's day, birthdays, wedding. Drinks making, wine mixing, home decoration, tools storage, ideal present.
Easy to Display & Storage: Bartender kit with bamboo stand, keep your barware scratch-safe, organized, and accessible. Save your space, No more clutter in your kitchen drawers and cabinets, and avoid lost tools. You can find your desired tools in time to make your favorite drinks.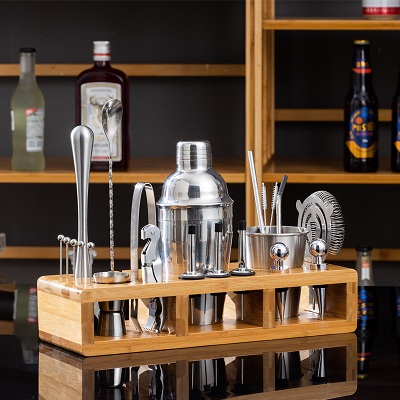 Here is the way to use the four main accessories of 13 piece bartender kit bar tools.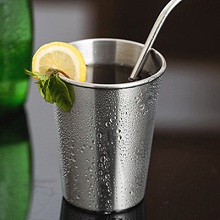 Storage Cup
Usually used to drink cola or juice with ice.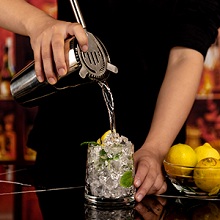 Strainer
Prevent the ice cube from slipping out of the cup, to create a smooth and delicious drink.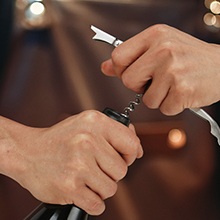 Corkscrew
Uncork bottles with a two-step lever easily.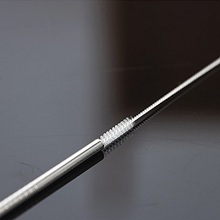 Brushes
You can use it to clean the straws easily in time.

THANKS FOR COMING TO Barhomevip
WRITE YOUR OWN REVIEW
YOU'RE REVIEWING: 23 Piece Bartender Kit Mixology Bar Tools With Bamboo Stand
HOW DO YOU RATE THIS PRODUCT?
---
Jaycee

17 Aug 2022

Good quality... great price

I bought this for my Dad. He loved it. Good quality great price!

Ciara Lawson

03 Aug 2022

Make a Great Gift

Very stylish, heavy, quality feel to the items. Looks great on a bar cart - and I like the silver finishes

Michael Peters

06 May 2022

Gorgeous

Looks better in person, and it is a great gift to add to any home bar.
You May Also Like 10 Piece Perfect Home Bartender Shaker Set With Black Bamboo Stand

3 Review(s) 11 Pieces Bartender Bar Tool Set With Bamboo Stand, Drink Mixer Shaker Set

1 Review(s)