31 Pieces Professional Lock Pick Set With 24 Pieces Lock Picking Kit, 2 Transparent Practice Locks, 5 Pieces Portable Credit Card Lock Pick Tool

36 reviews
$ 29.99
31 Pieces Lock Pick Set: The Professional 31 Pieces Lock Pick Set includes 24 Pieces Lock Picking Tools Set, 2 Transparent Locks, and 5 Pieces Portable Credit Card Lock Pick Set. It's the best-value addition to your lock picking kit whether you are hobbyists or professional locksmiths.

24 Pieces Lock Pick Tools: 24 Lockpick Tools includes 20 different locks and 4 tension tools are zipped into the black leather bag. It is portable for locksmiths to carry these tools in one bag, which allows them to select the right picks to complete the job.

2 Transparent Practice Locks with Keys: Visible crystal cutaway practice lock allows you can see clearly what you are doing and how the pins work when a key is inserted. This helps you understand the mechanism works, great design for locksmith & beginner training and lock practice.

5 Pieces Portable Credit Card Lock Pick Set: The lightweight credit card lock pick set with 5 most important lock picking tools to fits in your wallet or pocket to carry along.
31 Pieces Professional Lock Pick Set for Beginners or Locksmiths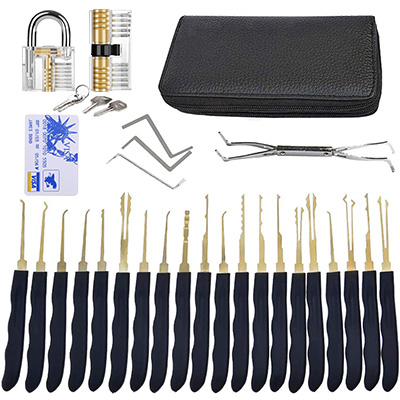 We provide beginners or locksmiths with the professional 31 Pieces Lock Pick Set. It is a good set for you to learn how to lockpick locks and master the lockpick skill well with practice.
What's Included:
20 Different Pick Tools
4 Tension Wrench Tools
1 Black Leather Bag
2 Transparent Practice Locks with Keys
5 Pieces Portable Credit Card Lock Pick Set
Description of Various Lock Pick Tools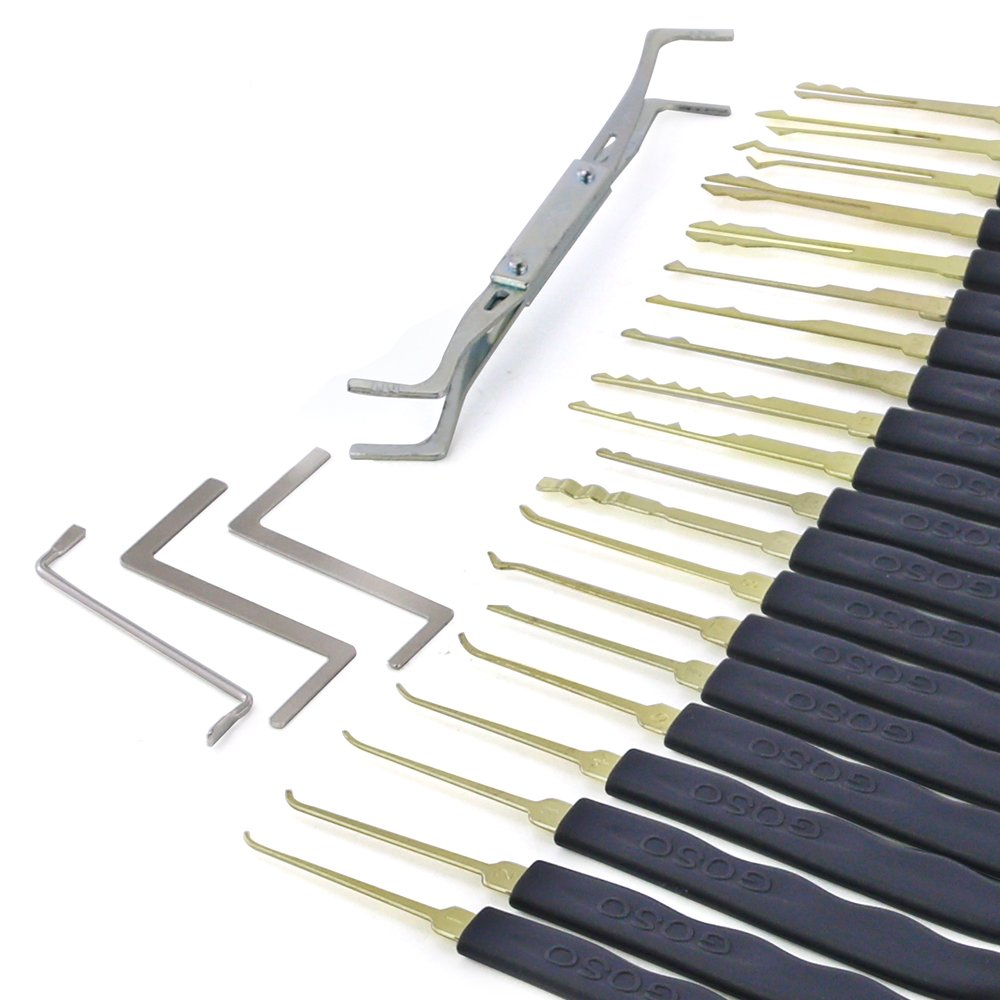 Stable and Strong Pick Tools
All of lock pick tools are made of good steel material, and they are durable to use. The handle is also comfortable to control. They are placed in a portable bag and easy to carry for locksmiths.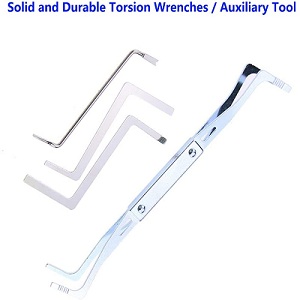 4 Useful Tension Tools
These 4 useful tension tools will help you a lot when you face problems in the process of lockpicking. All of them are made of rugged stainless steel with smooth working conditions for repeatable practice.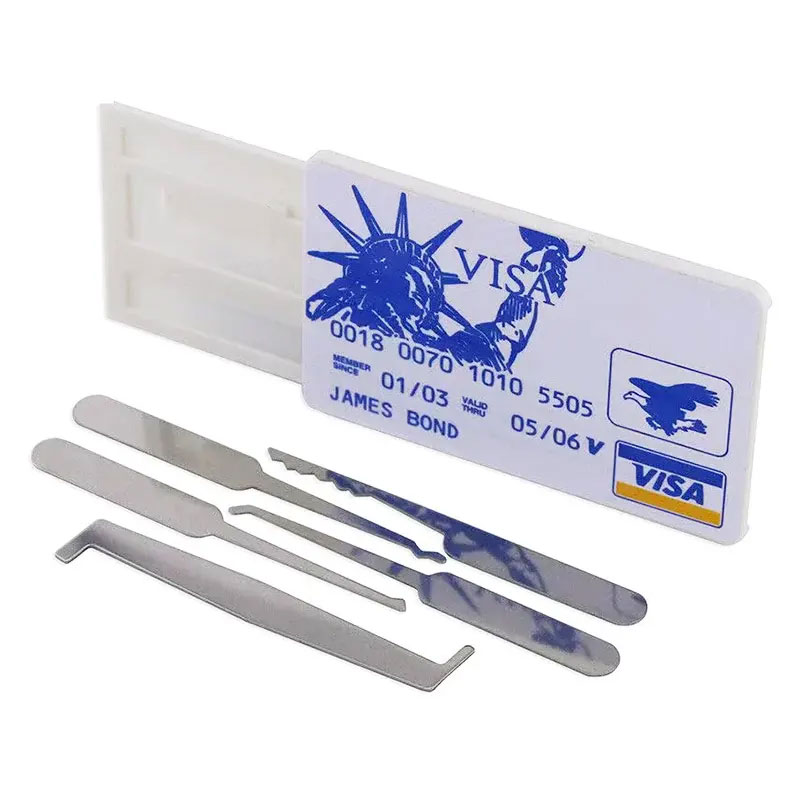 5 Pieces Portable Card Lock Pick Set
This well-designed credit card case is compact and small size, which is easy to carry and use.The portable card lock pick set contains 5 common pick tools for locksmiths.
Transparent Practice Locks with Lockpick Training Guide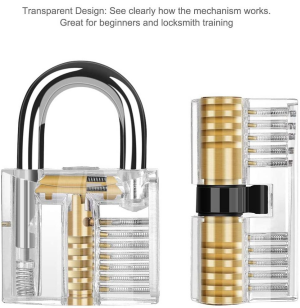 Transparent Practice Padlock and Cylinder Lock
The visible design of practice locks allows you to see how the lock works on moving parts. And you can find the right way to pick it with tools.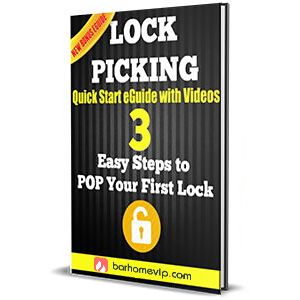 Lockpicking Beginner Guide (

Download Now

)
Start your lockpick career with the help of lockpicking beginner guide, which allows you know the basic mechanism of locks and learn to pick simple locks.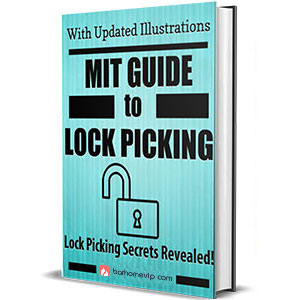 Lockpicking Advanced Guide (

Download Now

)
Lockpicking Advanced Guide is a useful tool for locksmiths to solve the difficult problems they meet at work. You can learn from advanced techniques from this guide and improve your lockpick skills.

THANKS FOR COMING TO Barhomevip
WRITE YOUR OWN REVIEW
YOU'RE REVIEWING: 31 Pieces Professional Lock Pick Set With 24 Pieces Lock Picking Kit, 2 Transparent Practice Locks, 5 Pieces Portable Credit Card Lock Pick Tool
HOW DO YOU RATE THIS PRODUCT?
---
Michael Caswell

21 May 2023

good tools

The convenience of having a lock pick set with included practice locks is excellent. It allows me to practice on different locks without the need to source them separately. Highly recommended for practice sessions.

Alice Sivyer

18 May 2023

good product

I purchased this lock pick set for learning purposes, and it has been fantastic. The tools are well-designed, and the practice locks offer a challenging but rewarding practice experience.

Arron

13 May 2023

useful lock pick set

As a professional locksmith, I rely on high-quality tools. This lock pick set has been a valuable addition to my toolkit. The tools are reliable, and the included practice locks are great for training.

Robert

02 May 2023

value for money

This lock pick set has exceeded my expectations. The tools are durable, and the practice locks offer different levels of difficulty. It's an excellent set for both beginners and experienced pickers.

AndyB

23 Apr 2023

Brilliant Beginner-Friendly Set

Product and packaging arrived on the scheduled delivery date by the courier on a professional basis. The practice item is very good in being able to see the working mechanism.

Scott

17 Apr 2023

Remarkable kit

This set is comprehensive and high quality. The picks have suitably thin stalks as not to affect pins apart from at the head or rake. The practice locks are sturdy and high quality too, although I have noticed that some of the brass colouring is left behind on the picks themselves. Great selection of tension wrenches too.

Emma M

11 Apr 2023

good quality kit

The kit is OK for beginners. The padlock included in the set can be opened just using the picks. All picks and locks are good quality.

Brad

03 Apr 2023

Great Kit

Excellent learning tools. I was able to pick all the locks within an hour. Then I tried picking my own front door locks. It's scary how easy picking locks is.

michael orange

25 Mar 2023

Well made

I know it's not going to make me an expert locksmith, but for fun, and with the hope of moving on to simple locks at home and impressing people, this is certainly doing the job.

rob clarke

19 Mar 2023

Great learning tool

I ordered two of these kits, one as a gift for someone else, the other for myself as I thought it looked fun and I was jealous.
You May Also Like Electric Dimple Lock Pick Gun Set