Lishi SC1 SC4 KW1 KW5 CY24 HU66 Pick And Decoder Tools Set, Auto Locksmith Tool

6 reviews
$ 249.99
Lishi SC1 SC4 KW1 KW5 CY24 HU66 Pick and Decoder Tools Set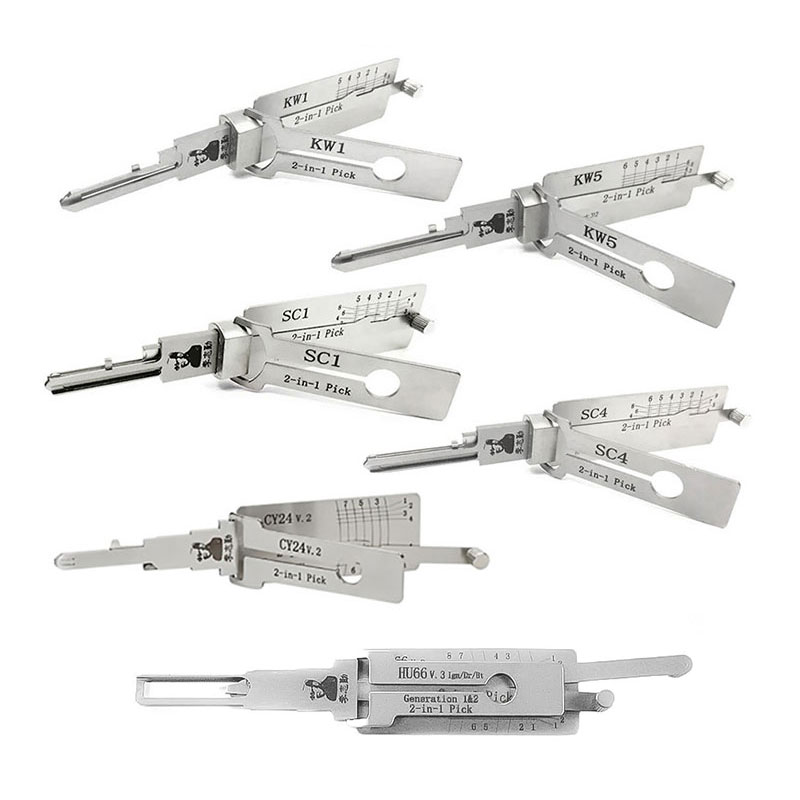 THANKS FOR COMING TO Barhomevip
WRITE YOUR OWN REVIEW
YOU'RE REVIEWING: Lishi SC1 SC4 KW1 KW5 CY24 HU66 Pick And Decoder Tools Set, Auto Locksmith Tool
HOW DO YOU RATE THIS PRODUCT?
---
David Wilson

15 Mar 2023

great buy

These lishi pick tools are pretty good. I like using these tools to pick different kinds of locks in my lockpicking job.

E Simp

08 Feb 2023

good lishi picks

I like using these lishi pick tools. I learn to master them well in the process of picking locks. They are well-made. Strong and durable tools for lockpicking.

Colin

14 Jan 2023

useful lishi picks

I receive these lishi pick tools in the whole set. They are well-made and easy to use. They have become the necessary tools in my tools bag.

floman

19 Dec 2022

good product

This lishi pick tools set contains various kinds of picks, I need them to finish my lockpicking job. These tools will be helpful for picking locks.

A Max

09 Nov 2022

good lishi tools set

The lishi brand tools are really good. These 6 lishi pick tools are useful tools for picksing residental and auto locks. Nice lock pick set.

Jason

20 Oct 2022

Great Value

I am happy to get so many lishi lock pick tools in cheap prices. These lishi lock pick tools are well-made. Available for different kinds of locks.