10 Piece Premium Bartender Shaker Bar Tools Set (Black)

4 reviews
VOLUME:
$ 65.99
Complete Bar Accessories: This bartender kit includes 10 Pieces bar tools, which meet all your needs to make delicious drink by yourself. This mixology bartender kit comes with 1 Bamboo Stand, 1 Ice Tongs, 1 Spoon, 1 Double Jigger, 1 Corkscrew, 1 Muddler, 2 Pourers, 1 Strainer, 1 Drink Shaker.

Stylish Bamboo Base: The bartender kit stand is made of renewable bamboo, which has a sturdy construction. With a well-designed and fantastic Bamboo Stand, all the bar parts could stay orderly. This beautiful drinks shaker set can also be used as a decoration to beauty your room.

Premium and Durable Stainless Steel Material : This Bartender Set is made of SS304 Stainless Steel, which does not rust. Besides, the cocktail shaker won't leak once shook. The built-in strainer is convenient for filtering. It is easy for novice bartenders to use.

Enjoy Your Fantasy Drinks: This Bar Set is a great tool to help you make a delicious blend of drinks. This Bartender Kit lets you experiment with martini, mojito, and all drinks to the happiness of your guests at the parties.

Perfect Gift For Friends: This bartender drink shaker set comes with a beautiful packing box. The mixology bartender kit is a wonderful gift for your friends and selfmade drinks enthusiasts. Buy it as a housewarming, anniversary, wedding, and birthday gift for the people you love.
Welcome to Barhomevip website to select your desired bartender kit! All kinds of bartender kit bar tools set are available for customers or bartender to get at
Barhomevip
.
Go and Find Your Desired One At Once!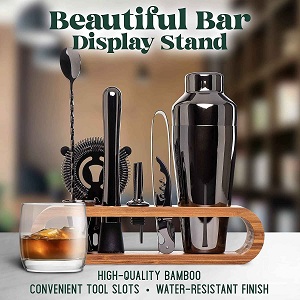 Professional grade bartender tools set is restaurant quality, yet perfect for the home bar. Our sleek and inclusive bartender kit allows professional bartenders and aspiring mixologists alike to mix sangrias, martinis, and more!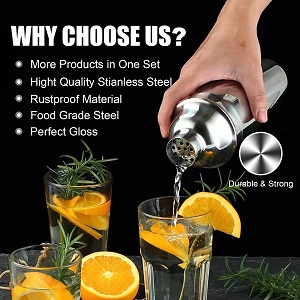 This easy-to-handle bartender kit can be used to mix and stir drinks without leaking or breaking easily! These stainless steel mugs won't get damaged by heat either - just put them in your dishwasher when needed!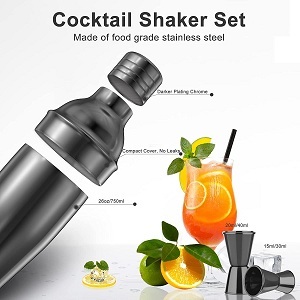 High-quality, High-grade, Rust-proof and Leak-proof bar sets. Made of food-grade 304 stainless steel, the inner tank is made of high-grade stainless steel, which will neither ooze harmful chemicals nor affect the taste of the drink.

All Accessories of 10 Piece Premium Bartender Shaker Bar Tools Set (Black) shows in the following picture: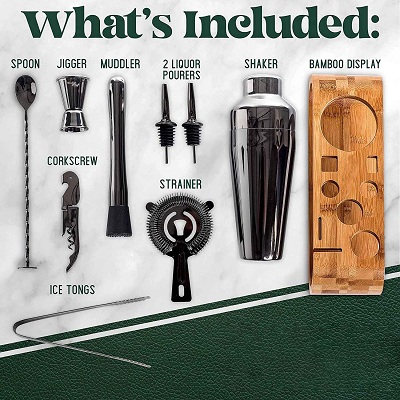 10 Piece Premium Bartender Shaker Bar Tools Set (Black) Includes:
1x Bamboo Stand
1x Muddler
1x Drinks Shaker
2x Pourers
1x Strainer
1x Mixing Spoon
1x Corkscrew
1x Double Jigger
1x Ice tongs
Do you know how to use these bartender accessories when you first get it?
Here are the specific instructions of these bar tools accessories.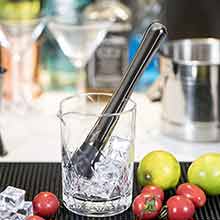 Muddler
Usually used to mash a variety of accessories, fresh fruit to mixed in a drinks, or mash other foods.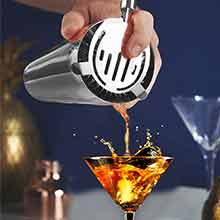 Strainer
Prevent the ice cube from slipping out of the cup, to create a smooth and delicious drink.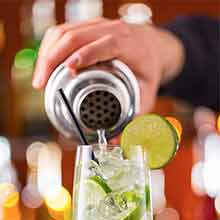 Drinks Shaker
Premium 304 stainless steel. Including a built-in strainer and a top sealing shaker cap.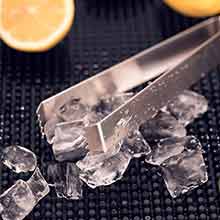 Ice Tongs
Convenient to pick up ice, various food such as: bread, salad, sugar and so on.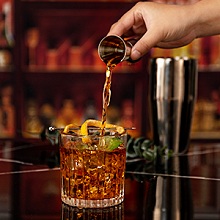 Double Jigger
Measure your ingredients pre-pour precisely.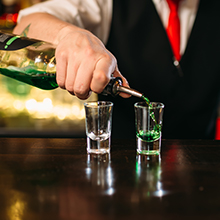 Pourer
Streamline the flow of liquid from the bottle.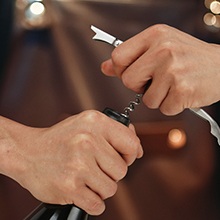 Corkscrew
Uncork bottles with a two-step lever easily .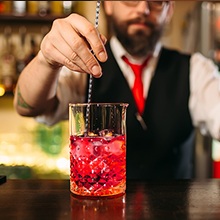 Mixing Spoon
Mix and emulsify your concoctions.
Looking for a versatile and high-quality bartending kit?
Look no further than Barhomevip!
This luxurious bartender set comes with everything you need to make professional-grade cocktails at home, including a shaker, jigger, strainer, ice tongs, pourers, corkscrew, muddler, and spoon.
Plus, it comes with a bamboo stand for an elegant way to display your bartending supplies. The stand is designed with anti-slip legs to keep it in place on wet surfaces, and the sleek bamboo design is sure to complement any decor.
THANKS FOR COMING TO Barhomevip
WRITE YOUR OWN REVIEW
YOU'RE REVIEWING: 10 Piece Premium Bartender Shaker Bar Tools Set (Black)
HOW DO YOU RATE THIS PRODUCT?
---
ccovey

17 Aug 2022

It is exactly as described

Great all inclusive set

Wanda Walters

05 Aug 2022

Amazing Starter Kit!

The bartender set was a great purchase. I was surprised by the quality and the overall amount of items that come within the box. The drink recipes book was a plus and each surely does help towards making something good. Everything was packaged neatly and extremely easy to setup. Looking forward to making my next events drinks!

Riven

29 Jul 2022

Sleek

I've never seen a bar tending set like this. Would make an excellent gift but no don't do that keep it for yourself or buy two. This set is great if you want a bar tending set but you need something that can be stored in a small or tight space. It comes with a velvety pouch that is perfect for storage!

Talal Ahmed

04 May 2022

very good

This bar set was just as pictured. It was a good size and a good value for the money.
You May Also Like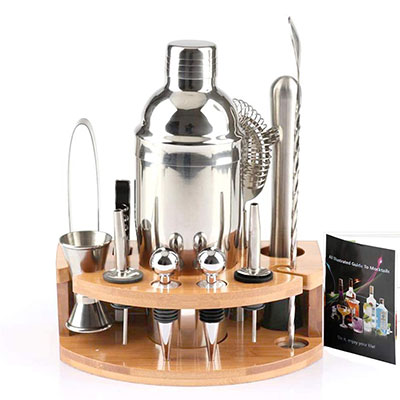 12 Piece Bartender Kit Drinks Bar Shaker Set With Semicircular Bamboo Stand

6 Review(s) 23 Piece Bartender Kit Mixology Bar Tools With Bamboo Stand

3 Review(s)