Stainless Steel Strainer Bar Tool Drink Strainer For Professional Bartenders
$ 10.99
Durable Stainless Steel Material: This bar strainer is made of durable 304 stainless steel which meet FDA standard.

2-Prong and Spring: Creates a fine strainer and keeps fruit pulp and ice shards from making their way into your final cocktail.

Versatile: This standard-sized strainer fits in most drink shakers, mixing glasses and pint glasses. High quality tightly coiled spring creates a fine strainer.

Great Control: Hawthorne Strainer offers greater grip and control when pouring drinks.Suit for a Boston Shaker or Classic Drinks Shaker.
Barhomevip Hawthorne strainer is perfect for your home bar, commercial bar and restaurant, or a nice gift for the drink lover or bartender!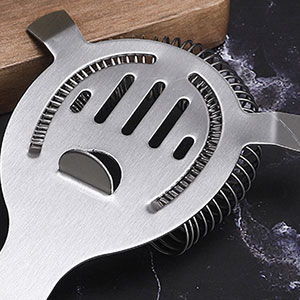 Raised Lips
The raised lip on the filter prevents liquid from dripping from the sides of the glasses, thereby forcing the liquid to filter through the spring.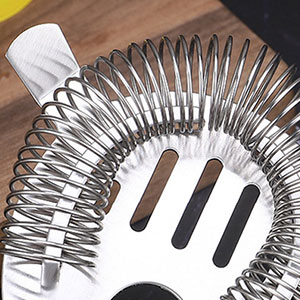 Tightly Coiled Wire Spring
Tightly coiled wire spring strainer holds back ice and muddled fruits, allowing only liquid to pass.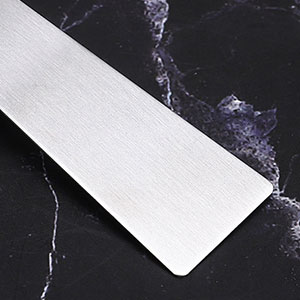 Thin Handle
Thin and comfortable handle allows for a smooth, natural pour.
THANKS FOR COMING TO Barhomevip
WRITE YOUR OWN REVIEW
YOU'RE REVIEWING: Stainless Steel Strainer Bar Tool Drink Strainer For Professional Bartenders
HOW DO YOU RATE THIS PRODUCT?