Hawthorne Stainless Steel Strainer - Bar Tool Drink Strainer for Bartenders and Mixologists
$ 10.99
Bartenders Choice: High density spring designed for ergonomics, comfort and quality, this strainer was crafted by a career bartender to reduce hand stress and give a comfortable straining experience - even for the busiest bartender. It's comfortable enough for the longest shift and styled to look great in the finest home bar!

Durable: Extra thickened body. Tested for durability in high-volume bars, this strainer has proven its quality and strength. Crafted from polished food-grade 304 stainless steel, this strainer will not break, bend or rust. Dishwasher safe for home or commercial dishwashers.

Ergonomic Design: No more rough edges that dig into the side of your thumb or poorly placed finger grips that strain the hand. This design reduces strain on the hand and fingers, so you can comfortably keep mixing drinks all night!

Versatile: This standard-sized strainer fits in most drink shakers, mixing glasses and pint glasses. Such as boston shaker. High quality tightly coiled spring creates a fine strainer and keeps fruit pulp and ice shards from making their way into your final drinks.
Looking to get a bar kit strainer or other bar tools? You will find the one you deserve it in Barhomevip.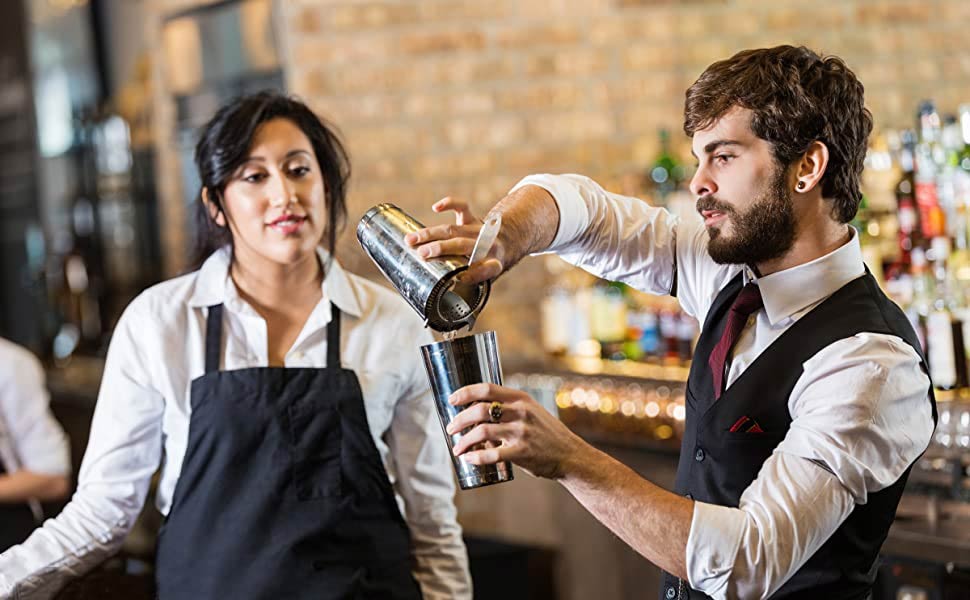 The Hawthorne strainer is a crucial tool for when using a Boston shaker. This one has a spring which is tight enough to keep pretty much all the ice shards out of the drink which is great. It's easy to clean if you have strained fruit as the spring comes off. You've spent painstaking time preparing, mixing and shaking your ingredients to drink perfection and then it's time to serve up your creation.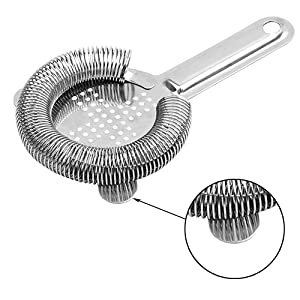 Strainer With Ears
When you need pour drinks from the drink shaker, the strainer was precisely positioned on shaker edge.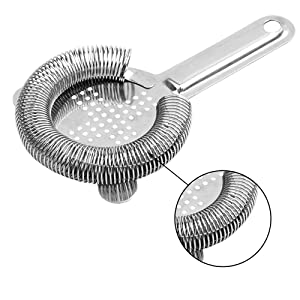 100 tight coiled springs
100 tight coiled springs fits snug in shaker and holds back ice allowing only liquid to pass so you can get a clean, crowd-pleasing pour.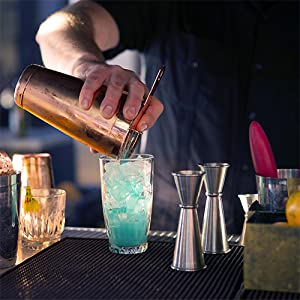 Bartender Must Have
Perfect accessory for bars, restaurants, amateur bartenders, and home use.

THANKS FOR COMING TO Barhomevip
WRITE YOUR OWN REVIEW
YOU'RE REVIEWING: Hawthorne Stainless Steel Strainer - Bar Tool Drink Strainer for Bartenders and Mixologists
HOW DO YOU RATE THIS PRODUCT?