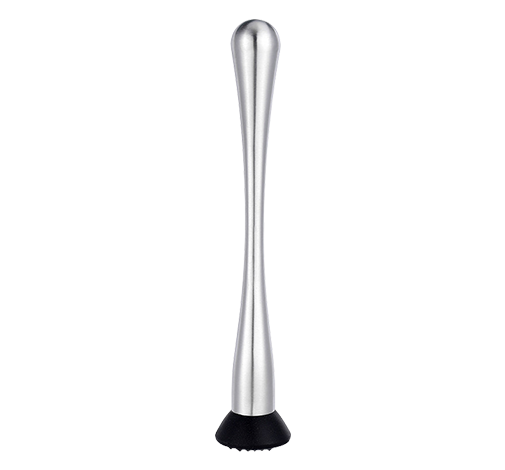 Bar Muddler
Muddlers are far more than a one-trick pony for making a Mojito. An excellent muddler will help you incorporate a range of fruits, herbs, and other spices and flavors into your drinks. From expressing the mint in a Mojito to crafting a Caipirinha, a muddler is just as important to building a home bar as a bar spoon or a good shaker.
Cocktail Muddlers
come in a range of different sizes, types, and especially finishes. You can find beautiful lacquered wood ones, modern stainless steel muddlers, or sleek thick plastic ones.
We offer several different types of muddlers, sure to suit any bartenders needs. Choose from durable, high quality stainless steel muddlers, rustic wooden, stylish muddlers or standard and low costing plastic muddlers that can handle any muddling job. Browse our selection of muddlers for sale and pick up your next wood, plastic, or stainless steel muddler here!