1 oz & 5/3 oz Japanese Double Sided Jigger With Rolled Lip Design For Bartending
VOLUME:
1 oz - 5/3 oz

1/2 oz - 1 oz
$ 9.99
Great Quality: Made of premium 304 stainless steel, solid and durable. And the surface is mirror polished, you will feel very smooth when use.

Rolled Lip Design: The curling design of the cup edge looks beautiful, and the edge will not scratch your fingers when cleaning.

Easy To Use: With an ergonomic shape, it turns smoothly between your fingers and keep stable, suitable for both professional and non-professional bartenders.

Easy To Clean: The jigger is dishwasher safe, you can wash it in the dishwasher or by hand. And stainless steel never rusts.

Pour with Confidence: The perfect tool for beginners and pros alike! Our drink jigger is precision engraved with measurement line you'll need to make tasty drinks!

Internal Hairline Finishing: The inner wall of drink jigger is made of brushed sanding technology, wear-resistant and easy to clean.
Barhomevip believes mixing the perfect drink will help you create more memorable evenings with your friends and family. This double sided jigger is perfect for measuring all kind of drinks with precision using either the 1 ounces or the 5/3 ounce side. You'll no longer have to second guess the amount of liquor for your drinks. With this double sided jigger you'll be able to mix the most wonderful drinks for your friends.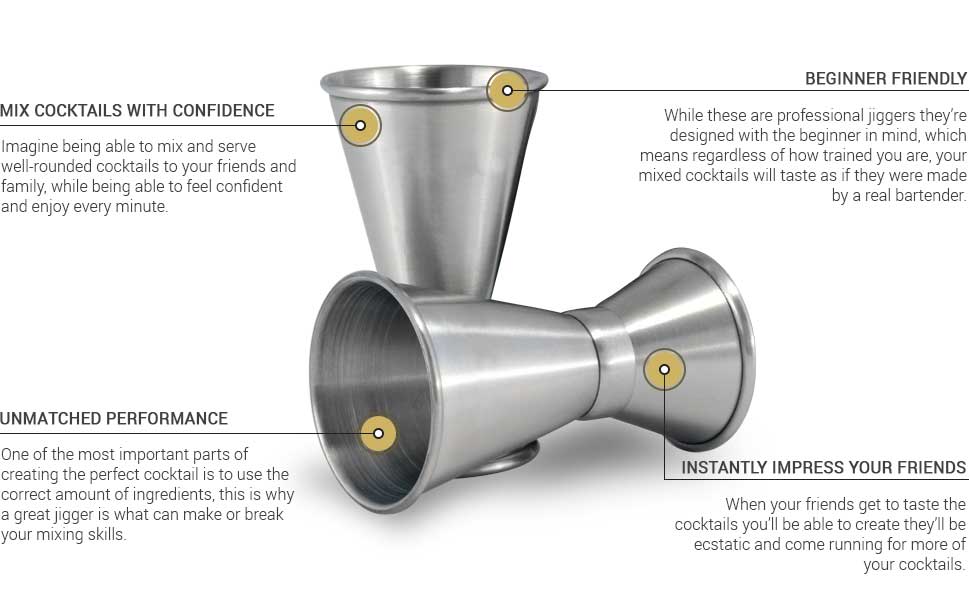 Mix Outstanding Drinks in Minutes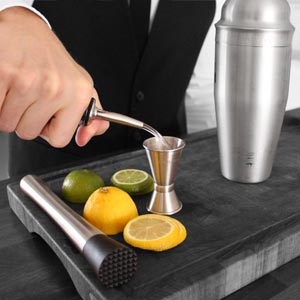 Measure the Ingredients
Follow the drink recipe, and make sure to measure the correct amount of liquor utilizing the jiggers, remember you can avoid spills. Always add soda after shaking.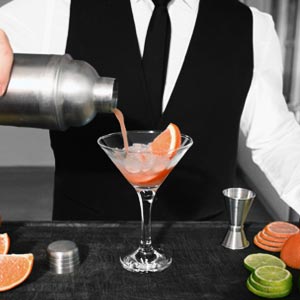 Mix and Pour the Drink
Pour the drink into a drink glass once it has been shaken. Make sure ice and herbs stays in the shaker when pouring. You can always add fresh ice to the drink.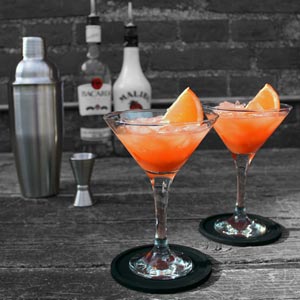 Garnish and Serve
Put the final touch on your drink with garnish. What type of garnish depends on the drink recipe. Once it's garnished you're ready to serve the newly shaken flavor bursting drink.
THANKS FOR COMING TO Barhomevip
WRITE YOUR OWN REVIEW
YOU'RE REVIEWING: 1 oz & 5/3 oz Japanese Double Sided Jigger With Rolled Lip Design For Bartending
HOW DO YOU RATE THIS PRODUCT?