Silver Japanese Double Jigger Measuring Cup Bar Tool For Bartenders (1 oz & 2 oz)
VOLUME:
$ 8.99
Modern Design: This Japanese Measuring Jigger looks stylish & exquisite and make any dull-looking countertop or bar vibrant. Our customers love this jigger mainly because it adds style & sophistication to their bars.

Durable: Since this drink measuring cup is made of 304 stainless steel, you're assured that it'll last. Plus, cleaning this shot measure cup won't be difficult as it's dishwasher safe & rustproof, making it a great item to have around.

Easy To Use: With an ergonomic shape, it turns smoothly between your fingers and keep stable, suitable for both professional and non-professional bartenders. Designed with double sides, 1 oz and 2 oz, convenient for users to quickly switch the dosage of drinks.

Bartenders First Choice: The Japanese jigger is the industry standard. Every pro bartender swears by it for it's sleek design and ease-of-use. It glides through your fingers without friction and has a rolled lip for a classy touch that looks great behind any bar.
Barhomevip sells bar tool products, which were created specifically for bartenders and mixologists, found their way into home bars and we couldn't be happier to provide the same beautiful and professional bar tools to everyone who loves crafting drinks!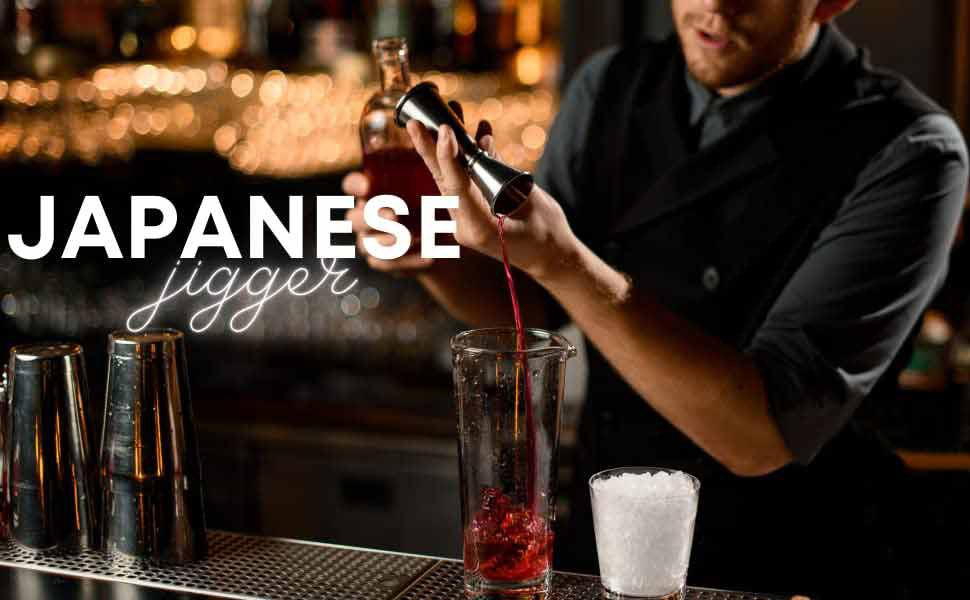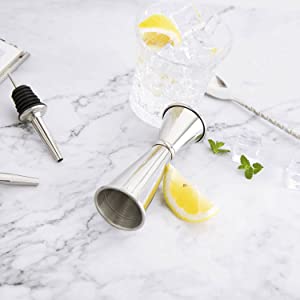 Elegant Look
Jigger for bartending has sleek and elegant design combined with the silver brushed finish. Professional-looking bar jigger will fit into your classy bartending equipment.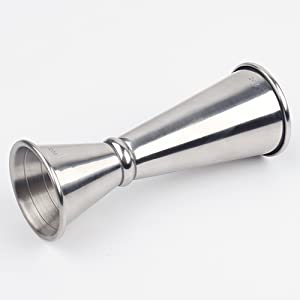 Durable Stainless Steel
With a high quality stainless steel meter that is free of harmful chemicals that are in plastic and can never rust, bend or break. The Jigger is dishwasher safe and easy to clean. It is strong enough to make the perfect drink.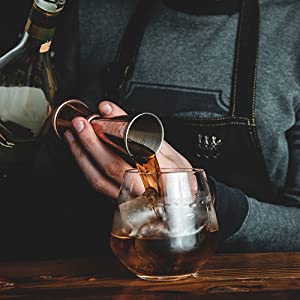 Easy Pouring
The narrow and tall structure makes it easier to handle measurements on both sides of double jigger. Very small diameter on the top measures deep, but it has a small diameter which provides greater accuracy. The wider diameter is, more inaccurate, you can be if you are off a little bit.
THANKS FOR COMING TO Barhomevip
WRITE YOUR OWN REVIEW
YOU'RE REVIEWING: Silver Japanese Double Jigger Measuring Cup Bar Tool For Bartenders (1 oz & 2 oz)
HOW DO YOU RATE THIS PRODUCT?