Adjustable Level Portable Smoking Infuser, Handheld Smoke Infuser with Wood Chips
$ 40.99
Complete Smoking Infuser Set: This Smoking Infuser Set includes 1 Smoking infuser, 1 Flexible Hose, 1 Cleaning Brush, 2 Filter grid, 1 Small Screwdriver, 1 User Manual, 1 Bag of Wood Chips. Flexible hose and specially designed nozzle make this Smoking infuser a versatile all-purpose Food Smoker.

Adjustable Smoke Levels: updated design, in the switch position, we set two levels. You can adjust the concentration of smoke according to your taste needs.

Quick Smoke Flavor: Smoking infuser can quickly add natural smoky flavor to cocktail drinks, meat, fish, popcorn, cheese by burning wood chips and make your wine and food look sophisticated. Whether at home or at a party, this portable professional smoker will perform well!

Easy To Operate: Just fill the combustion chamber with wood chips, apply the flexible hose directly to your food or container, then light the chamber using a match or long flame lighter. Whether you are a professional chef or a home chef, you will take your meals to a new level.

Multi-Use Smoking Machine: Portable smokers will follow you to picnic, barbecue or fishing, and other outdoor activities. Also used in household kitchens, bars. A delicious smoky gadget for yourself or smoking lovers, ideal for cooks or bartenders.
Barhomevip smoking infuser is a perfect substitute for barbecue grills and other large or heavy smoking tools, dedicated to creating elegant and practical home bar accessories. Now you can add another layer of flavor, and it will emit a subtle layer of natural cooling smoke without cooking food or changing texture.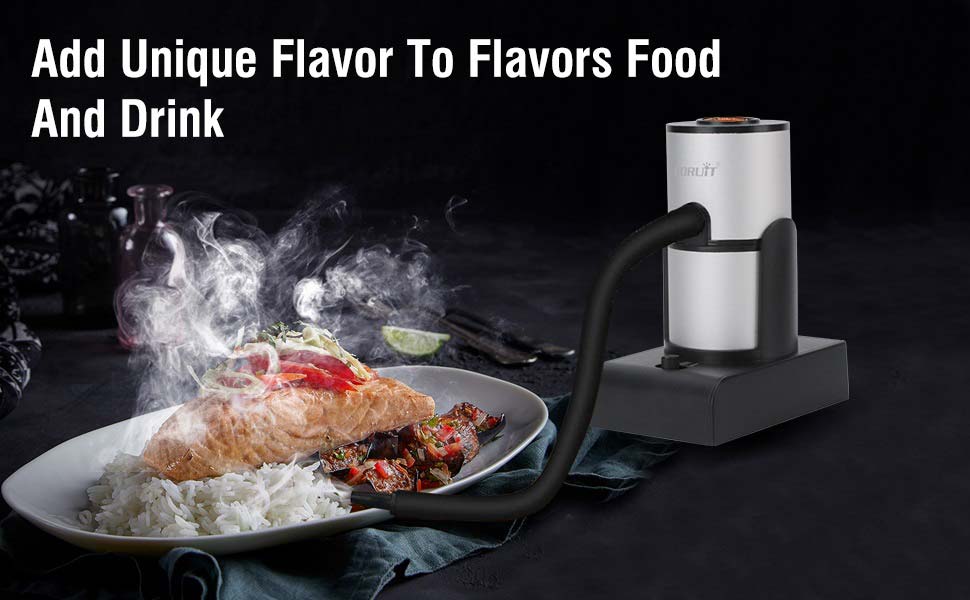 Portable Smoker Kit & Accessories:
1.Our indoor smoker can produce natural cold smoke in seconds! Surprise your guests and yourself with table-side smoking!
2.Keeping you house and kitchen away from high temperature and smoke all around.You can enjoy the smoky flavor food or drinks at anytime and anywhere!
3.The smoking infuser powered by 2 pieces of AA batteries, not included in package.
4.Clean the ash and the oil generated after each use with the cleaning brush or dish soap. Replace the mesh when the mesh is blocked or perforated.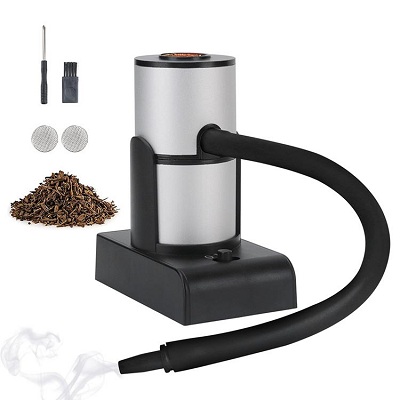 How to Use Handheld Smoking Infuser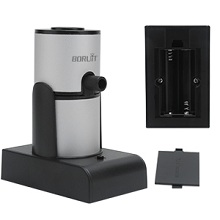 Assemble and Insert Batteries
Assemble the smoker infuser with the rubber tube and insert 2 AA batteries.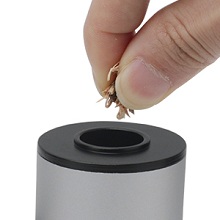 Choose Your Favorite Wood Chips
Choose your favorite wood chips or spices and add them into the burning chamber.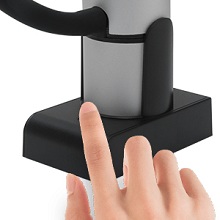 Turn the Smoking infuser on
Please remind to turn on the smoking infuser before you light the wood chips on.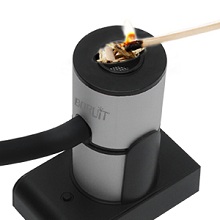 Ignite Wood Chips
Use appropriate igniter to light the wood chips, like match or common lighter.

THANKS FOR COMING TO Barhomevip
WRITE YOUR OWN REVIEW
YOU'RE REVIEWING: Adjustable Level Portable Smoking Infuser, Handheld Smoke Infuser with Wood Chips
HOW DO YOU RATE THIS PRODUCT?